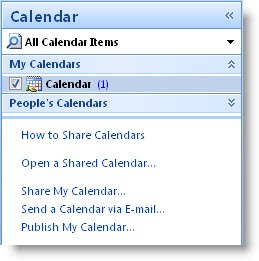 Here's an Outlook feature that was new to me – there's a way to overlay two Outlook calendars.
It's becoming common for people in small businesses to share Outlook calendars. It's easy if you have an Exchange mailbox in a business with Small Business Server or a mail system run by Microsoft Online Services.
Sharing your calendar is as simple as clicking on "Share My Calendar" to generate an email message with a link that automates the process.
When you open a shared calendar, it opens side-by-side with your own calendar. The checkboxes at the left make it easy to view your own calendar, the shared calendar, or both calendars side-by-side. This is what it looks like when calendars are opened side-by-side.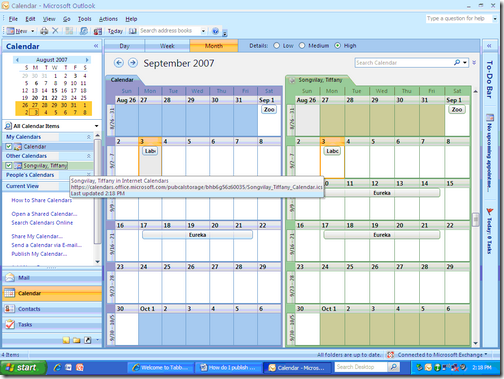 Take a look on the menu under "View." If you click on "View In Overlay Mode," you'll see both calendars merged together, with the entries color coded. Two calendars in "overlay mode" look something like this: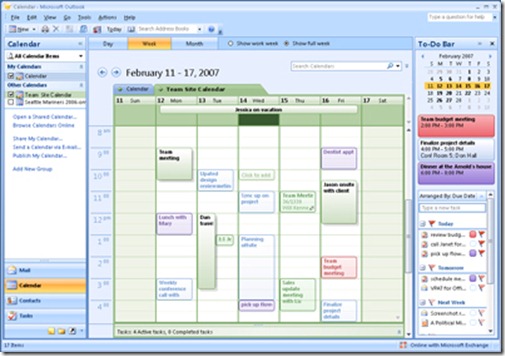 It's much easier to see overlapping appointments and free time, especially in Day or Week views. When you're done, click on View / View In Side-By-Side Mode to return to the original view.
Interesting, eh?
A few reminders.