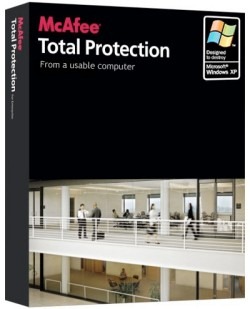 From Engadget:
"We're hearing from all over that a bad McAfee for Windows XP update is causing computers worldwide to shut down. Apparently DAT update 5958 deletes the svchost.exe file, which then triggers a false-positive in McAfee itself and sets off a chain of uncontrolled restarts and loss of networking functionality. Yeah, wild — Twitter is basically going nuts, and McAfee's support site appears to be down. There are some fixes floating around out there, but it may be too late — the final tally of borked PCs today may reach into the millions. We've already heard anecdotally that an Intel facility has been affected, as well as Dish Network call centers, and we're sure there are going to be more reports as the day wears on."
The story is still developing. McAfee has yanked the update and issued the first fix, but apparently the fix requires each computer to be touched individually, one computer at a time, leaving enterprise IP departments fuming as they stare at thousands of bricked PCs.
So far it appears this is only an issue for big enterprises. The faulty update apparently had only been put on the corporate update servers and had not yet been delivered to consumers.
I hate to gloat. (Well, that's not true – I love to gloat.) It's satisfying to see Norton and McAfee earn their poor reputations, over and over. I wrote this note to a client yesterday:
"I tell my children when it rains, it's because God is crying because he installed Norton software on his computers."
Friends don't let friends install Norton or McAfee products.