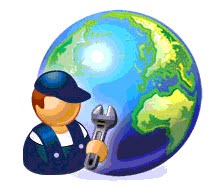 Microsoft has started broad beta testing of Microsoft Fix It Center, an automated tool for fixing common problems with Windows.  I don't know that everyone will want to rush to install it (I'd hate to have my clients forget that I am their automated tool for fixing problems), but you might want to take a look.
The roots of this project go back to the earliest days of Microsoft operating systems, when Microsoft started its "Knowledge Base" – the collection of technical support papers that describe specific issues and specific solutions. It has grown over the years to quite a fearsome collection of, I think, 700 million KB articles that cover Microsoft products in excruciating detail. Hmm. Okay, it might not be 700 million, but trust me, it is a really large collection of technical documents. Random topics that I visited last week for day-to-day issues:
KB923100: "When you try to install an update for the .NET Framework 1.0, 1.1, 2.0, 3.0, or 3.5, you may receive Windows Update error code "0x643" or Windows Installer error code "1603""
KB2000544: "SBS 2008 BPA Reports that The Windows SharePoint Services configuration databases log file is getting large (currently over 1gb in size)"
You get the idea. There are KB articles for issues big and small. (KB310510: "Playback and Copy-Protection Issues When You Try to Play the Snow White and the Seven Dwarfs DVD Movie.")
In December 2008 Microsoft began to create automated tools to fix common problems, since many people have trouble following the instructions in KB articles, no matter how detailed. Icons appeared in some KB articles to run an automated fix. After a while Microsoft created a special web site, the "Microsoft Fix It Solution Center," bringing together the most common solutions and writing about them in plain English.
Now Microsoft is supplying a bit of self-help software that runs on any computer running Windows XP, Vista, or Windows 7, and looks for problems that might need fixing – and then fixes them. It's about as automated as that process can be.
Start by going to the Microsoft Fix It Center Online.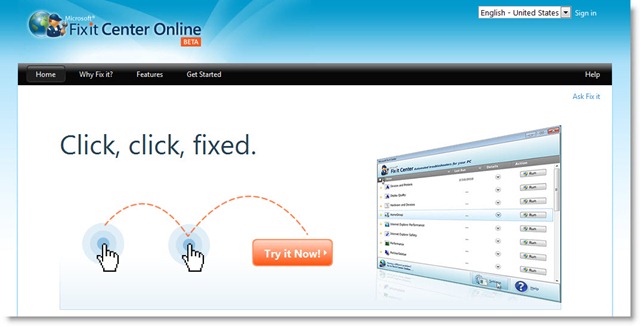 You'll install a small program, then go through a short process to configure it. The first thing it will do is examine your system and highlight troubleshooters that will be preinstalled because they might apply to your system.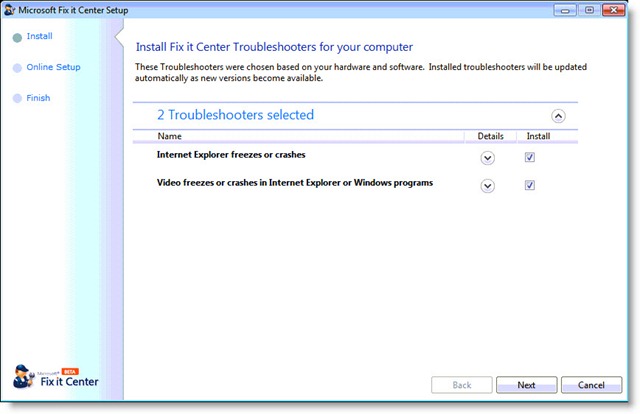 Here are the details of the two that it installed to my test computer, for example: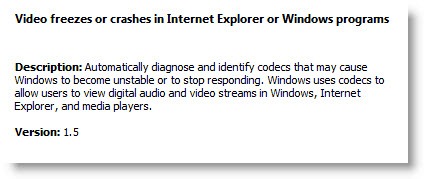 You're then asked to create an account at Microsoft Fix It Center Online.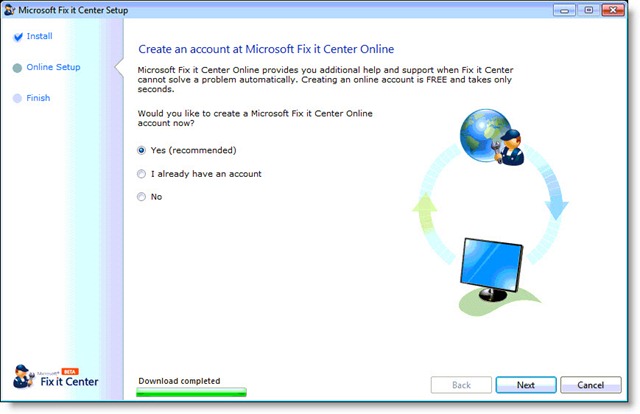 For better or worse, the Fix It Center Online system uses your Windows Live ID to identify you and accumulate information about your computers. Here's more information about the Windows Live ID system.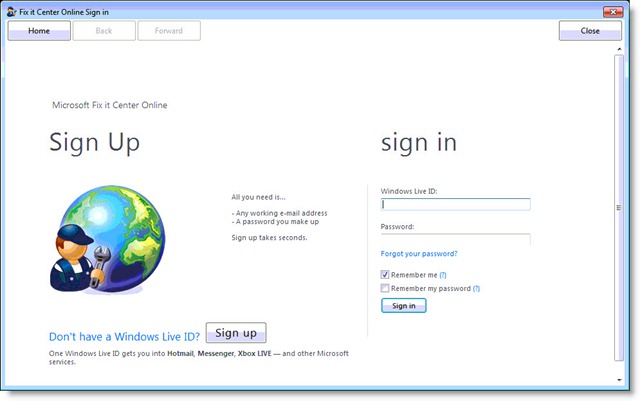 If you agree to send information about your computer's diagnostic history to Microsoft, you'll be able to track the history of updates and problems from the Fix It Center Online web site, plus you can get a modest hardware and software inventory.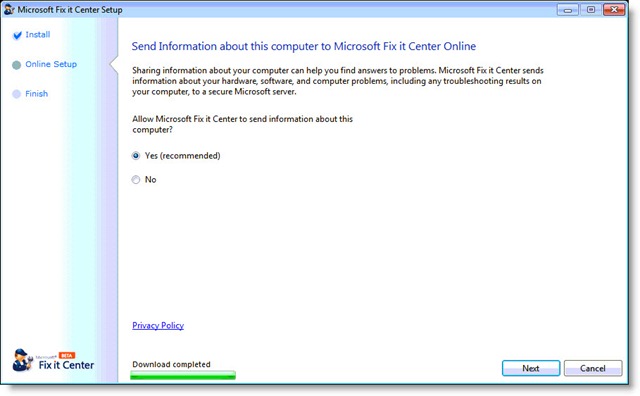 The main program interface lists 27 common trouble areas and offers to run troubleshooters that might help a problem that has cropped up in one of those areas.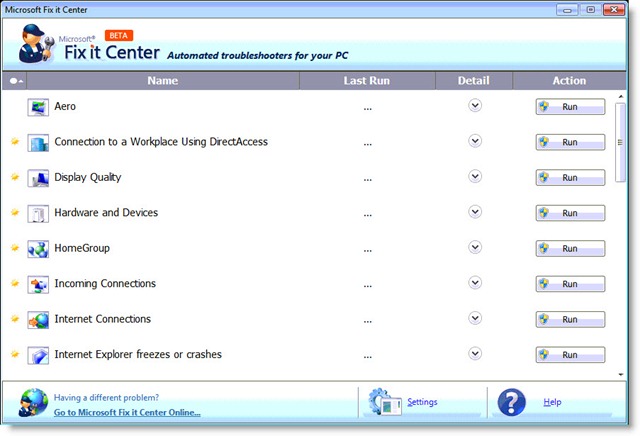 If you click in the lower left corner of the program screen to "Go to Microsoft Fix It Center Online," you'll see each computer listed that has the Fix It software associated with your Windows Live ID, with basic information about the computer hardware and Microsoft software.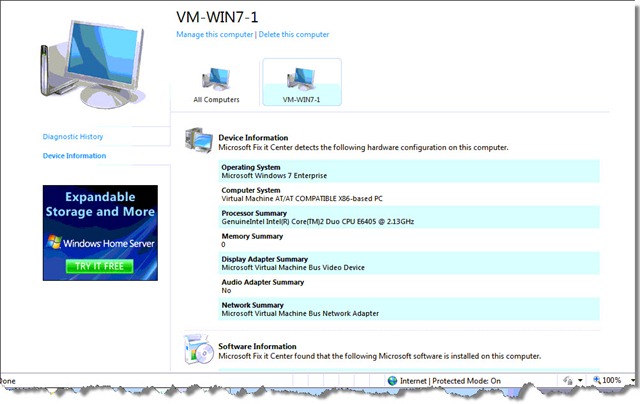 As time goes on, the online center will accumulate the diagnostic history for each computer.
There are also links online to all the Microsoft support tools – troubleshooters, KB articles, forums, and the possibility of getting support directly from Microsoft by clicking on "Submit a support request." If you get support from Microsoft by phone or email, the support representative will be able to look at your Fix It account to get details about your computer and the solutions you've already tried.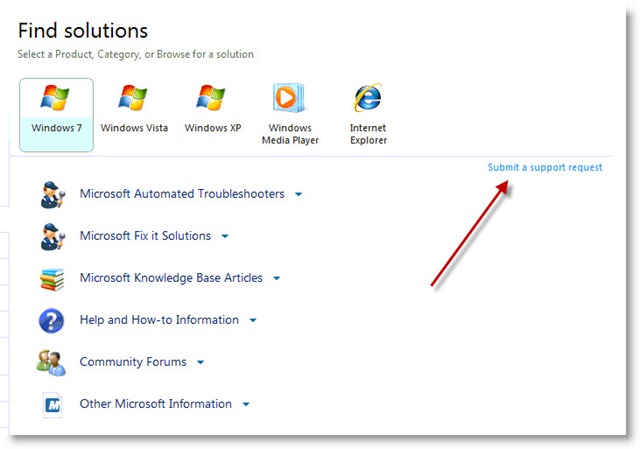 It's still early in the development of the Fix It program – apparently Windows XP will not see as many troubleshooters as Windows 7, for example, and Microsoft claims it will be greatly expanding the number of troubleshooters.
Should you install the Fix It program? Maybe, but remember my suggestion for happy computing: don't install any new program unless (1) you plan to use it enough to understand it, and (2) you will remember it when you need it. With that in mind – and I mean this in the nicest possible way – you should go have yourself fixed.