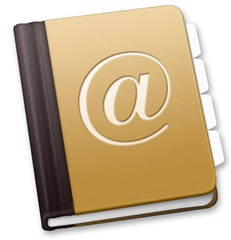 Previously:
Displaying Contacts In The Outlook Address Book
Sorting The Outlook Address Book By Last Name
For some reason the ribbon bar in Word 2007 and Word 2010 does not have a button to push that brings up the Outlook Address Book for inserting addresses into Word documents, envelopes, and the like. It's an easy fix but I don't understand why it has to be fixed. I thought people did this all the time – store addresses in Outlook, then drop them into Word with a single click, right? Humph.
Word 2007 and 2010 have a "Quick Access toolbar" – little tiny icons in the upper left. By default, there's no icon for the Address Book. Once you put it there, then you can insert addresses easily.
In Word, click on File / Options / Quick Access toolbar.
From the dropdown list, choose "Commands Not in the Ribbon."
Finally, double-click on "Address Book" so it appears in the list on the right of buttons to display on the Quick Access Toolbar.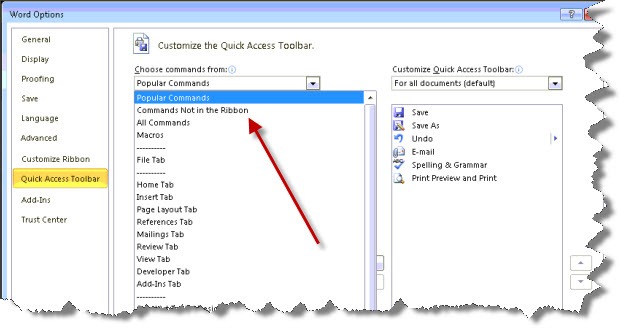 Now there will be an Address Book icon always visible in Word. If you followed the instructions in the earlier posts, then your Outlook Contacts will be in the address book listed by last name. You can click on a name and insert the name and address into your Word document. And life will be good again, right?