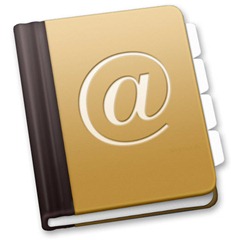 Previously: Displaying Contacts In The Outlook Address Book
When you open the Outlook Address Book to address an email message, the names in your Contacts folder are sorted by first name. Lots of people want them sorted by last name. It's one of those mildly irritating things that requires changing a deeply hidden setting. It seems like the kind of thing that would be listed under "Options" in the Address Book menu, doesn't it?
Here's the sequence from Windows 7 and Outlook 2010. It's similar in earlier versions of Windows and Office.
Open Control Panel.
Type "mail" in the search bar at the upper right, and click on "Mail (32 bit)"
Click on the "Email accounts" button
Click on the "Address books" tab
Highlight "Outlook Address Book" and click "Change"
Change "Show Names" to "File As (Smith, John)"