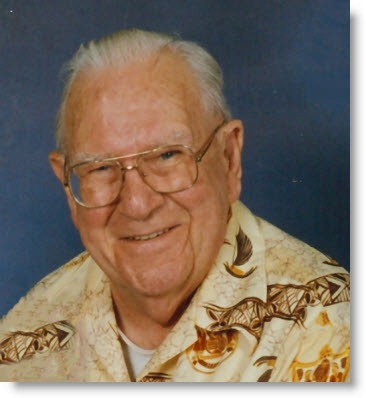 I'll be taking a personal day on Wednesday, August 25, to help my dad celebrate his 90th birthday.
My dad taught me to solder. Remember soldering irons? We'd use them to build Heathkit radios and test kits, painstakingly matching the colored bands on the sides of the resistors that we were soldering into little circuit boards and checking off each step in the directions when it was done. I was tremendously impressed when he built the family's color television set. A TV set! How great is that! And he could fix it when it broke because, hey, he built it! Working with my dad on those Heathkits was the best way in the world for a kid to learn how to follow instructions carefully, and how to pay attention to details and get them right the first time.
A combat veteran, a salesman who rose to become president of the company, a proud father, and deeply in love with his wife of 60 years, my sainted mother. He knows how to carve a turkey. He can make noises like a seal and make kids laugh. This is quite a guy. I wish you could meet him. You'd like him. Everybody does.
Please, join me in wishing Warren a happy birthday – and forgive me if I'm slow to answer the phone on Wednesday. We're having lunch at Bob's Big Boy. I can't think of anything I'd rather do.