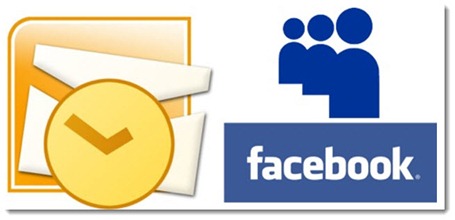 Mark Zuckerberg is Time's Person Of The Year. Every person on earth has a Facebook page. Most household pets have their own Facebook pages. On average, people in the US spend more time reading Facebook than sleeping. The federal government will spend $740 million next year wiring 1st and 2nd grade classrooms for Facebook.
No, no, none of that is true except the Time magazine part, but doesn't it feel like that sometimes? Businesses are moving onto Facebook en masse for marketing and I expect Facebook to be used more and more for business communications, for better or for worse. Heck, I caved and set up the Official Bruceb Consulting Facebook Page (subtitle: "They like me! They really like me!" Seriously, go like me. I'm lonely.)
If you're using Outlook 2010, you can integrate Facebook into Outlook in a mildly useful way. You may have noticed a little strip under the message preview in the Inbox.

That's the "People Pane." It already can display some interesting information. Click the up arrow on the right and you'll find that it has gathered together all the recent messages and appointments in Outlook connected to the sender of the message.
If you install the Outlook Social Connector, the Outlook People Pane will connect to the sender's Facebook profile and display recent entries in that person's Facebook stream.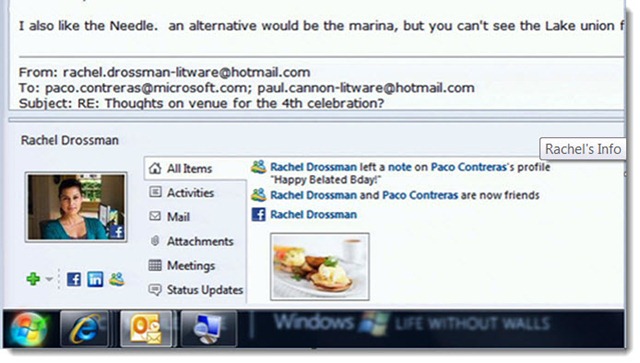 The same information will be displayed when you open that person's card in Outlook Contacts.
There is also an Outlook connector for LinkedIn, a mainstay for employees in big companies. (I don't see much interest in LinkedIn in small businesses yet.) There are connectors for MySpace and Windows Live but no one uses those.
The People Pane displays the person's current Facebook picture. A click on the little Facebook icon below the picture takes you straight to the person's profile page. That's pretty convenient, actually.
Although this will work with different versions of Windows and Outlook, personally I'd only suggest this on a new computer with Windows 7 and Outlook 2010. Your older computer is clogged up enough, don't you think?
You can install the Outlook Social Connector for Facebook easily from this page. Almost everyone should choose the setup file named "x86". The other one is only for the very few people running a 64-bit version of Office. You have the 32-bit version of Office, even if your computer has the 64-bit version of Windows 7. (Trust me.)

The next time you open Outlook, it should prompt you to provide your Facebook email address and password. If it doesn't, click on View / People Pane / Account Settings.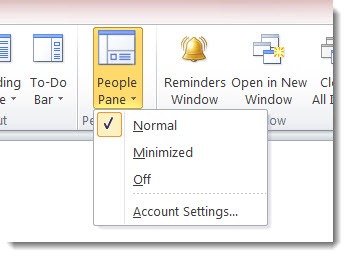 If you're lucky, it will connect right away. Leave the People Pane expanded under the message previews in your Inbox and it will show you interesting things from Facebook when you preview messages from networked people.
There's more information in Microsoft's announcement about the Facebook Social Connector, and there are some startup hints here. Naturally, there are also a hundred ways that things can go wrong or not work correctly, many of which are gathered together in this Microsoft FAQ.
See you on Facebook! Why not? You were going to be there anyway, right?