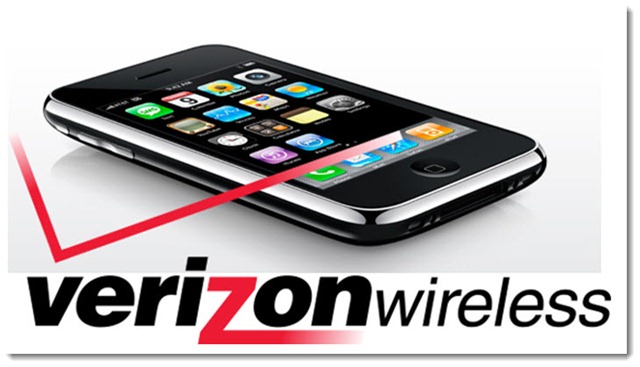 The iPhone will be available from Verizon in a few days. With luck, Verizon's network will continue to be stronger than AT&T's network, which staggered under the traffic load generated by its iPhone users. Early users of Verizon's iPhone claim that it does not drop calls as frequently as the AT&T version, but it's unclear if that's because Verizon's network is better or because the phone was redesigned.
There are a thousand details to absorb about the differences between AT&T's and Verizon's iPhones, as well as useful facts about contract terms, international use, data caps, using the phone as a mobile hotspot, and why the cases for AT&T iPhones won't fit the Verizon version. David Pogue wrote a nice article with all the details today.
You need to weigh two things very carefully before you race to the Verizon store.
It's a lovely phone. You'll like it.
Two years is a long time. If you get an iPhone this month, it's yours for two years.
Apple will release the iPhone 5 in July. You'll want one. If you get a Verizon iPhone 4 now, the remaining 18 months on your contract will seem endless.
That's not a unique problem for the iPhone. Smartphones are changing so fast that a two year contract has begun to seem unreasonably long. Of course you're not prevented from switching phones in the middle of the contract; you can buy a new phone any time you please. The term of the contract dictates when the carrier will subsidize the cost of a new phone by selling it to you at a sharp discount, but you can get a new phone any time – for five or six hundred dollars.
The iPhone 5 has not been confirmed by Apple but it's a sure thing, and it's easy to guess at some of its features. It will be re-engineered to fix the antenna problem that causes calls to drop when the phone is held in a certain way. It will handle the new 4G networks and allow simultaneous voice and data. There will be tempting improvements in the camera setup, and undoubtedly other new features as well. There is every reason to expect that Apple will raise the bar again this summer for what we expect and want from a mobile device, leaving Google playing catch-up with its Android operating system (and Microsoft and Blackberry nowhere to be seen).
If you're not in a rush to get a new phone, consider waiting until this summer to get a Verizon iPhone. In the long run, you'll be happy you did.