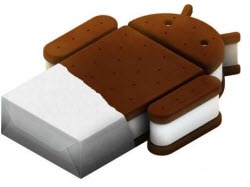 A new model of phone has been introduced roughly every day in 2011 but none of them have been very interesting.
Until now. Let's take a look at three big developments in the phone world.
(Fair warning: I do not have any personal experience with any of these phones. They undoubtedly have quirks and limitations and exciting bits that might flavor your experience. Your mileage may vary; it's all I can do to keep up with the product launches and press releases.)
---
Apple iPhone 4S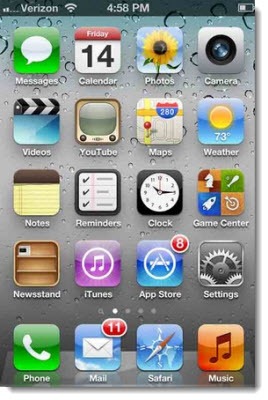 Apple's new iPhone 4S is a collection of small changes, not big ones: a great camera, a voice-activated assistant named Siri (which apparently is really marvelous), and some welcome file syncing to make it easier to get photos and music on and off the phone. That's not a revolution but it makes a very nice piece of equipment. You'll want to stare at it long and hard if you're in the market for a smartphone or an upgrade to your existing smartphone.
As always, getting an iPhone is an immersion in Apple's ecosystem; it works best if you are already invested in iTunes or other Apple devices. Or more to the point, it works best if you are NOT already invested in Google's services or something else that doesn't work well with an iPhone.This is not the device for you if you depend on Google Docs, Google Calendar, or something else that doesn't play well with an iPhone.
Good news for everyone whose mail is hosted by Microsoft in Office 365/Microsoft Online Services or run by Exchange: Exchange is the universal mail platform now that can run on all three platforms – Apple iOS, Android, and Windows Phone. (Not Blackberry but really, you're not looking at a Blackberry, are you?)
---
Android 4 (Ice Cream Sandwich) & Samsung Galaxy Nexus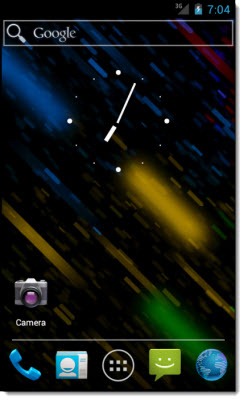 Last week Google announced a brand new version of Android. The official name is Android 4 but you'll likely see it referred to by its development name, Ice Cream Sandwich.
It is a complete rewrite of Google's phone operating system from the ground up, intended to make Android look as polished and rich as Apple's iOS. Every element has been tweaked or neatened up or rewritten, until it feels like something completely new. Here's an overview of its new features; here's an interview with one of the developers going into a bit more depth; and here's an extensive gallery of screen shots.
The first phone running the new OS will be the Samsung Galaxy Nexus, which has gotten a splashy preview web site from Google. Details are sketchy but it seems most likely to turn up in November from Verizon.
Recent Android phones may or may not be offered upgrades to the new OS, and no one can guess when that might happen. It's likely that all new Android phone models will run the new OS starting next year but the Samsung phone is the only model specifically identified so far.
Poor Motorola! It announced a nice looking new Android phone last week, the Motorola Droid Razr, perhaps the best looking Android phone yet, thin and sexy – and running the current pre-Ice Cream Sandwich version of the Android OS. Unfortunately, the Razr announcement was literally the same day that Google and Samsung announced Android 4 and the Galaxy Nexus, and the shiny new OS got all the coverage. Motorola found itself ignored and lonely, gamely calling out, "Hey! Over here! We're going to put Ice Cream Sandwich on the Razr! We don't quite know when, next year sometime, but we will, we promise! Hello?"
---
Windows Phone 7.5 (Mango) & Nokia
A year ago Microsoft released a completely overhauled phone operating system, Windows Phone 7, and announced new models of phones shipping from several large manufacturers. Since then, over a hundred people have purchased Windows phones in the United States alone!
It's not even quite right to say that Windows Phones have not been successful; it's more like they've been invisible. Admit it – you had no idea that a phone that looks like the image on the left has been on the market for a year, did you?
Undaunted, Microsoft released a substantially overhauled version of the OS, version 7.5 (code name Mango), which has now been pushed to all the Windows phones in the field and on the shelves. Reviews are positive but sales have continued to be completely insignificant.
Enter Nokia. At one time Nokia dominated the phone market but it found itself flailing last year, unable to compete with Apple and Google. Out of desperation, it signed a deal with Microsoft that will have Nokia essentially abandoning its aging Symbian phone OS and committing completely to Windows Phone. The fruits of that agreement will be announced at a conference next week where Nokia and Microsoft will attempt to stir up the market and get some respect. Screen shots have emerged of the first Nokia phone.
Microsoft is perfectly capable of staying in a market for a reasonably long haul but make no mistake – if Windows Phones don't start selling in reasonable numbers in the next year or so, it might be the end of the line for Nokia, and Microsoft would have its work cut out for it to establish Windows 8 as a player in the tablet and phone markets in 2013.