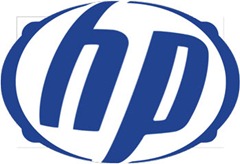 Previously: HP OfficeJet 8600 Plus
Here's a reminder to always do a custom install with any program, and watch carefully for unwanted software that may be installed alongside the program you want.
HP has a long history of slow installation routines that sneak unwanted advertising and programs onto your computer. The installation program for the HP OfficeJet Pro 8600 Plus is slightly better than the OfficeJet 8500, but there are still too many chances to wind up assaulted with ads and unwanted bloat.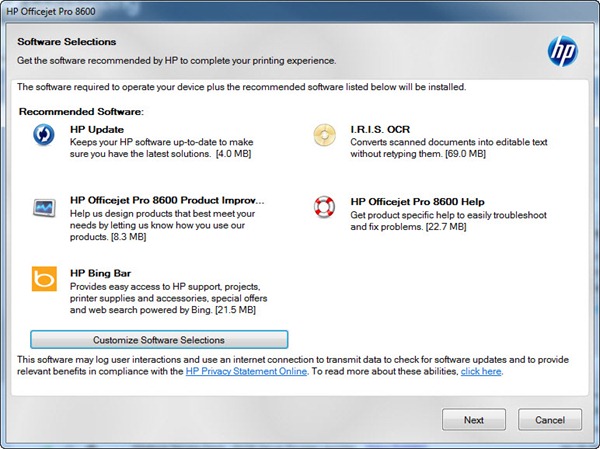 The opening setup screen presents five pieces of "recommended software." Only if you read the first sentence carefully does it become clear that none of them are required to use the printer. "The software required to operate your device . . . will be installed" – "plus the recommended software listed below."
The "recommended" software ranges from benign (Help) to awful (HP Bing Bar). I'm sensitive to the Bing Bar in particular, an unattractive Internet Explorer toolbar full of links to advertising pages. Like all browser toolbars, it slows down your Internet experience, takes up space onscreen, and tracks information about your browsing, without offering you anything useful in return. It is not improved by having HP advertising links added to it. (The Bing Bar also takes an oddly long time to uninstall. It shouldn't take 60-90 seconds to uninstall a toolbar. I have enough reasons to practice drumming my fingers impatiently.)
HP Update is also a particularly annoying program. It slows computers down and pops up way too many notices about how important it is to check for updates to drivers that should not need frequent updates.
Only when you click the button for "Customize Software Selections" do you get the subtle change that should have been there all along – checkboxes to avoid installing the unnecessary extras.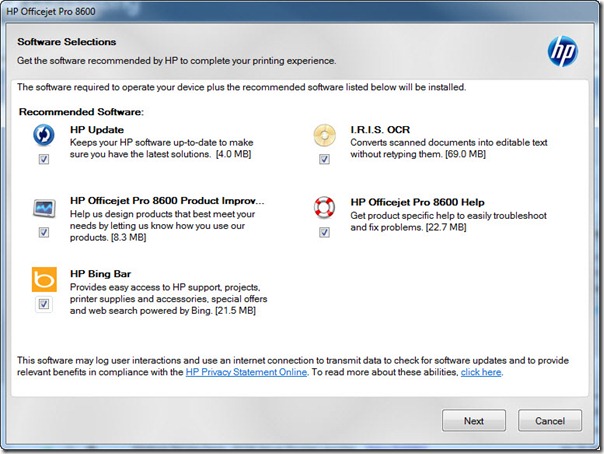 Uncheck all five checkboxes. It's a start, but not the last of the hidden crapware. Here's the next screen.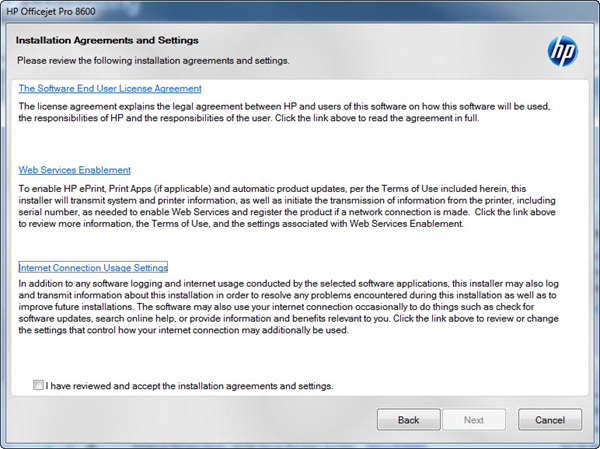 A window dense with text that doesn't look like any other install program you've ever seen. Stop! Your antennae should be twitching right now. It's designed that way to distract you. Clicking the links leads to interesting places.
Here's what you'll find if you click the link for "Web Services Enablement."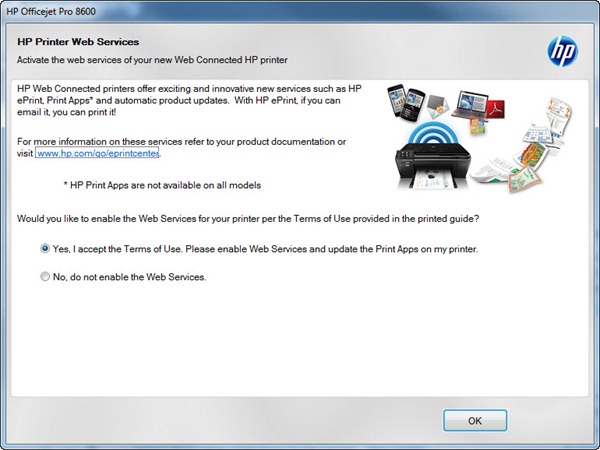 Yesterday I described my intent not to use HP's ePrint and Print Apps features. This is where those features can be declined without installing unwanted software onto your computer. You might use those features, in which case feel free to install them. They can easily be added later so you might want to start small and look into them later.
Here's the one that really bothers me – the "Internet Connection Usage Settings." The sneaky language actually appears on the screen above: "The software may also use your Internet connection occasionally to do things such as check for software updates, search online help, or provide information and benefits relevant to you."
HP is giving itself permission to pop up advertising for "benefits" onscreen while you work. There was a concealed checkmark to opt out of those ads during a similar setup routine for the HP OfficeJet 8500. The following screen on the OfficeJet Pro 8600 gives you the chance to opt out of receiving email spam by not providing your email address as part of "product registration" but doesn't seem to have any way to avoid being notified of "benefits."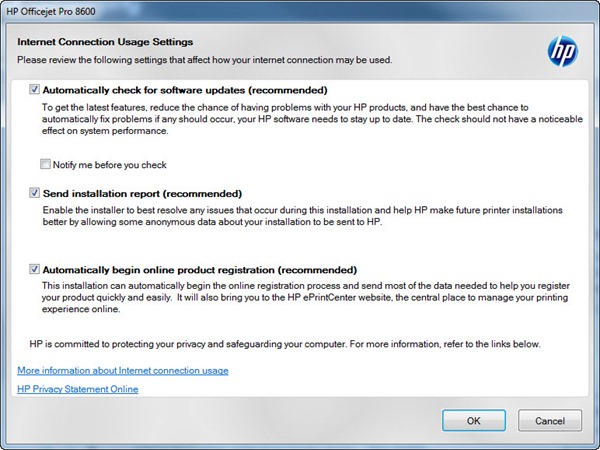 Apparently HP really wants to check for software updates, since this is the second screen where the update program appears. I have a strong feeling they want to "reduce the chance of having problems with HP products" by selling me more HP products.
I unchecked all the boxes on the ""Internet Connection Usage Settings" screen, too.
Once all of the options were declined, I had a relatively clean installation of drivers for printing and scanning.
And what happened the very first time I sent a print job to the printer? A popup ad!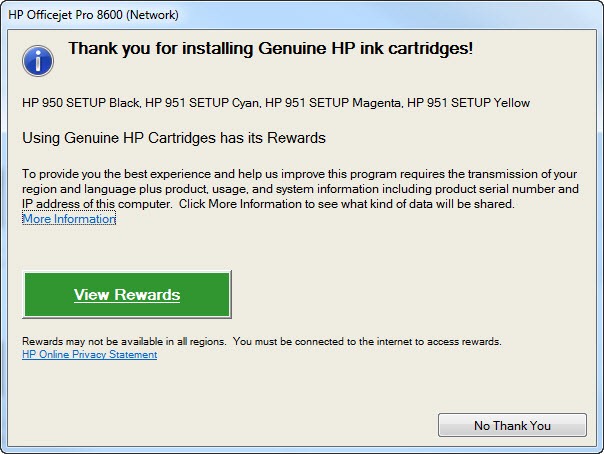 Rewards! I could get rewards! Oh boy!
When I said No Thank You (because I hate crap like this), I got another popup ad begging me to reconsider.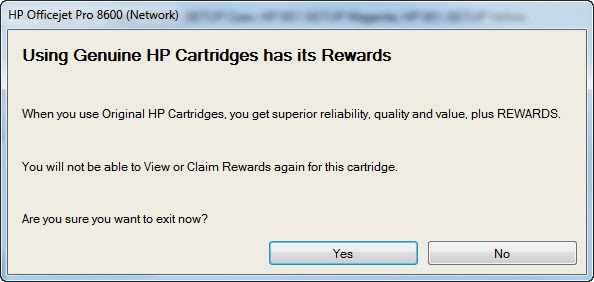 I was really really sure I wanted to exit now, so I clicked yes. Perhaps that was the end of it. So far there haven't been any more popup ads.
Don't misunderstand me. I like this printer very much. I recommend it. I don't think HP is much worse than any of the other companies making side deals to install crap alongside desirable programs. (There is a special place in hell for the executives who approved bundling the Ask Toolbar with Java.)
Be careful when you install anything today, whether it's a printer driver, a software update, or a new program. Keep an eye on those options!