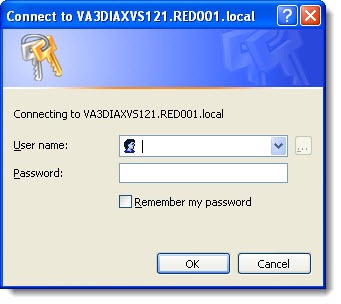 Previously: Persistent Outlook Password Prompts For Office 365
This is a troubleshooting tip that only applies to a few people – but those few people are very glad to have an answer.
Microsoft began selling hosted Exchange mailboxes in 2008. It is now engaged in a year-long project to migrate all subscribers from Microsoft Online Services to Office 365. I've taken dozens of small businesses through the migration in the last few months.
It took a long time to identify the source of a password prompt that would pop up in Outlook periodically after the migration – sometimes as often as every few minutes. Outlook works normally regardless of the response to the prompt but clicking Cancel every few minutes causes anger and depression.
Here are the things to help you identify whether this tip applies to you.
Your mailbox was hosted by Microsoft Online Services. It has now been migrated to Office 365.
You are prompted for your user name and password to connect to a server with RED001 in the name.
You very likely are using Outlook 2007.
After the Office 365 migration, you should no longer see a prompt for a server with RED001 in the name. The Office 365 servers are named xxxxxxxxx.outlook.com.
The erroneous password prompt is caused by a file that is not cleaned out by the migration tools. The prompt will disappear if the file is manually deleted.
---
INSTRUCTIONS
Open C: -> Users -> username -> AppData -> Local -> Microsoft -> Sign In -> Config -> emailaddress

(The AppData folder is hidden. If you need help to find it, click in Explorer on Tools / Folder Options / View and click on Show hidden files, folders and drives. Change it back when you're done!)
Delete the file outlook-autodiscovery.xml

You can delete the file while Outlook is running, and the computer does not need to be restarted. In my experience, the RED001 prompts stop immediately.