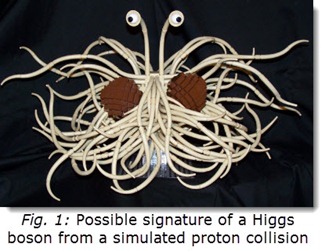 Loyal friends and clients know that each summer I leave them confused and helpless while I fly away to earn Continuing Technical Education credits. This year's symposium promises to be particularly exciting, a ten-day conference entitled "Cloud Computing And The Higgs Boson: See Me, Hear Me, Fermi." Each attendee will receive a Higgs boson to take home in a hermetically sealed jar, autographed by their namesake, Dr. Peter Boson.
I'm forced to travel to Hanalei but don't pity me – I'm willing to put up with that inconvenience so I can spend ten days focused completely on learning new things to help you. (Especially you, over there. You need the most help.) I'll barely have time to notice where I am. [1]
I will be out of the state from July 16-July 26. During that time I will be available for emergencies, checking phone messages and email regularly. I can work remotely just as effectively from Kauai as I can from my office. Well, a little distracted, perhaps, but I'll get past that if you need me.
Keep everything nice and quiet while I'm gone. For the next couple of weeks, don't buy a new computer or read your email or change your password or browse the Internet or take a new job or spill coffee on your laptop, okay?
If something happens that requires someone geographically close to you, or if you need immediate assistance and I can't be reached, call my trusted colleague Mike Cook at (707) 827-1524.
I hope you're able to find your own time to relax this summer. We'll need all our strength to survive the technology whirlwind in the fall – all of the Windows 8 commotion plus a new iPhone (and perhaps a 7" iPad to go with it), new Android tablets and phones, new notebooks and Ultrabooks, a new Kindle Fire, perhaps an Amazon smartphone, lions and tigers and bears, oh my. . .
Thank you for your continuing trust and support!
[1] There's no conference. I'm not learning anything. I'm reading John Scalzi and Robert Caro, walking on the beach with the love of my life, and letting my mind go slack. You knew that, right?