Skype is being transformed this year into an integrated platform available on phones, tablets and computers for a variety of communications tasks. There has been a flurry of updates and announcements in the last few months – these are the highlights.
Log into Skype with your Microsoft account
Microsoft is linking many services together with your free "Microsoft account," the successor to the poorly understood Windows Live ID.
A Microsoft account is an email address and password, either your regular email address or a free Hotmail or Outlook.com email address. The key is to be consistent and use the same ID to log into all of Microsoft's services. Use the Microsoft account to log into Windows 8 on a computer or tablet or Windows phone and many settings will be synced automatically among them. Use your Microsoft account to log into Skydrive and you'll have access to your files everywhere.
Now you can log into Skype with a Microsoft account. If you already have a Skype account, you can link it to your Microsoft account.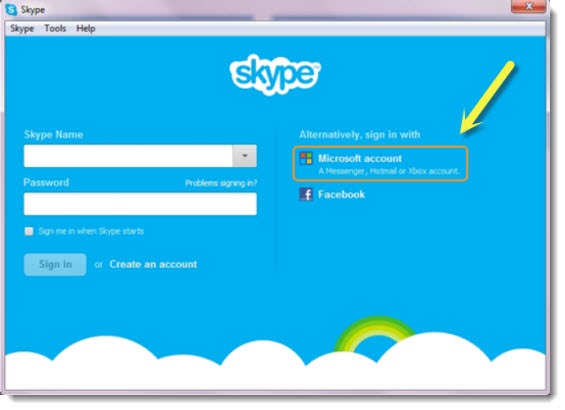 At the moment you'd do that mostly for convenience, to have one set of login credentials doing as much work for you as possible. As Skype picks up more functions and becomes more deeply integrated into Windows and Office, the Microsoft account will be the glue that makes the Skype integration work.
If you haven't set up a Skype account yet, use your Microsoft account to get started. If you have a Skype account, link it to your Microsoft account at some point – especially if you get a Windows 8 computer/tablet/phone.
Outlook integration
Skype was updated to version 6.1 at the beginning of January, and finally got its long-awaited integration with Microsoft Outlook.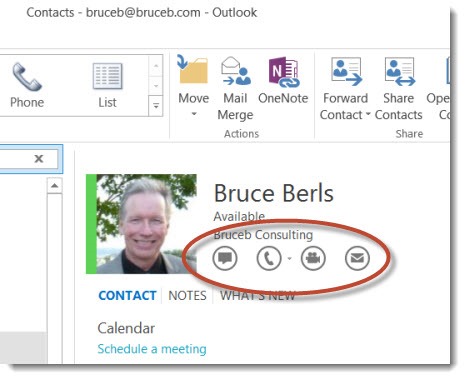 It's subtle. When you view a contact in Outlook after installing Skype 6.1, you can push a button in Outlook to start a phone call using Skype with a single click. No dialing! That's the way I'm starting all my phone calls now.
It's not very useful if you're only using Skype to talk for free with a few Skype contacts. If you spend your day in Outlook, this simple change makes it more appealing to buy a Skype Premium subscription, invest in a decent headset, and use Skype for calls to landlines and mobile phones.
If you're using Outlook 2010 or Outlook 2013, the buttons to make phone calls should light up when Skype 6.1 is installed.
Skype takes over instant messaging
Microsoft is discontinuing Windows Live Messenger on March 15 – literally turning off the servers. Skype is Microsoft's instant messenger client now. If you install the Skype 6.1 update, it will silently uninstall Windows Live Messenger and migrate your Messenger contacts into Skype.
There are a couple of things that come to mind about that.
One: Does this mean someone, somewhere, is using an instant messaging program? It's so retro – it brings back not very fond memories of the flashing ads atop the awful AOL IM client.
Two: Skype has been able to handle instant messages for years but it's not very good at it: the interface is cluttered, it's hard to identify active conversations, and Skype does not do a good job of notifying users that new messages have arrived.
There are vague rumors of a major overhaul that will improve the Skype UI but there is no solid information about when such a thing might happen.
Paul Thurrott has a useful tip to improve the Skype experience right now. Skype is easier to use in its "compact view," which collapses the main window and displays calls and messages in separate windows for each person. It's a huge improvement for instant messaging and I prefer it for managing my phone calls. Click on View / Compact View and close the oversize Skype Home window.
Skype to Facebook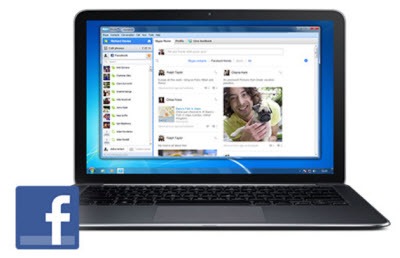 Along with instant messaging, Microsoft hopes you will connect Skype to your Facebook account and make Skype the center of your Facebook activity. You can view your Facebook wall, send Facebook chat messages, and place Facebook-to-Facebook calls from Skype instead of going to the Facebook web site.
I suppose there are a few people who will do this, especially if Skype gets the overhaul it needs, but boy, trying to pry people away from the Facebook web page will be a challenge.
Skype for Windows 8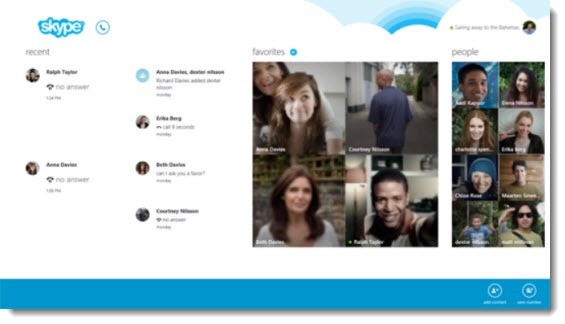 Microsoft has developed a full-screen Windows 8 Skype app, in addition to the familiar desktop program. It is the only way to run Skype on a Surface RT tablet. Windows 8 laptops and desktops can run either the desktop program or the full-screen app, or you can run them both simultaneously, which results in both of them bonging for attention when a call comes in.
On a Surface RT tablet, the full-screen app works well. It's integrated into the People app, so calls can be placed with a single tap. All the basic functionality is there.
Personally, I removed the full-screen app from my laptop and use only the desktop program. There's no need to have both running and the desktop program is more familiar.
Integration with web browsers
Skype is intended to be the hub for all your communications, making it easy to place phone calls and interact with your social network. It continues to offer an add-in for PC and Mac web browsers, "Skype Click to Call," which scans each web page, identifies phone numbers, and turns them into links that you can click to start a Skype call. It was recently updated to add support for Chome and Firefox, in addition to Internet Explorer.
The idea is interesting. Unfortunately the add-in continues to be buggy. In my experience, it causes web browsers to load slowly and crash all too often. This has been on my checklist for years – here's an article making the same point two years ago. You'll find the same reports if you do a Google search for "Skype Click to Call crash" in the last month.
Skype Click to Call can be uninstalled separately in Control Panel. I recommend removing it.
Expect more Skype updates in the coming months, and expect Microsoft to promote Skype as an integral part of its other products. You'll see an example tucked in the next article: Microsoft announced its new subscription-based home edition of Microsoft Office today, which includes sixty minutes of worldwide Skype calls as one of the bundled goodies.
Happy Skyping!