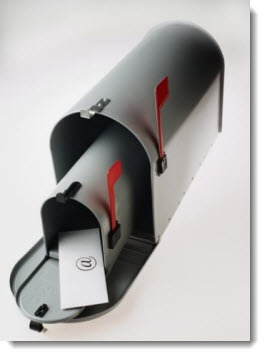 Office 365 business users are getting more storage space for free. Exchange mailboxes are doubling in size, permitting storage of up to 50Gb per mailbox, and Skydrive Pro storage capacity is being increased from 7Gb to 25Gb for each user. The increased mailbox space was announced here, and the increased Skydrive Pro storage was announced here. (There has not been any change to the consumer Skydrive service, which is separate from Skydrive Pro – here's an article that explains the difference. Skydrive's free storage is still 7Gb for now.)
Other numbers are being increased at the same time – increased space for shared mailboxes in Exchange Online and bigger file uploads for Skydrive Pro (files up to 2Gb are now permitted). Microsoft also turned on retention of file versions on Skydrive Pro and a longer 90 day retention of files in the Skydrive Pro recycle bin.
The upgrades are rolling out now and will be complete for all Office 365 customers by November.
Storage space is always going to get cheaper and more plentiful. Microsoft's move comes on the heels of an aggressive announcement by Box.com of 10Gb free storage and 100Gb of storage for $5/month per user, as it tries to become a major player for enterprises and small businesses. Google is constantly ratcheting up the storage space it offers to paid customers, and Dropbox is overdue for its own announcement that it is increasing free and paid storage space.
MAILBOXES  Larger mailboxes are a mixed blessing. Office 2010 and Office 2013 can technically handle huge mailboxes but there is a price to pay. If you get a new computer, or if the local copy of your mailbox becomes corrupted and has to be re-created, Outlook has to finish downloading the entire mailbox before it is usable, and Windows has to finish indexing it before you can get complete search results. It can take many hours or even days before Outlook has finished setting up a 15Gb or 20Gb mailbox, sucking up your bandwidth the whole time.
That's why Outlook 2013 introduces a new feature that is not well-known. By default, Outlook 2013 only caches the last 12 months of your mail. Searches are done first on the cached mail; it takes an extra click to retrieve more search results from the online server.
If you're not expecting it, it's disconcerting to scroll down the list of Sent Items and see it end a year ago. Everything is still stored safely in the online mailbox but it feels like your mail is missing if you can't see it right away in Outlook. There is a sync slider in the account settings that lets you download your entire mailbox, if you choose. In the long run we will do more searches in Outlook Web App as our mailboxes keep growing and we begin using the online archives available in Office 365.
SKYDRIVE PRO  Skydrive Pro is cloud file storage for business, the place where employees can store, sync and share files. It has been slow to be adopted by small businesses because it shares some of the steep learning curve that goes along with Sharepoint in general, but Microsoft has been improving it continuously over the last year and it's just about ready for a serious look. There are Skydrive Pro apps for Windows 8, Windows Phone, iOS, and Android, plus built-in support in Office 2013 and a sync client for Windows 7. The online controls are constantly being tweaked to make sharing and collaboration go more smoothly. Now there's ample storage space for each employee's files. Sharepoint is still daunting and not yet an easy place to put shared company files – the shared M: drive named "FirmDocs" or "Company" that every small business uses – but it's getting tempting to upgrade to an Office 365 plan that includes Sharepoint to get access to Skydrive Pro for individual user files.