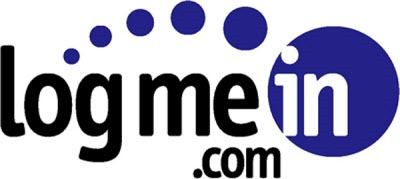 LogMeIn unexpectedly announced that it is discontinuing its free remote access service. LogMeIn users have seven days to sign up for the expensive Pro premium service before the free version stops working. It's an unwelcome bombshell for LogMeIn users.
LogMeIn's free version has been free for so long that it feels like a birthright. People are screaming bloody murder about the turnaround. It's easy to imagine why the company might feel the need to change its business model but the short notice is causing everyone to bristle and make growling noises. There's an active thread on Reddit full of complaints and no shortage of people venting around the web.
(Details: the free service will not necessarily stop working for you on January 28. A seven-day grace period will begin the next time you log into the LogMeIn portal. That's small comfort. There's enough of an outcry that the company might relent and extend the grace period but I wouldn't count on it.)
What's a LogMeIn user to do?
—  LogMeIn Pro is $99/year for two computers. It's always tough to begin paying for something that used to be free, but that's not an unreasonable price. The Pro version adds remote printing and file transfers to and from a remote computer – both valuable features. Pro users also can control their remote computers from apps on iOS and Android devices at no extra charge. (There's no LogMeIn app for Windows phones or tablets yet.) Existing LogMeIn users may be offered a discount or may be able to sign up for a less expensive account for a single computer.
—  Companies that install LogMeIn on many computers can subscribe to LogMeIn Central for $299/year and deploy the free version of LogMeIn on up to 100 computers.
—  TeamViewer is the best free alternative to LogMeIn for non-commercial use. It works similarly – sign up for a free account, install the TeamViewer software on the computer to be controlled, and connect by logging into the TeamViewer portal. The company published instructions today for people switching from LogMeIn to TeamViewer.
But you have to understand that TeamViewer is not a free product! In fact, it's rather expensive. The company allows non-commercial use of TeamViewer for free. It's a fine choice for students and home users but business users should not ignore the license and blithely check the "non-commercial" box. There might not be any software police to enforce the license but it's both morally and legally wrong to use the free version to connect to your office computer.
Sorry for the bad news! LogMeIn's products are technically excellent. I use LogMeIn Rescue for remote sessions to your computer, and I have a LogMeIn Central account which connects me to many client computers. I can sympathize with the company's desire to move beyond unprofitable free accounts but it could have been handled a lot more cleanly than this.
Special note for Bruceb Consulting clients
If you are the business owner or office manager in an office running Bruceb Remote Management, or if you're a home user, then you already have the ability to connect to your computers remotely through the Bruceb Remote Management dashboard, using the same tool that I use to provide support. It's a customized version of TeamViewer named "Take Control."
If you're the owner of the business (or the only person there), get in touch and I'll get you started with this alternative to LogMeIn that is included with your Bruceb Remote Management subscription.
But note this important caveat: All the computers in your office are displayed in the dashboard. I can't limit access to certain computers or certain people. It's not a solution for your employees.
Not a subscriber? For $45.99/year, you get all the benefits of the monitoring service, plus remote access to your computer. Call today to set up Bruceb Remote Management on your home or office computer!