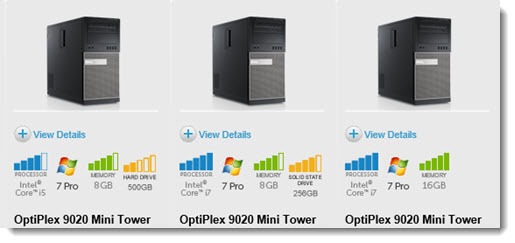 Here's a tip for people who buy and set up business computers.
Dell sells almost all of its business desktop computers with Windows 7 pre-installed. That continues to strike me as wrong in many ways, especially now that Windows 8.1 has been significantly retooled for keyboard and mouse users, but perhaps it suits conservative enterprise buyers. Or perhaps the PC industry deserves its constantly declining sales after years of poor choices and the manufacturers' obsessive focus on delivering underpowered, underpriced, crapware-laden computers and laptops to consumers and businesses.
But I digress.
Dell's description of the operating system on its Windows 7 computers says: "Windows 7 Professional English/French 64bit (Includes Windows 8.1 Pro license)".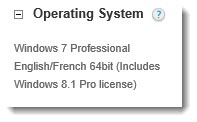 I got a batch of new Dell Optiplex PCs for clients this week and decided to reformat the hard drives and install Windows 8.1 immediately, without ever starting Windows 7. That led me to hunt for the Windows 8.1 Pro license, with a surprising result.
For years we have found the Windows product key on a sticker permanently attached to the CPU case. The new Optiplex computers don't have a Certificate of Authenticity or license sticker.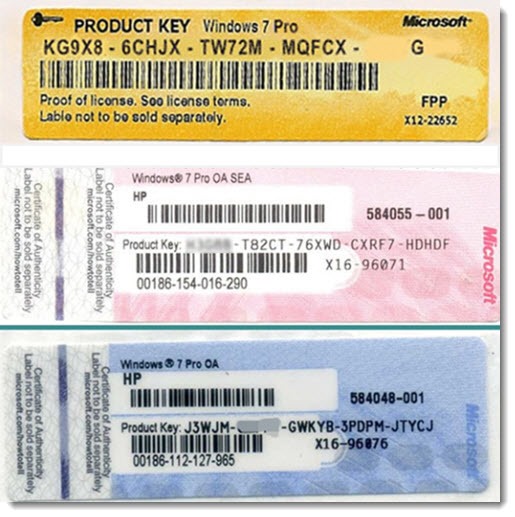 A Dell DVD is included with the computers, labeled: "Operating System Already Installed On Your Computer – Windows 8.1 Recovery Media." There's no Microsoft license key on the DVD or its paper sleeve.
Where's the license? Windows 8 can't be installed without a valid license key; it's the first thing that comes up during installation. Windows 7 can be installed without entering a key but Windows 8 does not allow you past the license screen during installation without a valid key.
PC manufacturers embed the Windows 8 product key into the BIOS/UEFI firmware on the motherboard. The license is locked to a fingerprint of the hardware. Although Belarc Advisor or other utilities might be able to retrieve the product key, it doesn't really matter – you don't need it to install Windows 8 on that computer and the license cannot be transferred to another computer.
When Windows 8 is installed, it automatically checks the BIOS and loads the product key during installation. When Windows 8 goes online for the first time, it checks the license and Windows is activated.
I used the Dell DVD to do a clean install of Windows 8.1 on a new Optiplex 7020. That included removing all existing partitions to reformat the hard drive from scratch. Windows 8.1 is marvelously fast to install. There was no prompt for a license key and Windows was already activated when I looked. It's unclear whether Dell has included drivers on the DVD, since all hardware was correctly identified during the install. My guess is that the DVD contains a standard version of Windows 8.1 and it's just very good at installing drivers.
There are suggestions online that any Windows 8.0 or 8.1 install source will check the BIOS and use the embedded license if present – but the media has to match the version expected by the license. If the BIOS has a Windows 8.0 license, you have to install Windows 8.0, then upgrade to Windows 8.1. If the BIOS has a Windows 8.1 license, you can't use a Windows 8.0 install source.
This is only important in this limited case, where a computer with a Windows 8 OEM license is being rebuilt from scratch. Once Windows 8 has been installed there will almost never be a reason to rely on the BIOS license; instead, we'll use the Windows 8 recovery tools that can be accessed from within the system if it's running, or by booting from an install disk and using the already-licensed bits on a hidden system partition. The tools to refresh or reset Windows 8 work like a charm.
It makes it easier to relax about Dell's insistence on shipping Windows 7. Blowing out the hard drive and installing Windows 8.1 takes about 20 minutes. Yes, updates then have to be installed but it still winds up being faster than the glacial experience of setting up a new Windows 7 PC.