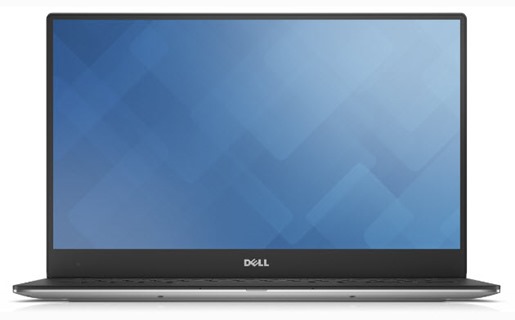 Dell is selling a new 2015 version of the XPS 13 laptop that represents Dell's return to form after years of ho-hum products. It's one of a number of exciting laptop announcements this month that make me optimistic for the entire computer industry.
There are two sides of the big picture.
•  Tablet sales are slowing down. Only a year or two ago, the growth of iPads and Android tablets looked unstoppable and pundits declared that computers were unnecessary for almost anyone. Now we've lived with tablets for a few years and the picture is more nuanced: laptops are simply better tools for certain jobs and people will still be buying them in quantity for a long time to come. (Businesses will still buy desktop computers, too, but I'd wager that relatively few desktop computers get set up at home this year.)
•  Meanwhile, hardware manufacturers are finally stepping up with new laptop designs that showcase the latest technology. Improvements in displays, batteries, processors, and case materials mean that laptops can be thin and light with innovative configurations, and still have reasonable price tags.
Dell showed off the XPS 13 at the giant CES trade show in Las Vegas last week, and already has it available for sale. Its most distinctive characteristic is obvious from the picture above: an almost invisible "infinity" bezel. For reasons that are unclear, laptops have continued to have large bezels around the display – the black borders around the screen that can be as much as an inch on each side. Dell has engineered the XPS 13 with an edge to edge display and the effect is stunning.
Not only does it look great, but the smaller bezel means that the 13 inch display fits into a case that other laptops use for an 11 inch display. As a result the XPS 13 is dramatically smaller than other laptops with a similar size screen  – Dell calls it the smallest 13" laptop in the world.
It's not quite the lightest 13" laptop in the world but it's close at 2.6 pounds. Yet it doesn't compromise on performance – and somehow Dell has still managed to fit a full-size keyboard into the case.
Even better, Dell promises that the battery for the non-touchscreen version of the XPS 13 will last 15 hours (two hours less for the touchscreen version). Even if that's exaggerated, you can expect long battery  life.
And best: the version of the XPS 13 that you want, with a Core i5 processor, is under a thousand dollars, far less than the pricey Thinkpad X1 Carbon.
The display on that $999 XPS 13 has a resolution of 1920×1080, by the way, the sweet spot for working effectively in Windows without having text and icons become too small. As I mentioned in the article about the Thinkpad X1 Carbon, screen resolution is an area where bigger numbers are not necessarily better. You can configure far more expensive versions of the XPS with a higher resolution 3200×1800 touchscreen, but I'm not sure it's a good idea.
Now step back and take a look at the laptop industry at the beginning of 2015. Laptop sales are on the upswing. The manufacturers look energized. The Lenovo Thinkpad X1 Carbon and Dell XPS 13 are standouts but there are many more laptops in the pipeline with exciting designs and great features, at every price point. Some examples:
•  Lenovo also announced the Lavie HZ550, the world's lightest laptop at 1.72 pounds. From Engadget: "It's impossible to convey in a photo how light Lenovo's new ultraportable, the LaVie HZ550, is. So instead I'll say this: When I first picked it up, I was sure I was handling a prototype; some sort of dummy unit without any actual components inside."
•  Dell showed updates to the Alienware 15" and 17" gaming laptops that are cheaper and 20% lighter than their predecessors.
•  Samsung continues to improve the blade-thin Ativ Book 9 laptop.
•  Apple is expected to announce a refreshed version of the MacBook Air, originally scheduled for last fall but delayed when Intel could not deliver the new Broadwell chipset on time. Expect it to be thinner and lighter in a smaller case. Apple has been one of the worst offenders for oversized bezels; it will be interesting to see if they follow Dell's lead and reduce the bezel on the next MacBook Air. And who knows? Maybe Apple will drop the price a bit.
•  HP is setting the standard for low-priced laptops with the Stream 11 and 13, which are far better than you would expect for the price, starting at only $299.
The products in between the low and high ends of the market look like significant improvements from previous years. They'll be thinner, lighter, and have better battery life than ever before, across the board. Perhaps we can finally get away from huge six-pound laptops with two-hour batteries.
The XPS 13 is available now, and the Thinkpad X1 Carbon is scheduled to be on sale later this month. If your budget doesn't stretch that far, you might want to delay your shopping for 1-2 months while the manufacturers refresh their lineups.