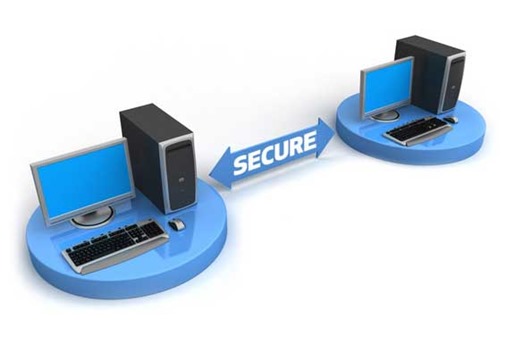 Bruceb Remote Access gives you remote access from anywhere to your home or office computer. It is a low-priced alternative to LogMein for Bruceb Consulting clients.
For $25/year per computer, you can log in at https://www.bruceb.com/remoteaccess and work on a remote computer as if you were sitting in front of it. A simple file transfer screen allows you to transfer files of any size between your local computer and the remote computer. It's fast and secure. There are more details here.
Behind the scenes, Bruceb Remote Access is powered by BeAnywhere Support Express, the service that I chose to replace LogMeIn Rescue for supporting my clients. BeAnywhere has been involved in computer security and remote access for almost twenty years but its current remote access systems were designed relatively recently. Everything is clean and modern, unlike LogMeIn's dated and cluttered design.
Getting started with Bruceb Remote Access is easy. Send me an email with the name of the computer that you want to access remotely. I'll send back a link to the program to be installed on that computer, and I'll send credentials that you can use from another computer to log in at https://www.bruceb.com/remoteaccess. The first time you log in and use the service from another computer,  you'll be prompted to install a small browser extension to run the viewer. That's it! Click the Connect button and your remote screen will appear. The window is resizeable and can be expanded to full screen. If you have dual monitors on the remote computer, click "Monitor" at the bottom to switch from one to the other.
Because it runs through my account with BeAnywhere, I have access to computers running Bruceb Remote Access. This is the perfect low cost solution for my clients and for people who trust me deeply. I have remote access to most of my clients' computers already through the Bruceb Remote Management service. All my work is guided by a strict self-enforced honor code: I don't look, period. But if you don't know me and this causes you any twinge of anxiety, then this is not the service for you. There are many alternatives that are for you and you alone. Use them with my blessing.
There are some features that are missing. If any of them are important, then you may want to consider LogMeIn Pro or another service.
•  No mobile apps Bruceb Remote Access can only be used from a computer. There may be mobile apps someday but today there is no app for iOS or Android. (The BeAnywhere app in the store is for IT pros, not end users. Your credentials won't work.)
•  No remote printing There's no support for printing to a local printer near you from a remote computer. You can print on the printers in the remote location, of course. It really is just like you're sitting at the remote computer.
•  Missing premium features Some premium features in LogMeIn Pro are not included – no file sharing, no audio or video streaming.
•  Limited support Support goes first through me. If you need help, I'll help, but it's not exactly 24×7 support like LogMeIn promises.
Did I mention that it's $25/year? That's not free but it's close to it. If you need more features, then LogMeIn Pro is a great choice.
I'm happy to have this available for anyone who needs it. Let me know if I can set it up for you, or if you want to try it before you decide.