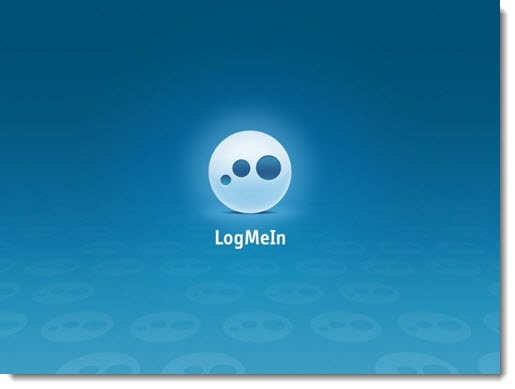 LogMeIn is the highly regarded company that makes the best known remote access program in the world. It also provides top-rated tools for enterprises and IT professionals, including LogMeIn Rescue, the support tool that I've used for years to start remote sessions on client computers.
I'm leaving LogMeIn. You don't have to follow my lead (although I might tempt you to switch to a different remote access program), but let me give you some background about why I think LogMeIn is on the wrong track. It's a story that's mostly about money but also involves some annoying company practices.
LogMeIn's primary product is a remote access program installed on Windows and Mac computers, allowing them to be accessed from remote computers and mobile devices. When you sit down at another computer and log in at LogMeIn's website, you can connect to the remote computer and see the screen as if you're sitting there. The technology improved over the years (as did Internet speeds) and LogMeIn sessions now are speedy and responsive, with very little lag as you move the mouse and work in programs.
LogMeIn was not the first or only company to offer a remote access program, but it became the market leader when it began to give away LogMeIn for free. The business plan made sense: give away a free service and try to entice a reasonable number of people to upgrade to the paid version, LogMeIn Pro, with premium features.
Numbers aren't available but LogMeIn was apparently the victim of its own success. Millions of people used the free program but not enough could be tempted to pay for the Pro version. One feature of the Pro version is genuinely important to some people – the ability to print from the remote computer to your local printer. (It's great when it works, but it's hit or miss.) Other Pro features are seldom-used gimmicks better done with other products – sharing large files, or streaming high quality audio and video, for example.
LogMeIn is in the middle of an elaborate retrenching to eliminate millions of free accounts and increase the prices charged for its paid products. It discontinued the free version of LogMeIn more than a year ago. LogMeIn Pro is $99/year for two computers. LogMeIn went through a firestorm of criticism when it ended the free version but that was to be expected. If you need it, $99/year for LogMeIn Pro is not unreasonable.
Many of the other remote control program vendors are doing the same thing. TeamViewer has a free version that is losing features fast and is increasingly difficult to use without being cut off by an arbitrary declaration that you are using it for "commercial" purposes. At that point it stops working and your only option is to buy a license for $749 for one computer. (Theoretically it is a lifetime license but Teamviewer has a nasty habit of demanding additional fees for new versions.)
The other well-known service, GoToMyPC, is also expensive, more than twice as much as LogMeIn Pro: a license for for GoToMyPC is $115/year per computer.
IT pros were next to be hit. LogMeIn Central is a service that companies and IT pros can use to manage many copies of LogMeIn. I paid a few hundred dollars a year to get a dashboard listing all of the LogMeIn installs on my account. There was an important perk: through LogMeIn Central I could install unlimited copies of LogMeIn for free on client computers, even after the standalone version of LogMeIn Free was discontinued. I've had LogMeIn running on hundreds of computers.
Recently, though, LogMeIn decided to change the rules for LogMeIn Central. Last year it increased the price without any notice, hitting company credit cards for twice or three times or five times as much as before. Users started hitting the roof.
Then in January LogMeIn came up with new versions of LogMeIn Central, separating it into three different tiers. It's impossible to make sense of the version lineup but one thing became clear: the effect was going to be another huge price hike, and there weren't going to be any more free installs of LogMeIn. The backlash became vicious, in multiple forum threads.
There is one consistent theme in the user complaints: LogMeIn has sharply increased prices several times now without adequately notifying its customers. There are too many stories of people finding out about a 500% price increase by accident during a phone call. I had to dig to find out that my LogMeIn Central renewal is scheduled to be far more than ever before.
There's another sleazy practice that isn't easy to forgive. LogMeIn does not provide any notice that a renewal fee is about to be processed. For years I've been surprised to see a large renewal charge on my credit card, without the automatic courtesy email notice that we've come to expect. Auto-billing for convenience is nice, but not sneaky auto-billing to get a large price increase through without any notice.
So an unexpected big charge comes through and you decide to cancel the service. There's no way to cancel LogMeIn online or turn off auto-renew, and many stories of difficulty reaching human beings to process the cancellation. At that point it begins to look like it's company policy to act in an underhanded way.
The result is that I'm cancelling my subscription to LogMeIn Central, and removing LogMeIn from all the computers running it through my account. LogMeIn might learn a lesson and reform and earn my respect again, but at the moment I want them far away from my credit card.
(Added 04/06/2015: here's another IT pro explaining why his company is leaving LogMeIn Central for BeAnywhere.)
LogMeIn Rescue is a separate product for IT support. It's incredibly expensive, $1,300/year to support computers and $1,750/year to add mobile device support. I've swallowed that fee for years now and it has provided a nice experience for my clients who became accustomed to pushing the big "Support" button on the Bruceb.com website to start a LogMeIn Rescue session. Behind the scenes, though, I've been increasingly frustrated that the interface at my end is dated and clumsy. Instead of rewriting the dashboard to modern standards, LogMeIn Rescue has gotten nothing but minor cosmetic changes and gimmicky new features. The big announcement last week was Rescue Lens, which feeds video from your phone camera back to my screen. This would be helpful if I was helping you install a thermostat. Seriously, that's the kind of thing it's good for. It has nothing to do with my job of providing IT support.
I'm also going to cancel my LogMeIn Rescue subscription. A different company has taken over the big Support button.
Fortunately I have an alternative to LogMeIn for my clients to consider. In the next article I'll tell you about Bruceb Remote Access, powered by BeAnywhere. You'll like it.