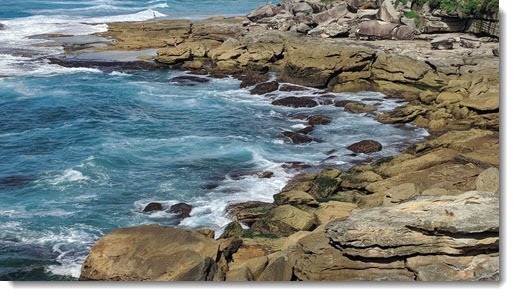 We're safely back from a trip to Australia – walking on the beach on the Bay of Fires in Tasmania, shopping at Salamanca Market in Hobart, exploring lanes and arcades and alleys in Melbourne, and getting lost after a wrong turn in a rental car, all the more disorienting because other drivers are rather insistent that cars belong on the left side of the road.
I'll have a few things to tell you about technology around the world after I recover from jet lag and catch up on my sadly neglected desk. For now, just a few things.
•  The cameras on the best new phones are nothing short of magical. My wife and I are snapshot shooters. We know nothing of effects and filters and long exposures and shutter speeds. We don't get up for sunrises. We point and click. My goodness, we got wonderful photos with the Google Pixel 2 XL and iPhone 8! Here's a gallery of photos – beaches and street art without any of the boring bits like people.
•  Melbourne is more obsessed with coffee than any city I've ever visited. It makes San Francisco and Seattle look like pretenders. Australia does not do Starbucks, which was forced to close most of its stores in Australia due to lack of interest. Instead, every square meter of urban space in Melbourne is equipped with an espresso machine, all of them making really good flat whites and long blacks. Random example: we walked past Switchboard Cafe, hidden in a closet in the back of a Melbourne building, with barely enough space for the barista to fit in the space in front of the espresso machine. There are seats for three people in the room that was formerly the building switchboard across the corridor. But that was just one – there was another cafe in that building and five more in the lane behind the building. There are cafes everywhere.
•  Every trip should have a favorite book that conjures up memories. We'll remember reading Rachel Joyce's novel The Music Shop while we looked out at the water on the Great Ocean Road outside of Melbourne. The story is sweet and sentimental, a love story about community and transformation. Every sentence is infused with Joyce's passion for music, with stories woven in about composers and musicians ranging from Vivaldi to the Sex Pistols. The ending is improbable and predictable and epic and hilarious and left us happily weeping.
•  Australian wine is excellent.
Thanks for your patience! The flow of technology news will resume shortly.