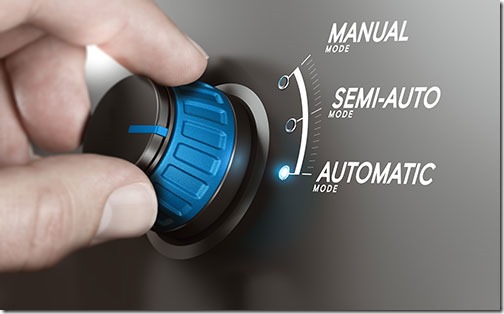 Have you ever lost hours of work in a Word document because you closed it without saving? Of course you have. It's happened to everyone.
That has never happened to you if you use Google Docs. In fact, you've forgotten about that problem because Google Docs automatically saves everything continuously. Now that you think about it, you're feeling a bit superior, aren't you? Stop it. This isn't for you.
Microsoft has finally set up Word, Excel and Powerpoint the same way, so they save your work continuously. No more lost work!
All you have to do is meet a couple of requirements – little things, really, except you might have to completely change the way you work and where you store your files. Oh, and there's one bit that will drive you completely batshit crazy until you get used to it.
In other words, it's a typical Microsoft solution.
---
TL;DR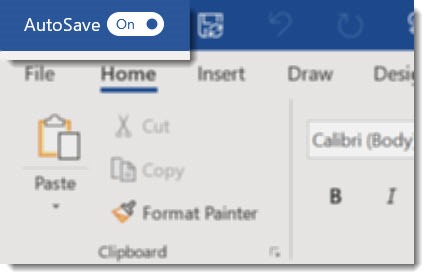 • If you open an Office file stored in OneDrive, the latest Office 365 versions of Word/Excel/Powerpoint will automatically save your work every few seconds. No more lost work if the program crashes!
• OneDrive and OneDrive For Business offer reliable syncing (on par with Dropbox) and plenty of storage space. This is a pretty good reason to start using OneDrive.
• But there are two caveats. The first is that you need a clear understanding of whether you're connected to OneDrive or OneDrive for Business, and Microsoft has done nothing to make that less confusing.
• The second is that you have to change one part of your work flow. You can't open a document, work on it, and save it with a new name. (The old document will be updated while you work.) Instead, you have to open the document and immediately click File / Save A Copy and give the file a new name before you start working.
---
AutoSave and AutoRecover
The Office programs have had AutoRecover for years, automatically saving your work every 10 minutes. After a crash or unexpected shutdown, the "Document Recovery Pane" appears on the left when you start up Word or Excel, showing you work that might not have been saved. It's effective and simple, except for the part where it doesn't seem to work when you really need it. As the Provider Of IT Services™, I've been the bearer of bad tidings far too often over the years.
AutoSave is an alternative that does a better job, but only for Office 365 subscribers working on files stored in OneDrive.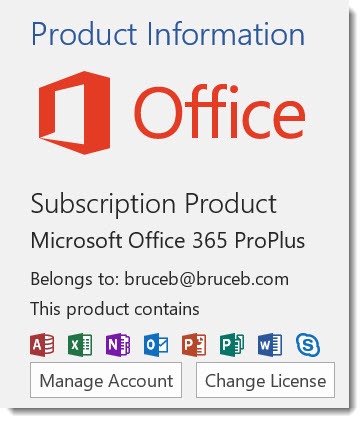 By now, most of you have subscribed to Office 365 for a license to use the Office programs. Home users subscribe to Office 365 Home. Business users may not realize it when they get their computer set up for them, but the business has purchased licenses from Microsoft through one of the Office 365 business plans. If you click on File / Account in one of the Office programs, you will likely see something like the above picture showing that it's a subscription product. It's still technically possible to get a "permanent license" for a one-time purchase, but Microsoft strongly discourages it – you won't get new features (like AutoSave), you won't be able to install the license on multiple devices, and the programs have odd limitations.
Microsoft automatically updates the Office programs with new features, but only the programs licensed with a subscription. The first thing you need to know, then, is that AutoSave is only available if you have a subscription license for Office. If you do, then AutoSave is in the upper left corner of Word, Excel and Powerpoint – see the picture above.
But when you look, AutoSave might be greyed out. It's just there to taunt you. AutoSave can only be used for files stored in OneDrive. When you work on a file in OneDrive, AutoSave automatically lights up and by default is automatically turned on.
---
OneDrive and OneDrive For Business: the ongoing story of a confusing system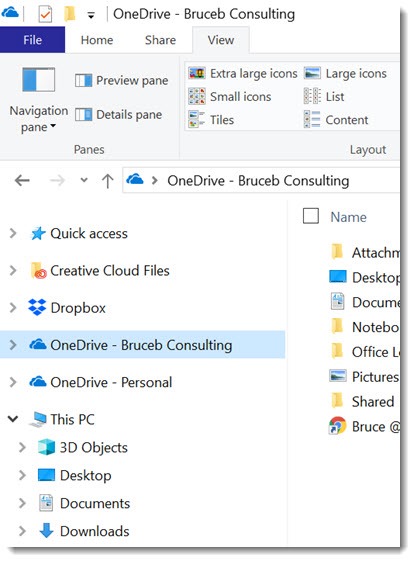 OneDrive is a system run by Microsoft for storing files. The important copy of your files lives online in Microsoft servers. Most people have the OneDrive program running on their computer and their OneDrive files appear in File Explorer, alongside all the other files on the computer, as shown in the above picture. You work with them like any other files. Behind the scenes, OneDrive syncs them with the online files. You can access the same files, always up to date, on all your computers, on the OneDrive website, and on your phone with the OneDrive app. The concept is exactly the same as using Dropbox.
Now we get to the confusing bit. To get through this, we have to revisit a frequent refrain in my articles.
There are two completely separate "OneDrive" services. Microsoft has two giant identity systems set up by different divisions of the company – one system for personal accounts, a different system for "work or school" accounts. Files in personal OneDrive are completely separate from files in OneDrive for Business.
• You log into OneDrive with your personal Microsoft account.
• You log into OneDrive For Business with your work or school Office 365 account.
Both sets of credentials – for a personal Microsoft account and for a business ("work or school") Office 365 account – are an email address and a password, just like Amazon or your bank or any other online service. You can use the same email address. You can use the same password. But they are two separate accounts that access different things.
This article attempts to explain Microsoft's two different accounts. The confusion hits small businesses particularly hard, because owners and employees tend not to have sharp divisions between their personal lives and their work lives and might use the same credentials on both services, or use both services for overlapping chores. It's a mess, and unfortunately despite the passage of years, Microsoft has done nothing to make it better.
In the past I have been the teensiest bit negative about OneDrive for Business during a long, drawn-out period when it had a myriad of technical problems. Microsoft has made steady improvements and today, OneDrive and OneDrive for Business are roughly equivalent: the programs that run on Windows computers for syncing are stable and reliable, and both systems have the same features. They are worthy competitors to Dropbox in almost all respects. Microsoft includes 1Tb of OneDrive storage space with the licenses for the Office programs, so Office 365 subscribers could save money by using OneDrive instead of paying Dropbox for a separate subscription.
There are even some advantages to OneDrive and OneDrive for Business for the people who are willing to suffer through some typical Microsoft confusion to use them. It's possible to set up OneDrive as the default location for your document, pictures, and desktop folders with a few clicks (details here). And OneDrive now allows you to browse through all your files in File Explorer on your computer like you'd expect but without actually syncing the files, which saves hard drive space. It's a feature called "OneDrive Files On-Demand" and it's really confusing for many people (details here). It can be very useful if you want to store large numbers of files online and access them on a laptop with a small hard drive. Dropbox subscribers have to pay dearly for an upgraded plan to get the same feature.
The hardest part with OneDrive is just the idea that there are dual systems with the same name. If you're a non-technical person and your brain is too small for this kind of madness, you're not alone.
Let's say you get past that part. You're connected to OneDrive or OneDrive for Business (or heck, live dangerously, connect to both, like you see in my picture above, and good luck with that).
The AutoSave button lights up automatically in Word, Excel and Powerpoint when you work on a file stored in OneDrive. It doesn't matter if you open it from the website or from File Explorer. Your work will be saved continuously and automatically, every few seconds.
---
Be careful if you want to work on a new version of a document and keep the original!
If you ever start a new document by opening a similar document, modifying it and then saving it with a new file name, you will have to change your habits or AutoSave will make you irritable.

A lot of us re-use documents. We don't use formal "templates." We just open up last month's invoice, change the date, update the info, and click on File / Save As. The File dialog in Word and Excel has had the choices shown in the above picture for decades.
AutoSave automatically saves all changes to your old file, starting immediately. The old file is updated with that new info – same old file name, but now with new words and numbers. The only way to return to the old file is by using the "Version History" tool built into OneDrive to recover the original version, and if you're not careful you'll lose your new work along the way.

Your work flow has to adjust. When a file is stored in OneDrive a new option appears on the File menu to Save A Copy. When you open an old file to create a new document, immediately click on File / Save A Copy and save the file with its new name.
For the same reason, be careful if you open an old document to copy something to another file. If you choose Cut, the old document will be saved automatically with that section cut out. Make sure to choose Copy so the original document does not change.
Microsoft is trying to do the right thing and AutoSave is a feature that mostly brings benefits to the people who meet the requirements to use it. Established habits are hard to change, especially with programs like Word and Excel that we've used every day for years. Put AutoSave to work for you, if it fits, but don't get tripped up by the unexpected side effects.