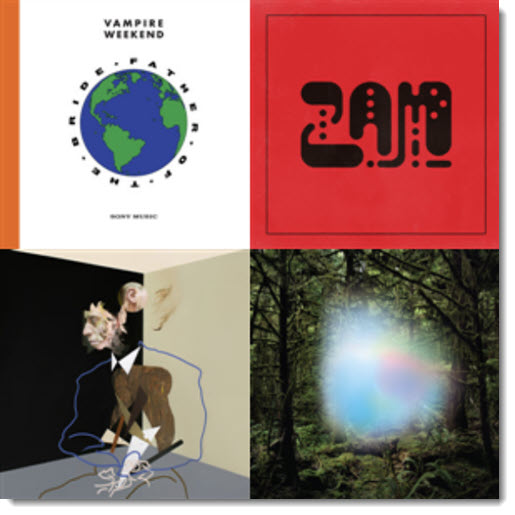 Spotify has launched its annual Spotify Wrapped website, where you can look back on your year of music listening, including your top artists and top songs. You'll find a new playlist in the Spotify app with your most-played songs from 2019. It's the end of the decade, so Spotify also includes a list that shows your top songs and artists for each year that you've been on Spotify, as well as your favorite artist of the decade.
Tip: Spotify Wrapped works better on a phone than on a computer screen.
My Top Ten list has 26 songs, because in 2019 it seems quaint and old-fashioned to believe that words and numbers should have some pre-assigned "meaning."
I've been listening to rock bands with strange names since the 1960s. I am past the point of being embarrassed that my favorite bands in 2019 are named King Gizzard & The Lizard Wizard, Frankie & The Witch Fingers, and Psychedelic Porn Crumpets. Well, okay, I'm a little puzzled by the Crumpet one, but they're nice Australian boys who write songs that make me hum, so I'll give them a pass on the name.
The top ten list has lots of songs for baby boomers – played on guitars and bass and drums, all killer, no filler! Try it. It was a good year. I want to call out five artists that deserve special attention.
Trey Anastasio, guitarist for Phish, played a 2 1/2 hour show at the Greek Theater in Berkeley in April, built around Ghosts Of The Forest, a suite of songs that no one had heard before that evening. It was electrifying and uplifting, one of the all-time concert highlights that justify my lifetime love of music. The evening was so special that the entire Greek show is now on Spotify.
Vampire Weekend spent five years crafting the album Father Of The Bride, 18 songs influenced by everything from African instruments to R&B to country music. Baby boomer alert! This Is Life and Harmony Hall are perfect pop songs, the kind that you thought no one could write any more. It was a rare treat to be in Southern California on a perfect summer night a few months ago watching Vampire Weekend perform a happy, generous show at the Hollywood Bowl.
King Gizzard & The Lizard Wizard have built up a loyal, ever-growing audience, thanks to fifteen albums and a fierce work ethic that has had them touring nonstop for years. In 2019 they went from light, slightly twisted pop and blues on Fishing For Fishies, to the hardest of thrash metal on Infest The Rat's Nest, which outdoes Slayer and Metallica. Want to know what it means to say that a band has "range"? Compare any song on ITRN with anything from the mellow piano jazz album Sketches Of Brunswick East, released only two years earlier. There is much excitement for the special "marathon" show that KG&TLW will perform in April at the Greek Theater.
Noel Gallagher's High Flying Birds is the latest project by the former lead guitarist and songwriter for Oasis. Instead of an album, the band released a series of EPs in 2019 with some of the sharpest and most appealing songs of the year.
Sharon Van Etten released one of the best albums of the year in January. Remind Me Tomorrow is emotional and hopeful, with big, sweeping choruses and instrumentation that combines retro flourishes with electronic embellishments. After the first track, a stripped-down memory of trauma, the songs burst out with powerful rhythms and luminous singing.
There is an extraordinary amount of crap music that floods into Spotify every week. I get depressed sometimes when I put on the headphones and begin a quest for decent tunes. But then a diamond shines from the rough, like any of the 26 songs on the list, and the world seems a little brighter. Enjoy the tunes!