When you open a file folder on your computer with Vista – Documents, say, or Computer – the left hand column displays a short list of "Favorite Links." That Favorites list is easy to overlook but it can be made into your best friend.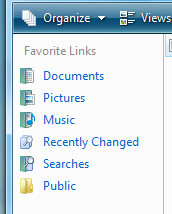 When I started using Vista, I immediately discovered the "Folders" arrow at the bottom that restored the familiar tree of drives and folders that I knew from Windows XP. I ignored the Favorites list.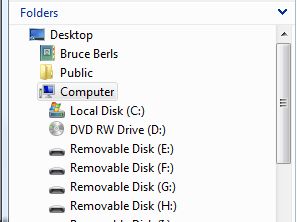 Recently I took a closer look at the Favorites list. Any folder can be added to the Favorites list by finding it on the right and dragging it over to the Favorites list on the left.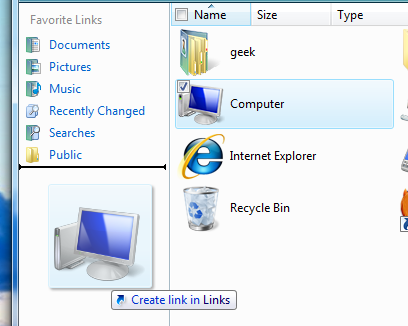 There are fifteen or twenty places that I go regularly on my computer and my office network. I've added them to the list of Favorites (and dragged the list into a convenient order). As a result, I rarely have to use the folder list or drill through level after level of computers and folders and subfolders – I've got single click access to almost everywhere that matters on the network.
When you combine the Favorites list with the powerful ability to maneuver using Vista's breadcrumb display in the Explorer window, there's not much reason to use the old Folders list.
The Favorites list is actually a collection of shortcuts in a folder named Links – click on your name in the Start menu and you'll see it listed there. You can go to that folder to delete links or restore default links, or you can just right-click on the list in Explorer.