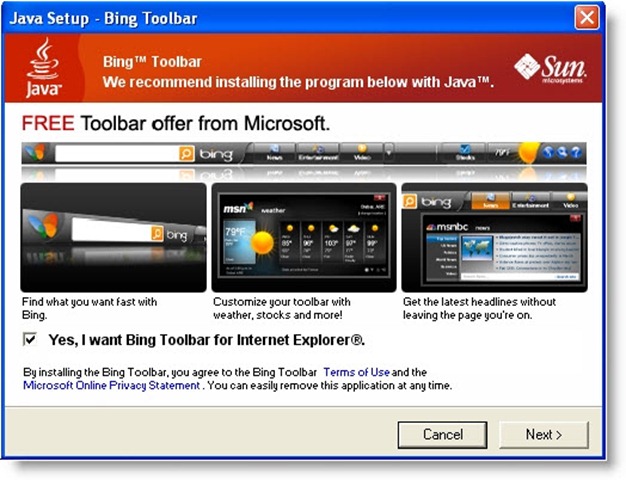 This week's installment of Annoying Checkboxes is sponsored by Microsoft, which has already brought you the annoying checkbox to install the "Bing Toolbar" – the one that has to be unchecked every single time you install an update to Java. Since Java is updated approximately once every 72 hours, you've probably seen that annoying checkbox frequently. (If you open Internet Explorer and have a useless "Bing Toolbar" at the top of the screen, then you missed the checkbox.)
Now I'm training myself to watch out for a new Annoying Checkbox that turns up when Microsoft Office Home and Business 2010 is set up on a new computer.
When you get a computer from Dell, you will likely order it with Microsoft Office Home and Business 2010 pre-installed. That's the suite with Word, Excel, Outlook, OneNote, and Powerpoint – just right for small businesses. It's easier to have it pre-installed than to wrestle with buying and installing a separate copy to save $12 on licenses.
There's a slightly different installation sequence with Office 2010. When you find it on the Start menu, the first screen you see pretends it has no knowledge that you purchased a license already. You pick from three choices: you already purchased Office, you want to buy it online, or you want "Office Starter 2010," which – trust me – you don't want.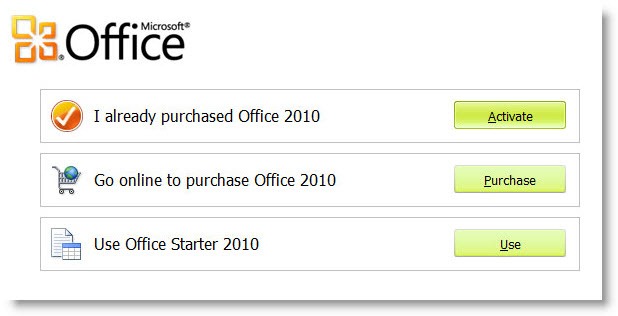 You choose "Activate" and locate the piece of paper in the box with the license key (which is now being printed in letters that are three nanometers tall), and fight your way past every variation of "B" and "8" and "G" and "6" until it agrees that you have a valid license. You get the Install screen and you're home free!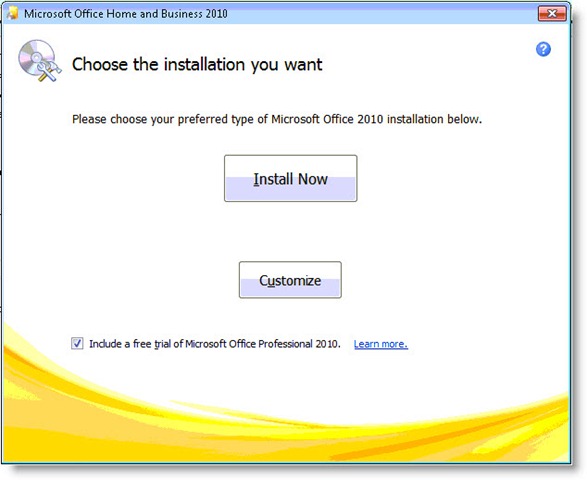 Microsoft Office installs itself beautifully. It removes every previous version of an Office program that's included in the 2010 suite – no more version conflicts. It makes smart choices about the options to install. The entire set of installation files is copied to your hard drive so you never have to put a DVD in the drive later. Get ready to push "Install Now" and – wait! Do you see what they've done?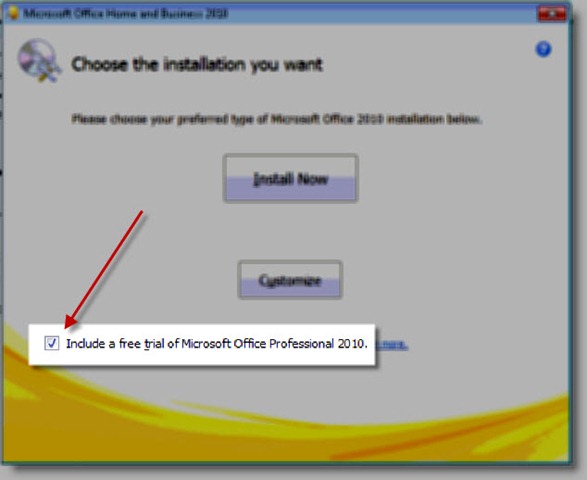 "Include a free trial of Microsoft Office Professional 2010."
If you leave the box checked, you'll install trial versions of Microsoft Access and Microsoft Publisher. You'll get nag notices in 30 days about how swell they are and how important it is to pay more money to Microsoft to keep them.
It's not a big deal. They can be uninstalled later. But why? When you chose Microsoft Home and Business 2010, you made your decision about those programs. You don't want nag screens a month from now about trial programs you were fooled into installing. I think what bothers me the most is that it's printed in really tiny letters. It's not polite to install software that will generate popup advertising later, with no disclosure except something in really tiny letters. It's obnoxious.
It's not the end of the world, just an Annoying Checkbox. Don't click OK until you look at what's onscreen!