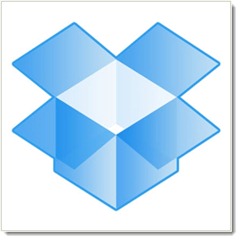 Dropbox is high on the list of essential utilities. It has been in an extended testing period but a few days ago the official ultra-stable Version 1.0 was released.
I've written about Dropbox frequently. The basic concept is easy: Dropbox is a free program to sync files among each of your computers and mobile devices. Dropbox accomplishes that with style and elegance and – most important – simplicity. It works so reliably that many people opt for one of the paid subscriptions that offers generous amounts of space to store thousands of files online, making it a kind of de facto backup service.
There are three basic features that deserve to be called out:
VERSION HISTORY  The service retains different versions of files that are changed. By default, all versions of a file are retained for thirty days; another monthly fee buys unlimited storage of different versions of files.
SHARING Folders can be shared with anyone that has the Dropbox software installed – and individual files can be shared with anyone, just by sending a link, whether they are a Dropbox user or not. Photos stored in Dropbox can be viewed in an appealing online gallery with no uploading and no configuration – it's just there, ready for sharing.
WEB ACCESS  Dropbox has a web interface for access to your files from public computers.
The update to version 1.0 reportedly includes significant performance improvements, and adds a much-requested feature for "selective sync." You can choose which Dropbox folders will sync with which computer – if you don't want to fill up a small drive on a netbook or notebook, for example, or don't want personal files synced to a work computer. You can read more about selective sync here.
If you are currently a Dropbox user, you do not have to do anything. The new version will be installed automatically. You may already have it – the version number is displayed if you hover over the Dropbox icon in the lower right corner by the clock. Look for "Dropbox 1.0.10." There's no rush, but you can always install it manually if you're anxious to start using the new selective sync feature.
There are more details in the official Dropbox announcement. Give me a call if you want help understanding Dropbox or getting started with it!