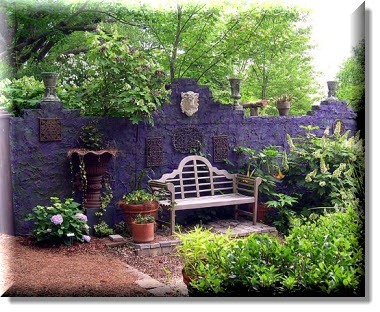 Previously:
Walled Gardens, Part 1: Apple
Walled Gardens, Part 2: Google
---
MICROSOFT
Set your clock ahead by eight months. It's the holiday shopping season in late 2012.
Make two assumptions.
Microsoft has delivered Windows 8. In its final form, the design is solid and well accepted. The app store is lively and the cloud components work as planned.
You personally have gotten through the initial Windows 8 learning curve, or the news coverage has at least convinced you to give it a fair chance.
Those are huge assumptions. We will spend much time this year coming back to them again and again. But just go along with me here. You might not see it coming yet but there's a good chance that both of them will be true.
Microsoft's ecosystem looks very good in that case! In fact, it's going to take a lot of people by surprise.
COMPUTERS Barring delays, Windows 8 will be sold on new computers by the end of the year. As with previous major Windows upgrades, getting Windows 8 on a new computer will be the path of least resistance. There will likely be complicated and ever-changing rules about whether Windows 7 will continue to be available after Windows 8 is released.
PHONES Windows 8 phones will be readily available from each of the major carriers. Several phone manufacturers will be making phones with the Windows 8 OS but the important one is Nokia, which has bet the entire future of its company on its alliance with Microsoft. It's hard to know how much of an impact that will make in a market that currently ignores Microsoft phones but it's worth noting that Nokia still sells far more phones worldwide than any other manufacturer, even in its currently diminished state. Samsung (nipping at Apple's heels for smartphone sales) and HTC will have Windows phones alongside their Android phones.
TABLETS Windows 8 tablets will be sold at Best Buy next to the Android tablets and iPads. Lenovo, Samsung, Motorola, Nokia – all the big players are gearing up to deliver Windows 8 tablets. In addition, Windows 8 will open up new form factors that might get a lot of attention – computers with detachable keyboards and touch screens that can be used either as a laptop or a tablet, for example, not a new idea but one that becomes much more appealing with an operating system that works equally well with either input.
Android tablets will be marketed aggressively later this year and they'll look better than they do now. No one expects Windows 8 tablets to push anyone out of the tablet market but it's reasonable to think they will assume an equal place at the table with Android. Both will, of course, be scavenging for the scraps of the market left over after Apple feasts.
LIVING ROOM XBox is hiding in plain sight, already arguably delivering the best living room experience from any manufacturer and sporting a new Metro interface.
There will be a unified, smooth experience regardless of where you step into the Windows 8 garden. The interface was designed to be scalable so it works equally well on a four inch phone, a ten inch tablet touch screen, a 24 inch monitor with a keyboard and mouse, and a 60 inch TV with a remote control or Kinect arm movements. Once you become familiar with the interface on one device, you will be instantly familiar with it on the second or third device, no matter where you start, with a phone or a tablet or your next computer. Many early testers are impressed by the distinctive Windows 8 interface, which bears little resemblance to Apple's iPhone and iPad interface. (Android is a pale copy of Apple's iOS, nothing more.)
Like the others, Microsoft will make as much flow between devices as possible. If you've installed an app on your Windows 8 tablet, it will be available on your Windows 8 phone and your Windows 8 computer, if you want it there. Settings will be transferred, right down to your choice of wallpaper. Photos from your phone can be viewed anywhere. Documents stored in synced folders can be retrieved on any of the devices.
Microsoft is certainly following Apple's lead but it has an advantage in the computer world: it is able to build the foundation deeply into Windows in a way that Apple and Google cannot match. Apple does that with its own operating system but it is stuck with its shaky iTunes foundation in the Windows world. However much the computing world may change in the long term, the vast majority of us will be using Windows computers on our desks and in our businesses and in our briefcases for some number of years to come.
Which leads to two singular advantages that Windows 8 will have for businesses, if Microsoft can deliver.
Only on Windows 8 devices will you be able to work smoothly in Microsoft Office on your files. You will click on the same tile on your phone or tablet or computer to open the Skydrive folder, which looks and acts like any other folder. When you click on a .DOCX file, it will open in Word, regardless of which device you're using. If Word isn't installed on your tablet, the file will open in the web version of Word. You'll be able to piece together bits of this in the Apple and Android worlds but only Microsoft is in a position to deliver all the pieces for business.
Behind the scenes, in the technical underpinnings, only Microsoft will be doing the hard work to create devices that meet the security and manageability requirements of enterprises.
There are two potential problems for Microsoft. They are huge problems that are keeping a lot of Microsoft executives awake at night.
Windows 8 might not deliver. It is an audacious gamble that requires a degree of vision and coordination that Microsoft has had increasing trouble delivering in the last five years or more. Even if it is perfectly designed, it will still face a huge pushback from everyone who resists change – and that's almost everyone.
Apple is held in such high regard and has such a huge lead in sales and mindshare that Microsoft may never get a fair shake in the market. Microsoft needs a grand slam just to pull even with Android. Things will crumble quickly if Windows 8 gets a tepid reaction and the mobile devices are ignored.
The hundreds of millions of people using Apple and Android devices leave Microsoft very conflicted, perhaps even more than Apple and Google. Microsoft is delivering key pieces of its ecosystem to the other platforms to avoid being left out of the post-PC era completely. It is widely rumored to be on the verge of delivering Microsoft Office for iPad, and there is already a Skydrive app for iPad. If people can use Microsoft programs and services comfortably on an iPad, how many of them will ignore Windows 8 devices? No one knows.
That's the market at the end of 2012, plus or minus a few surprises that may shake things up even more.
What should you do?
In the next article, I'll give you some practical things to consider before you buy another device.