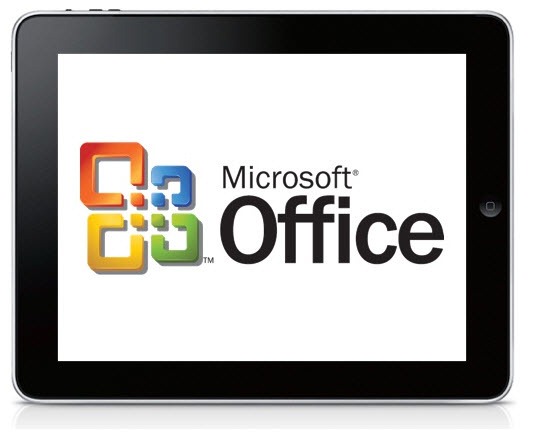 Microsoft Office has an overwhelming global presence in businesses large and small. Estimates range from "81% of companies" to "holding steady at 94 percent for years". Google Docs is making inroads but currently controls less than 10% of the market for office applications by any measure (and Google's momentum has been slowed by publicity over Google Drive privacy issues and the failure of Google+ to make any headway against Facebook).
[An aside for nostalgic lawyers: WordPerfect is currently estimated to have a worldwide market share of 0.35%.]
Almost half of Microsoft's profits come from Office. Word and Excel are deeply embedded in the business flow for almost every major company; inertia and the need for compatibility will ensure that it continues to be dominant for many years.
The fact remains, though, that Office is a product for desktop computers in a world that no longer relies single-mindedly on desktop computers. Does the move to mobile devices and the cloud pose a threat to Office's position at the center of our business lives?
Microsoft has two complementary ways to try to keep Office relevant.
---
TABLETS
When Microsoft shared details last month about the plans for different versions of Windows, there was a checkmark that jumped out.
One version of Windows 8 will be optimized for tablets with ARM (non-Intel) processors. Microsoft has decided to call it "Windows RT" because Microsoft enjoys being mysterious.
Windows 8 tablets apparently will come with preinstalled free versions of Word, Excel, PowerPoint and OneNote.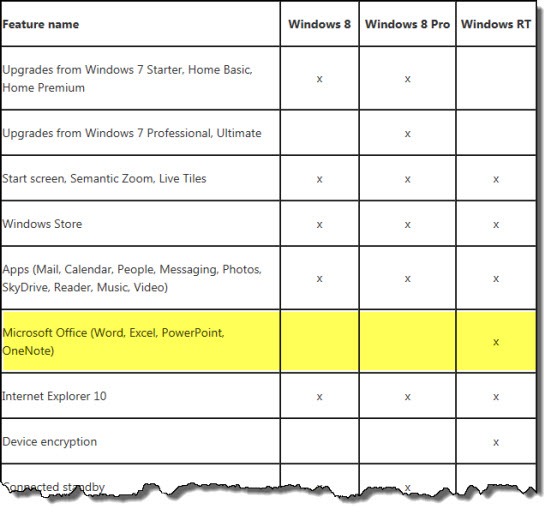 I haven't seen any reliable reports on what those apps will look like. If the iPad version of OneNote is any measure, they will be simplified versions of the full programs, optimized for tablet-size displays and designed for fingers instead of a mouse. Windows 8 will be designed for easy access to files stored in Skydrive from either your computer or your tablet, making it possible to use whatever Windows 8 device suits the moment with confidence that you can view and edit your documents or spreadsheets.
There are persistent rumors that the other Office programs will be released for the iPad. I can imagine that Microsoft will sell tablet-sized versions of Office for iPad and Android tablets, and advertise that the same apps are included for free with Windows 8 tablets. Some revenue from iPad users, a selling point for Windows 8 tablets – makes sense, eh?
The decision to include Office on Windows 8 tablets will help make the tablets competitive and perhaps extend Office's dominance. In the next article I'll take a quick look at Office Web Apps, the other component in Microsoft's attempt to stave off Google's relentless assault.