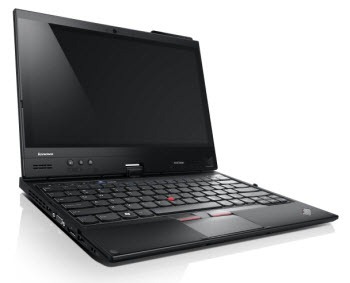 Intel's Ivy Bridge chipsets will be available in new Ultrabooks very soon. There are persistent rumors that the first ones will be on the market after an announcement on June 5 at Computex, an important laptop trade show in Taiwan.
Ultrabook is the marketing term for 13"-14" laptops that are ultra-light and ultra-thin. Intel's new Ivy Bridge processor provides a significant boost to battery life and performance. If you've been thinking of buying a notebook, it's almost time to start shopping.
Soon it will be commonplace for notebooks to weigh 3-4 pounds, with slim profiles and solid state hard drives. Windows 7 takes full advantage of the hardware improvements, allowing an Ultrabook to resume from sleep in three or four seconds. The fast start and speedy performance in a light and thin package makes an Ultrabook perform more like an iPad than anything you've experienced up to now with a notebook.
The gadget sites are tracking information about dozens of new or updated notebook models that will get their official launches in the next 2-3 months. Random example: HP announced new Ultrabooks like the HP Envy Spectre 14 – clad in a striking Gorilla Glass cover – and less expensive "Sleekbooks" with similar thin profiles but running AMD chips instead of the "official" Intel chipsets required for Ultrabook branding.
Another example: some rumors appeared today about a new 14" Ultrabook from Dell, the Dell Latitude 6430u, with sleek and businesslike lines.
Personally, I get very excited by the Lenovo Thinkpad X1 Carbon, pictured above, which will be released later this summer. A few days ago Lenovo released details of a number of new Ultrabooks and other laptops that will appear on the market in a couple of weeks, but all the attention centered on the Thinkpad X1 Carbon. It's in a carbon fiber case, has a 14" 1600×900 display, and weighs just three pounds. It has lots of premium features to justify what will undoubtedly be a premium price but what jumps out at me is the TrackPoint pointing stick in the middle of the keyboard. I have a hearty dislike for touchpads and I've missed that little red eraser nub in my last couple of notebooks. Here's a preview of the Thinkpad X1 Carbon.
Only a few weeks and we'll have lots of shiny new toys to admire.