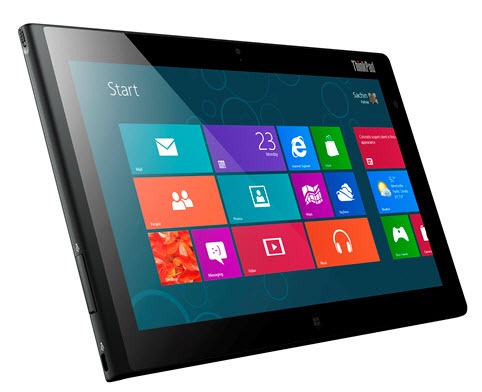 Lenovo is stepping to the front of the pack with new laptops and tablets that look just right for small businesses. The Lenovo lineup of Ultrabooks, thin and light notebooks, is more interesting than any other manufacturer now, and the upcoming products for Windows 8 look compelling. I'm going to encourage my clients to look beyond Dell for a change.
Some background: Lenovo acquired IBM's line of Thinkpad laptops in 2005. The company made an effort to maintain the traditional high quality of the brand as it expanded the selection of models and introduced a lower-priced, more stylish line of notebooks under the name "Ideapad." Although it's best known in the US for laptops, Lenovo also makes workstations, servers and mobile devices and has become the world's second largest PC vendor, after HP.
It's nothing new or sudden that has me paying attention to Lenovo. It's the result of years of making high-quality products and a lineup in 2012 that is so good that it has to be noticed.

On August 21 Lenovo will begin accepting orders for the Thinkpad X1 Carbon, which will be expensive but promises to be the best-designed notebook released in 2012. It weighs less than three pounds, has the same razor thin profile as the MacBook Air, but somehow manages to fit a 14" screen into its carbon fiber frame. Early reviews are positive – a bright matte screen at 1600×900 resolution, high performance and long battery life, a responsive glass touchpad, a high-quality webcam, and a keyboard with a Thinkpad pointing stick (an essential accessory for the touchpad-averse). It looks like one of those rare designs with no compromises and no poor choices. The Lenovo site for the X1 Carbon is here, and you can read a review here.
The X1 Carbon starts at $1,399 for a 1.7Ghz Intel Core i5 Ivy Bridge processor with 4Gb of RAM and a 128Gb SSD. More money buys more memory and more storage. That puts the X1 Carbon's price firmly up in the stratosphere – but it also looks like it delivers elegance and performance in return for the high price tag. (I'll be ordering one on the 21st. I've been waiting for months.)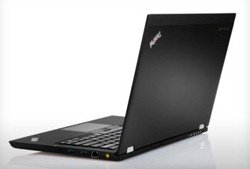 If you want something more reasonably priced, Lenovo will put the Thinkpad T430u Ultrabook on sale at about the same time. It starts at $779 for an Ivy Bridge processor, a 14" screen, long battery life, and optional SSD in a package that is not quite as svelte as the X1 Carbon but still very desirable – 0.83 inches thick and just a shade over four pounds.
The announcement of the Thinkpad T430u was overshadowed by the release of details about the Thinkpad Tablet 2. It's one of the first of the upcoming Windows 8 tablets to be described in detail, with many more to follow, and might be one of the best – why, it might even stand up to Microsoft's Surface tablet.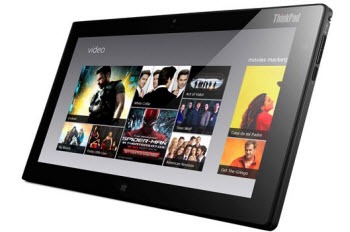 The Thinkpad Tablet 2 is built on an Intel processor and will be able to run all of your desktop programs, not just the new full screen Windows 8 tablet apps, yet there's a promise that it will be thin and light and run for 10 hours on a battery charge. There will be a keyboard dock with the same keyboard as the Ultrabooks (including the pointing stick) – not quite as slick as the keyboard/covers shown off by Microsoft for the Surface but perhaps more usable.
The Thinkpad Tablet 2 will be available on October 26, when Windows 8 is available to consumers and Microsoft Surface tablets will go on sale – but the first Surface tablet will not have an Intel processor or run desktop programs. That's only going to be in the second Surface tablet, which Microsoft said will not be on sale until at least January 2013. (Before you get too excited about the Thinkpad Tablet 2, keep in mind that there's no word on price yet. It might be shocking.)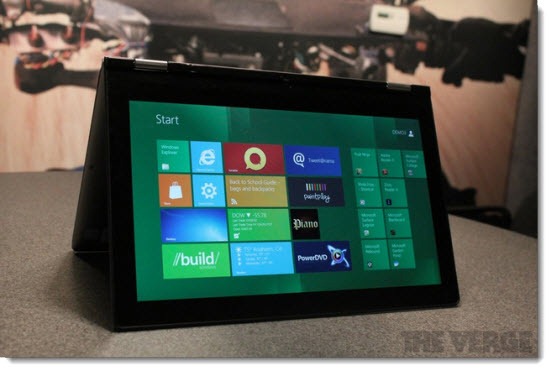 But wait! That's not all! Reports also circulated this week that Lenovo is working on a convertible laptop/tablet that will run the tablet-only version of Windows 8. The IdeaPad Yoga will open like a laptop but the screen will flip all the way over to convert it into tablet mode. Details are not yet available, although it's understood to have been developed in partnership with Nvidia as part of a push by that company into mobile devices.
There will be a flood of similar announcements between now and October 26 by all of the vendors – Samsung, Asus, HP, Dell, and the rest. My gut tells me that Lenovo products will still stand out for small businesses even after the shelves fill up with competing products. In my mind, Lenovo is the company to beat this year for business laptops.