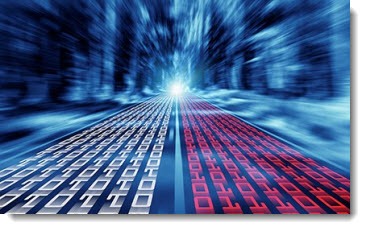 The pace is picking up as we head into full-blown techno-craziness this fall.
---
WINDOWS 8 This morning the shipping version of Windows 8 became available to Microsoft TechNet and MSDN subscribers. The download site generated error messages for an hour or so under the weight of the people trying to log in but they got it under control and I'm downloading Windows 8 in the background as I write this. The next few days will be spent installing and upgrading and testing Windows 8 on the computers at Bruceb Consulting global headquarters.
Windows 8 will be available to regular folks on October 26 for upgrades and new computers.
---
PATCH TUESDAY Your computer probably restarted last night (or it will tonight) to absorb this month's crop of security updates from Microsoft, including some critical updates that are already being exploited in the wild.
The updates this month include some important server updates (among them an important update for Exchange and a collection of fixes for SBS2011 Essentials), so I'll be working on my clients' servers this weekend.
I haven't seen them yet but reportedly Adobe released patches yesterday for Acrobat, Reader and Flash.
---
SKYDRIVE Skydrive has been given a new look with the same simple and appealing Metro-design that Microsoft is building into all of its products this year. If you're running the Skydrive software on a Windows PC, it will be updated automatically in the next few days – no new features but increased file syncing and upload speeds and greater reliability. Soon there will be a Skydrive app for Android devices to go along with the iOS app, making Skydrive available on just about everything. (Here's some more information about Skydrive.)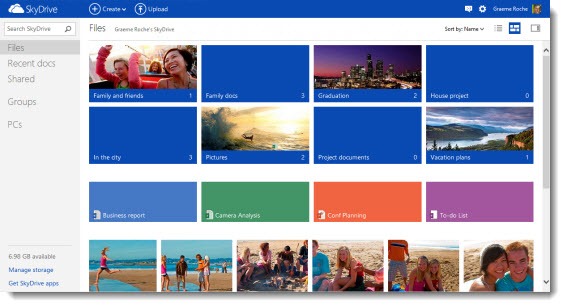 ---
WINDOWS ESSENTIALS 2012 Microsoft is also continuing to straighten out its branding by dropping the "Windows Live" name; this week it's "Windows Essentials 2012" replacing "Windows Live Essentials 2011" as the name for slightly updated versions of Photo Gallery, Movie Maker, and a mish-mash of other programs and services. There are no exciting changes in any of the programs, so you don't need to rush for the update if you're using the 2011 versions. (Movie Maker has a new tool to stabilize shaky handheld videos, which is pretty cool, but it only works in Windows 8.)
The popular blogging tool Writer is still included in the Windows Essentials 2012 package but the future is cloudy, as Microsoft has not committed to continue its development. Word 2013 has some intriguing references to blogging support, which may turn out to be Microsoft's answer to bloggers down the road.
Live Mesh users have to be cautious because Windows Essentials 2012 automatically uninstalls Live Mesh and installs Skydrive. Most people left Live Mesh behind long ago and won't be affected by that change.
---
THINKPAD X1 CARBON Lenovo started taking orders for the Thinkpad X1 Carbon yesterday, with the first units scheduled to ship on August 22. Go over and order one of those gorgeous laptops! If you sign up for the Lenovo mailing list, you'll be sent a code good for 10% off on your first order, good for a discount of $150 or so on an X1 Carbon. Every little bit helps.
(I've joined the Lenovo affiliate program, so if you click on a Lenovo link on my site or in this article and you order lots of X1 Carbon notebooks and you clap your hands and you wish real hard, Lenovo will send me a pony. Lenovo Lenovo Lenovo.)
---
DRAGON NATURALLY SPEAKING 12 After a long delay, Nuance has released a new version of Dragon Naturally Speaking, the best voice recognition software for Windows. After using it for a couple of days, I don't see any big changes in the interface or any dramatic new features. It appears that the hard work has all been done behind the scenes to make it faster and more accurate and to improve its integration into Windows and your programs. If you're considering using Dragon, go read my article about the previous version for some important tips and precautions.
That's probably not all but, hey, it's still early in the week. And mark my words, the pace is going to pick up – if your head isn't already spinning, it will be by the end of October.