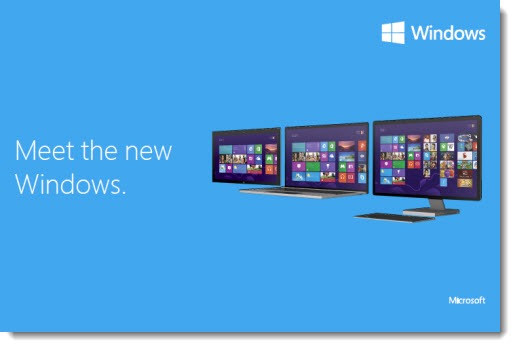 Microsoft has released a user's guide to Windows 8 for anyone with a new Windows 8 computer or tablet. Download the Windows 8 guide from here. (If you want the abbreviated version, start with my article on the five things you need to know for your first Windows 8 computer.)
Without help, it's difficult to discover some of the new features in Windows 8 – the things that soon become second nature once they are pointed out. A few tips make all the difference! Click the Windows key to return to the Start screen; right-click in full-screen apps to expose the controls at the top or bottom; swipe in from the right to bring out the Charms bar (and find the hidden power button) – it's the difference between being happy and being frustrated.
The guide covers the basics but Microsoft couldn't resist including a couple of features that are fairly abstruse, so it veers off into brief descriptions of Windows To Go, a feature available only in the special version of Windows 8 Enterprise used by large businesses, and BitLocker, a disk encryption utility that falls in the category of, if you have to ask, it's not for you. And then at the end there are the kind of dizzying lists of mouse, keyboard and touch shortcuts that no one ever really looks at.
Don't worry – the rest of it is simple and useful. Take a look when you get your first Windows 8 computer!