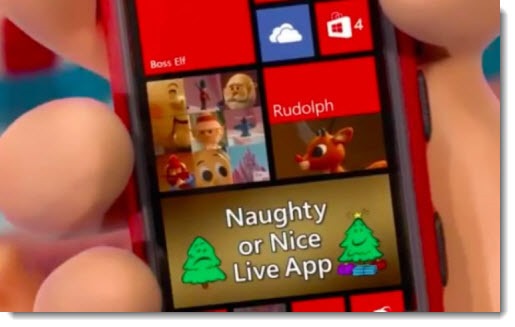 Best wishes for a joyous holiday season! I hope your holidays are filled with family, friends, good food, time to reflect – and perhaps some cool new devices for you under the tree.
The past year in technology has been filled with turmoil:
—  A radically new look for Windows.
—  The shift by Microsoft and Adobe to subscriptions for Office, Photoshop, and Acrobat.
—  Less smooth interaction between the Apple, Google and Microsoft ecosystems.
—  An explosion of new apps and services competing for attention.
—  The arrival of too many choices of tablets, laptops, hybrids, and everything in between, in every imaginable size and weight and form factor.
—  The steadily increasing torment caused by hackers, adware, and malware, including Cryptolocker – the worst security threat yet, and one that is bound to lead to imitators.
What's in store for 2014? Well, fortunately some of our time will be spent in consolidating and absorbing the changes from the last couple of years.
—  Microsoft may continue to tweak the Windows 8 interface, particularly to make it more comfortable for desktop users, but its basic look will stay the same.
—  The desktop version of Office is not going to get big changes but we will get a full-screen makeover of Office for tablets, allowing the Office programs to be run in Metro mode on Windows 8 devices as well as on iPads and Android tablets.
—  All of the major players – Microsoft, Google, Apple, Amazon, Adobe – will lean ever more heavily on your online account in their systems to integrate their services and tempt you to stay rooted in each of their walled gardens. It will be second nature to refer to your Microsoft account, your Google account, your Apple account, and so on.
—  Too many online services are depending on advertising to salvage their business plans. I expect a backlash in 2014 as companies and advertisers overreach. Companies like Facebook, Twitter, Snapchat, and Instagram are going to be more insistent about putting ads in your face, which may take the edge off our enthusiasm for them. The backlash might even reach to Google, which is making some people uncomfortable as it becomes clear just how seriously it intends to mine your personal data as a way to show you advertising.
—  Windows phones and tablets will be adopted by businesses more quickly than many people expect. Businesspeople are just as excited about mobile devices as anyone else and Windows devices are better suited for productivity than the Apple and Android alternatives.
As always I am profoundly grateful to my loyal clients, friends and readers for allowing me to help sort through the technology clutter and keep your computers working smoothly. And I'm just as puzzled as always about what in the world I'll be doing for you next year. My plan is to keep doing what has worked for nearly twenty years: run as fast as I can and hope to stay just one step ahead.
All my best wishes!