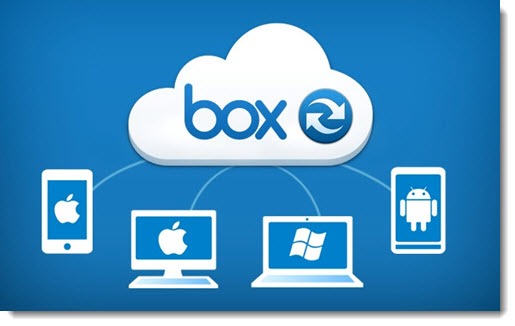 Previously: The Problem With OneDrive For Business
Box.com has matured into a service that meets the needs of small businesses and law firms for online file storage of shared company files.
Box was founded almost ten years ago. It has grown into a large company with a fast-growing user base, including almost half of the Fortune 500 companies. Box is still losing money, but it has strong venture capital backing and does not appear to have any fears of running out of cash. Earlier this year Box announced its plan to go public but it postponed the IPO until next year when the market for tech stocks may have improved. There are many competitors but Box seems to be in a position where it will survive – no small consideration when you are committing your business to a new platform.
Just as important, Box has adjusted its pricing, improved its tools and added new apps that are exactly right for small businesses. I've been watching Box for years and it's finally time to sit up and take notice. You may fall in love.
What is Box?
Box is an online service for document management. Box will keep all your files in one place that you can access anywhere from any device.
How does Box compare to OneDrive and Dropbox?
Box stores files online and syncs them to your computer, like Dropbox and OneDrive. As we discussed in the last article, Dropbox and OneDrive are designed for individuals. Box, on the other hand, is designed for groups.
Think of it first as a place for everyone in the business to access shared company files. Once you're a Box subscriber, you may also want to store your personal files there, but Box isn't the best choice if you're working solo. The consumer version of OneDrive is the best service for individuals thanks to its integration into Windows 8 and the Office programs.
There are also more comprehensive document management platforms. NetDocuments is a good example: like Box, it stores documents for businesses and law firms and provides tools to manage, access, and collaborate on them. NetDocuments is significantly more expensive than Box but the real barrier is that NetDocuments imposes a completely different structure on the files, making for a difficult migration and a steep learning curve for every employee. Files and folders are abandoned in favor of a brand new interface. If your business could survive for a year with NetDocuments, you might get rich rewards – but I don't know any small businesses that could survive the transition and make it succeed.
How much is Box?
There are two tiers for small business.
If your business has fewer than 10 people, the "Starter" plan is $5/month per person.
If your business has more than 10 people or you want the best features, the "Business" plan is $15/month per person. (Both the Starter and Business plans have a 3-person minimum.)
There are several differences between the plans but one difference is crucial: the Business plan includes unlimited storage space. The Starter plan is limited to 100Gb of files.
Box has a free Personal plan for individuals but it's missing almost all of the best Box features, so it doesn't even make a very good test environment. Use OneDrive for your individual files.
Box also has an Enterprise plan which is more than twice as much as the Business plan and includes features that are not typically used by small businesses to integrate into enterprise network environments.
You can sign up for a free two-week trial of the Business plan but you have to supply a credit card, so it will be up to you to cancel if you decide not to use Box.
Once files are in Box, how do I access them?
Box has done what no other service has done: it has made it possible to access company files in whatever way you find comfortable. You're not required to learn a new way to get to files, like most document managers.
  •   You can browse for files at the Box.com web portal – it's just like looking through folders on your computer. In fact, there are breadcrumbs across the top as you go into subfolders, just like Windows. Box automatically indexes the full text of each file, so you can also do a search.
  •   When you click on a file on the website, a file viewer opens up immediately with a fully formatted preview of the file. With a single click, you can open the file in your locally installed copy of Word, Excel, Powerpoint, Acrobat, or other program, edit it, and click Save to update the online copy.
  •   You can browse through files on your computer and never go to the website. It's just like OneDrive and Dropbox; Box creates a magic folder on your computer ("Box Sync") and everything in that folder is synced with the online files in Box. You can choose which folders sync or do not sync with a single click at the Box web portal. Sync a folder before you go to the airport, work on files on the plane, and your updates will sync when you land.
No other service makes it this simple to choose how much or how little to sync to your computer. Dropbox syncs everything in shared folders; the settings for "selective sync" are deeply buried. OneDrive doesn't sync anything in shared folders. Box gets it just right.
  •   You can open and save files in Box straight from Word, Excel & Powerpoint by clicking on special "Box Open" and "Box Save" buttons on the ribbon in those programs.
  •   You can view Box files on any mobile device using clean, fast apps for iOS, Android, Windows Phone, and even Blackberry.
Later I'll describe some of the specific apps that are necessary to make some of those choices work.
How are files shared in Box?
There is only one new vocabulary word on the Box learning curve.
You collaborate on a shared folder with other employees. When you are a collaborator, the shared folder shows up in your list of Box files. Permissions are set for each employee – one person might be able to do almost anything, while another can only view the files but not edit or delete them.
You share folders or files with anyone by sending them a link. Anyone with the link can view and download the files. Files can be shared from the web portal with a single click; they can be shared with a right-click from the synced folder on your computer; or they can be shared from within the Office programs.
You quickly discover that there are more sharing options. Links can be limited so that only other employees can view the files, for example; or they can be set to expire after a certain time. But the default is that you can create a link to share a file with anyone very easily.
How does Box work in Outlook?
This is my favorite part.
Box eliminates the problem of sending large file attachments.
When Box is added to Outlook, new buttons appear when you compose an email message allowing you to attach a file stored online. Box then inserts a link to the file in the message. When the recipient clicks on the link, the file is viewed online and the recipient can download it. It works with any size file because the file is not traveling with the message, clogging up mailboxes at both ends.
But it's even better than that. Attach a file of any size to an outgoing email message, just like you do now, then click on Send. Box immediately pops up a window asking if you want to send the attachment using Box. If you say Yes, Box uploads the file, then inserts a link to it in the message. It's completely intuitive. (It's a feature that Microsoft should have added long ago to integrate Outlook with OneDrive. Eventually Microsoft may get around to it. Box does it now.)
How can I get started with Box?
Well, call me, of course. I'll help you get the administrative side set up and get your company documents moved to Box. I've prepared a training presentation for your employees.
Box has extensive help for new users, of course. There's a library of training videos, live webinars, and more. It would be more fun if you let me help.
I'm very impressed. Box has come a long way in 2014. The sync program was rewritten at the end of last year and appears to be as stable and fast as Dropbox and OneDrive. Box switched to unlimited file storage for Business plans this spring. The add-in for Office was just finished recently. A lot of thought has gone into simplifying the interface of the website and the apps. It's ready for you to take a look. Let me know if I can help!