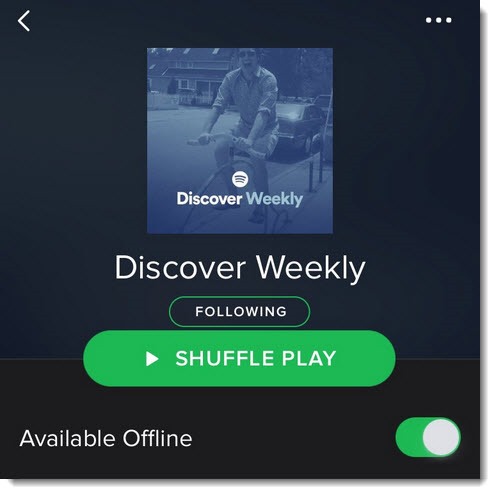 Each week, Spotify creates a personalized playlist with thirty songs on it, tailored specifically to my taste in music. I'm starting to look forward to my "Discover Weekly" playlist on Monday morning, knowing that it will have a lot of names I've never heard before and a lot of music that I like very much.
Curated playlists are a hot topic right now, with Apple in particular marketing Apple Music as a better service because its playlists are assembled by people instead of algorithms. You know what? Spotify's Discover Weekly algorithm is more likely to be accurately targeted to your specific tastes than anything put together by a human curator for a large group of people.
You're a Spotify subscriber, right? It's the best deal in music today. For $9.99/month, you can remove ads and stream anything from almost any artist or album you can think of, plus playlists and Pandora-style radio stations seeded from a particular artist or genre. (Spotify will likely soon introduce a discount-price family plan to match Apple Music.) Now that the labels have reluctantly accepted the world of streaming music, all the services have very similar deep catalogs. Spotify, Apple Music, Google Music, Rdio, and the rest have everything from classic rock to all the brand new music in those odd genres that young whippersnappers enjoy. There are a few exceptions (for the most part, you still can't stream The Beatles), but very few. The catalogs may be the same but Spotify stands out as the best streaming music service: Apple Music may improve but suffers from a confusing interface; Google Music is having trouble getting any traction; Tidal was dead on arrival; and Pandora is hampered by its radio-only format.
The Discover Weekly playlist was introduced at the end of July and is still rolling out. When it's available for you, you'll find it at the top of your Spotify playlists, as well as under Browse / Discover.
The idea is elegant. Spotify takes the songs you've played on the service and looks for them on other people's playlists whose tastes are similar to yours. Spotify then assembles the Discover Weekly playlist for you based on the songs that appear just before or after the songs on those other playlists. Clever! It's smart enough to ignore outliers (if you sample the Minions soundtrack, it won't torment you with kids' music for the next month). Spotify has access to a lot of data from its 75 million users and it's mining that data in a very smart way. The list is updated with new songs every Monday morning. If you like anything on the weekly playlist, it's up to you to save it to another playlist so it doesn't disappear the following Monday.
Discover Weekly will work better for people who have been listening to Spotify regularly, so it has some idea of your taste. If you're a regular Spotify user, check it out each week – it might keep you from switching to Apple Music.