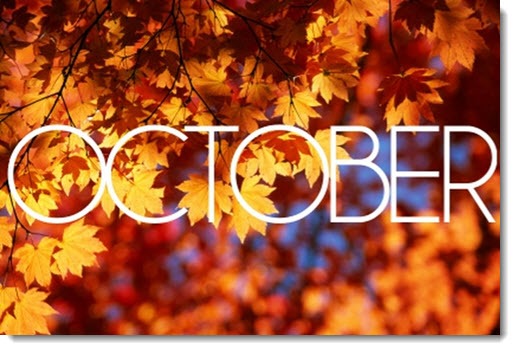 Previously:
Should you upgrade to Windows 10?
Today: When should you upgrade to Windows 10?
---
Spoiler alert!
When should you upgrade to Windows 10? October. After Service Pack 1 is released, probably on Patch Tuesday, October 13.
---
Windows 10 isn't finished yet.
It is widely rumored that a major Windows 10 update will be released in October, referred to internally as "Threshold 2" and possibly named "Service Pack 1" for its public release. The update will reflect an additional 75 days of work on Windows 10 to fix bugs, add features that should already be there, and improve compatibility with your computers so upgrades go more smoothly. The first preview release of the service pack was sent to testers yesterday.
There is a long-standing story that businesses wait until the first service pack before adopting a new version of Windows. That's always been a bit of a myth but in this case it's good advice. The release of Windows 10 hasn't been like previous versions of Windows and my suggestion to wait is based on much more than a vague feeling of unease.
Here's why Windows 10 won't be finished until October.
Through 2014, Microsoft watchers expected Windows 10 to be released in later September or October 2015, based on public statements, conversations with insiders and a general sense of history: Windows 7 was released in October 2009 and Windows 8 was released in October 2012.
It came as quite a surprise in March 2015 when Microsoft announced that Windows 10 would ship in the "summer." In June, Microsoft announced that the release would be July 29, less than two months later. It struck most insiders testing Windows 10 as a remarkably aggressive schedule because it was perfectly clear on June 1 that Windows 10 was far from ready.
Microsoft did a great job polishing rough edges and delivered a nice version of Windows 10 on July 29, right on schedule. Except it's not finished, and the rest of the Windows ecosystem isn't ready for it. Other divisions of Microsoft and other vendors could not accelerate their processes to match the July 29 date. That's why Windows 10 is in a bit of a vacuum now.
No one knows why the date was moved up from the original target in October. Perhaps Microsoft was trying to get Windows 10 in position for the back to school shopping season. Perhaps there was some other theory about why promotion would be better if it started sooner rather than later. Whatever the reason, it's clear that you should treat the current version of Windows as a late stage beta, not the final product.
Here are some examples that make it obvious that October was the real target for completing Windows 10, and probably should have been left that way.
•  Office 2016 wasn't finished to go along with Windows. It's expected in October.
•  Portions of Skype will be integrated into Windows 10, likely as a new Messenger app. It wasn't finished and is expected in the service pack.
•  The new Internet browser, Edge, is missing a crucial component that makes it marginally unusable for many people: it does not yet support extensions, the ability to run third-party programs in the browser. That means LastPass is missing from Edge, and ad-blockers can't be installed. I use LastPass dozens of times every day. Without it, Edge is close to useless to me; I'm using Chrome full-time for now. Support for Edge extensions is expected in the service pack.
•  Maybe you've noticed that there are very few ads for new computers running Windows 10. That's because the manufacturers built their schedules around an October release. Their supply chains need considerable advance planning and they had no way to change their schedules on short notice. New computers will flood the market starting in October.
•  That means, by the way, that an interesting new feature in Windows 10 can't be used yet because there's no hardware that supports it. "Windows Hello" will use facial recognition to log you into your laptop automatically – no password or PIN or fingerprint needed. It requires a new generation of camera to work and those cameras are not yet available, with rare exceptions. Look for laptops with the new cameras to hit the market in October.
•  There are several reasons that Microsoft has not yet announced an upgraded model of the Surface Pro laptop/tablet but it's worth noting that the rumors currently have it scheduled to be announced in October.
And finally, there's one more reason that you should wait to upgrade to Windows 10: Microsoft is working frantically to stomp bugs and deal with compatibility problems that are making upgrades difficult. There has been more than one major cumulative update every week since Windows 10 was released. Each one addresses hundreds of bugs and replaces huge numbers of system files with updated versions. My Surface Pro 3 shows cumulative updates on August 5, 11, 14, and 19, in addition to several firmware updates and many more regular updates.
There are no firm figures about how upgrades are going but every week brings feedback about millions of computers to Microsoft. The service pack will presumably contain new drivers and better handling of the wide variety of components and software environments in the world, making it more likely that you'll have a smooth upgrade when you push the button.
Patience. You can upgrade for free any time between now and next July. There's no rush. Wait for the service pack.