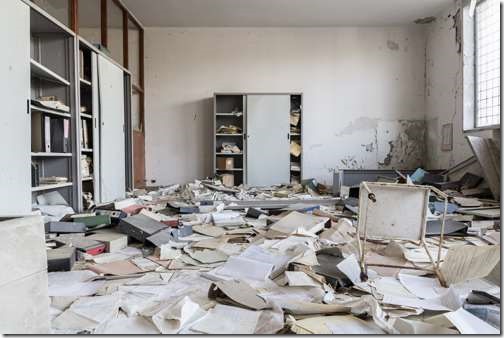 Every year at this time, all of us participate in a shared ritual, a rich tradition for families and loved ones, the heartwarming moments when we all sit at our computers and shop at Amazon.
You can make this a special holiday for me if you start your shopping by clicking on one of the Amazon links on the Bruceb Favorites page. Those are affiliate links. If you start from one of those links and buy things from Amazon, I will make a really small amount of money.
The above picture shows the offices at Bruceb Consulting Global Headquarters. I'm sure it's obvious what needs to be done. With your assistance, I'm hoping – oh, dare I dream? – I'm hoping to buy a poster for the blank spot on the wall. Maybe something really classy.
Sadly, shopping from my affiliate links won't do anything for you. Did you think it would? Oh, I see. I guess the headline is a bit ambiguous. No, it won't change your life at all – same Amazon, same prices, no change at all in your experience. But you will have earned my undying gratitude, and that's no small thing. Um, strike that – actually, it's a small thing, because your purchases are entirely anonymous and I won't have any idea who has helped me out. I'll just have to be grateful to everyone. And I will, I promise!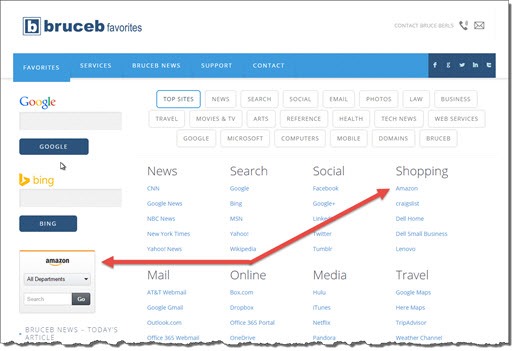 I've scattered Amazon links all over the vast online Bruceb empire. Every page on Bruceb.com and Brucebnews.com has an Amazon banner at the bottom. There's an Amazon banner at the bottom of each message for Bruceb News subscribers. There are also affiliate links for Dell Home and Dell Small Business and Lenovo – use them for your online shopping, too.
Use your creativity to make shopping from my Amazon links into a fun and entertaining game. Mention Bruceb affiliate links in your Thanksgiving toast. Share the excitement of clicking on Amazon links with your quilting circle. Organize contests to see who can spend the most at Amazon. If possible, include very wealthy people in those contests. Every little bit will make my holiday more special. As for your holiday, you'll have to be settle for mundane things like my thanks, the satisfaction of a job well done, and the squeals of joy from all the lucky recipients when they unwrap their shiny new Amazon gift cards.
Why stop after the holidays? Keep clicking on those Amazon and Dell and Lenovo links all year round. Make it a lifetime habit. Train your children to start their shopping from Bruceb Favorites.
All of my best wishes for a happy Thanksgiving! And – quite seriously – many thanks for your continued loyalty and support. I couldn't do this without you.