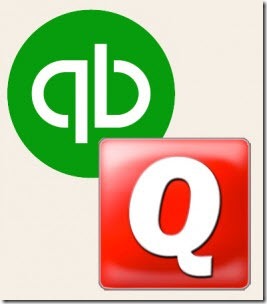 Quicken and Quickbooks are among our oldest friends on desktop computers. Millions of people use Quicken for their home finances. Most small businesses use Quickbooks as their accounting system.
Changes are coming.
Intuit is trying to sell Quicken. There's no buyer lined up. Intuit just desperately wants to get rid of Quicken, as it made clear in one of the strangest press releases I've seen recently.
Meanwhile, Intuit believes Quickbooks Online represents the future, and it will be using strong-arm tactics to convince you to move online and give up the desktop version of Quickbooks Pro. No need to panic – the traditional desktop version will still be around for years. If you know Intuit's business strategy, though, it will help you make sense of the developments in the products coming up.
There's a lesson here about the changes that are happening around you, creating a new cloud-based world more quickly than you realize. Today I'll give you the big picture and the information we have about the uncertain future of Quicken. In another article we'll look at what's happening to Quickbooks.
---
The big picture
If you have any lingering doubts about the importance of the shift away from traditional desktop computing to cloud services, Intuit's moves ought to put them to rest.
The market for traditional desktop software has almost completely collapsed. Sales are in freefall for almost all programs installed and run on Windows or Mac computers, and the companies making desktop software are frantically trying to turn their businesses around. Microsoft and Adobe, two of the most important players in the shrinking world of desktop software, are switching users to subscriptions as a way to get at least a regular stream of revenue from desktop software users, but both companies are also migrating their programs to mobile devices and adding web services as fast as possible. Line of business programs run from onsite company servers are falling behind as new cloud-based alternatives take their business. Makers of traditional Windows and Mac-based programs that don't have a cloud alternative are fading fast.
Think about what you do on a desktop computer or laptop. It's been many years since an important, innovative new program appeared for Windows or Mac. All of the programs you use have been in existence for a long time – decades, in some cases. All of the creative work is being done for mobile devices and cloud-based services running in a browser.
When tech companies reported their earnings recently, Amazon, Microsoft and Google topped profit estimates. In each case, the successful financial results were driven almost entirely by the companies' investments in developing huge platforms for cloud services.
Best example: in the second quarter of 2015, Amazon Web Services was only responsible for 8% of Amazon's revenue, but it delivered more than 50% of Amazon's profits for the quarter. In the third quarter, AWS revenue was up 81% over the previous year.
Other companies that have been slower to shift to the cloud – HP, IBM, EMC, Oracle – reported lackluster earnings or worse.
Here's an anecdote that stuck with me, told by a guest on a TWIT podcast. Contractors in Chicago are in high demand this year to do work in commercial office space. Why are they so busy? Companies are tearing out unneeded server rooms, with their specialized cabling and air conditioning systems, and converting them back to normal offices. Instead of running onsite servers, companies in all industries are switching over to hosted servers running in Amazon Web Services or to cloud-based services from other companies (whose servers also are probably run by AWS).
It's a lot easier to understand Intuit's moves if you accept that the future for traditional desktop software is bleak. The money is in the cloud.
---
Quicken goes on the auction block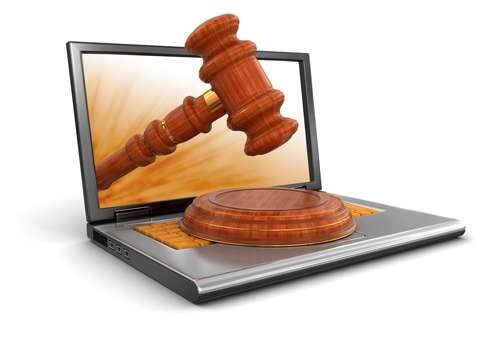 On August 20, Intuit announced that it intends to sell Quicken.
There was no warning. In short order, Intuit spun Quicken into a separate division, appointed an interim executive to head it, and put the entire division on the auction block.
Intuit doesn't have a buyer. Intuit is searching for "a new home and buyer who will share our mutual dedication to and love of the product." From an FAQ about the announcement: "We have not yet identified a buyer. We are seeking a buyer that recognizes the value of the brand, respects the customers and will invest in upgrading the product and support experience."
It's commonplace to see announcements of deals in progress. It's very strange to see a company identify a product with millions of users and put out a Craigslist ad for a buyer in the form of a press release. A translation of Intuit's announcement:
"FOR SALE: Computer program. Program is reasonably well maintained but showing its age. Motivated seller. Dedication to the future of the product is helpful but frankly, we can't wait to get rid of this thing. All bids will be considered."
The video statement by Intuit CEO Brad Smith accompanying the official company blog post is intended to be reassuring, but the message for Quicken users is unambiguous:
"Quicken started in the days of DOS and desktop computing. Its success helped us grow and led to new products like Quickbooks and Turbotax. And that's where Intuit's future lies – with a sharper focus on solving problems for small businesses, accountants, and taxpayers – increasingly, in the cloud. With that focus [on the cloud], Quicken and our customers using Quicken can't get our full attention."
There has been complete silence since the announcement. If deals are being negotiated, no word has leaked out. And if no potential buyers are knocking on the door, you have the personal assurance of Intuit's CEO that "Quicken can't get our full attention."
Quicken releases a new version of the software every year in October, like clockwork. This year, Quicken 2016 missed its release date. It might finally appear later in November, although there is still no official confirmation of the release date. Probably it will appear; a new version is a good way to generate some revenue, even if the new version has no important changes from the previous version.
There is literally no way to predict what will be on the market a year from now. If you're an optimist, you can believe that Intuit will find a well-funded steward to love the program and help it blossom. Hey, it's not impossible. As a cynic and a pessimist, I think it's more likely that Quicken will be sold to a low-rent consortium that will stuff the program full of advertising, spam the users, and try to suck a few dollars from Quicken before it dies an ignoble death.
What does Intuit say about the future of the program? "Quicken is not going away. We believe Quicken will prosper with the right organization." As long as that organization isn't Intuit.
I've been a Quicken user for more than fifteen years. I have no idea what to do now, except to wait and see.
Next: how Quickbooks is affected by Intuit's focus on the cloud.