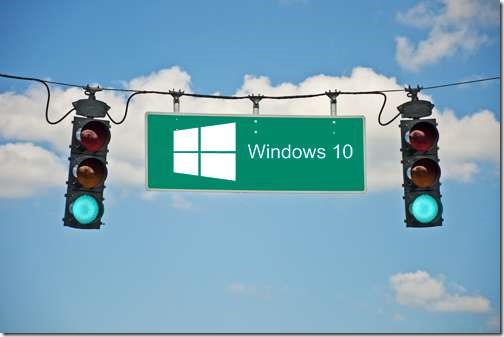 Microsoft has released its long-awaited major update for Windows 10. If you are going to upgrade, it's now safer to do that. The update contains four months of bug fixes, driver improvements, and updates to improve the upgrade experience. Windows 10 is now closer to what it was intended to be before Microsoft moved its release up several months for marketing reasons.
If you've been waiting for me to give you the green light, this is it. Read the rest of this article, then go ahead with the upgrade if you want Windows 10.
Expect the update to take 1-2 hours. Leave extra time in your schedule to get used to changes and to fix anything that isn't right.
Current Windows 10 users: there are no startling changes in Windows 10 after installing the update. The work has focused on fit and finish – consistent fonts and colors in menus, that sort of thing – plus under the hood improvements. There's a complete rundown of the changes in this article.
These are the core considerations before you upgrade:
  •  If you run a line-of-business program and the vendor does not support Windows 10, stop. Don't upgrade.
  •  If you're running Windows 8, upgrade to Windows 10. You'll like it.
  •  If you're running Windows 7 and your computer is more than four years old, don't upgrade to Windows 10. It's a lot of risk and little reward.
  •  Make sure you have a backup of your data before you upgrade.
After you upgrade, take a few minutes to follow the advice in this article – set Chrome or Internet Explorer as your default web browser, customize or replace the Start menu, and more.
Bruceb Consulting clients: if you want to be sure I'm available in case of problems, wait a few more days. I'm on jury duty this week and out of town early next week.
Good luck! Enjoy Windows 10!