Google posted an announcement a few days ago that Picasa will be closed down soon. Picasa is two things – a cloud service for storing photos online, and a desktop application for managing photos on your computer. Both of them will be shut down in the next few months. Google is committing all of its resources to Google Photos, the online photo service that duplicates much of what is in Picasa, and more importantly works perfectly on mobile devices, the focus of everyone's efforts these days.
Picasa has been ignored for several years, but I still have many loyal clients using the desktop program on their computers. If you're a Picasa loyalist, here are the answers you need.
What happens to online photos and web albums?
Google has already migrated all of your online photos and videos to Google Photos. Everything should be there when you log in with the same Google account that you used with Picasa.
Picasa also supports "web albums," which can include captions and other data that is separate from the actual photos. That might be lost. As of today, Google has not promised to bring that data over to Google Photos. On the other hand, you'll get all of the resources of Google Photos – basic editing, automatic tagging, auto-enhancing photos and videos, automatic stitching of panoramas, automatic creation of stories and collages, and more. Really, Google Photos is a wonder.
Google says it will "start rolling out these changes on May 1, 2016." At some point when you type in https://picasa.google.com, I expect you'll automatically be redirected to https://photos.google.com.
What happens to photos on your computer?
Stick with me here. This is a distinction that seems hard for many people.
Your pictures are in folders on your hard drive. Chances are they're in a folder named "Pictures" under your name in the Users folder.
Picasa shows you those pictures. That's all. It doesn't move them around. Your pictures aren't "in Picasa." It's just a viewer for looking through the photos right where they are. If Picasa stops working, your pictures will still be right there. There are lots of programs that will let you look through your photos. Even Windows File Explorer will let you look through your photos.
You don't have to stop using Picasa on your computer. It won't stop working. But it won't be available to download after March 15 – it won't be updated or supported and you won't be able to install it again on a new computer.
Take this as a sign. It's time to move on and choose something different.
What should you use on your computer to organize photos?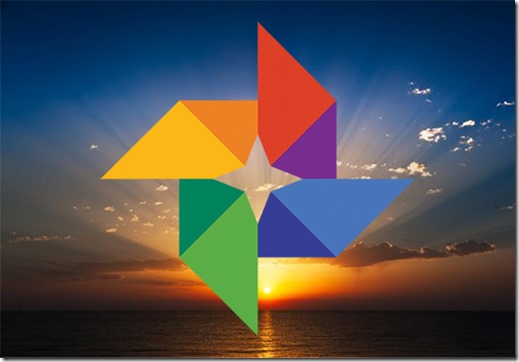 If you're over 40 or slightly compulsive,  you probably have a vague feeling that you need to clean up your photos. Admit it – you're planning to eliminate duplicates and delete the bad shots and maybe label where pictures were taken. Someday.
You're not alone. There are support groups to discuss your feelings. But you should know that nobody actually does that. It's like cleaning closets and New Years resolutions – nothing wrong with wanting to do something but don't fool yourself into thinking you'll actually carry through. You'll do what everyone else does – look at your most recent pictures and put a few of them on Facebook, maybe share a few with friends, then take more pictures the next day. Keep that in mind as your realistic goal when you're trying to decide what photo service meets your needs.
GOOGLE PHOTOS
That's why Google Photos is the best choice for many of you, even though it can be a wrenching transition if you've used other programs in the past.
Google Photos is unlike any of the more traditional photo organizers. There's no program to run on your computer; the only access on a computer is through the website. It has only the most basic editing controls for cropping, color, filters, etc. You can't rename files or change the sorting order. Down below, I'll say disparaging things below about the Windows 10 Photos app because it's missing those features.
Google Photos, though, has two things to set it ahead of other programs and services.
First, Google analyzes each photo and tags every single thing about the photo. It tags faces with startling accuracy. It tags locations from the metadata in the file, or from the picture itself if possible. (If you take a picture of the Eiffel Tower, Google will tag it even if the camera doesn't record the location in the metadata.) It tags every object in the photo.
You may not have your photos sorted into folders but Google makes it easy to search for a particular date or person or location. You can search for Yosemite. You can search for holidays. You can search for cats. We've never had anything like this ability to search through photos. It is magical. Here's my original article about Google Photos, and here's a followup about the privacy implications.
Second, Google Photos has a very capable mobile app that matches any other phone app for viewing photos. It has the same basic editing tools as the desktop program. You can do the same searches. It will automatically upload your photos to Google – and in my experience, its uploading is faster and more reliable than OneDrive or Dropbox.
I still use OneDrive as a backup for viewing and organizing photos but time after time lately I've been frustrated by inconsistent syncing and slow performance. Microsoft is doing some of the same photo analysis and tagging for OneDrive but search results appear slowly and are not as complete or as interesting as Google Photos.
If you have pictures on your computer that have not been uploaded to Google, install this desktop app. It will automatically sync your photos online. Then install the mobile app on your iPhone or Android phone and automatically upload your camera roll going forward.
WINDOWS 10 PHOTOS
Windows 10 comes with a built-in Photos app. It has improved since Windows 10 was first released but it's not very good. The Windows 10 Photos app makes a poor first impression because it unexpectedly gets set as your default for opening .JPG and other photo formats when your computer is upgraded to Windows 10, even if you were using something else before the upgrade. It has simple controls for doing basic editing and it does the minimum necessary to display thumbnails and full size images. But you'll look in vain for a way to search through photos, or rename a photo, or change the order in which they're displayed, or any one of a number of other basic functions.
WINDOWS PHOTO GALLERY
Windows Photo Gallery has been the best photo program for nonprofessionals since Microsoft introduced it almost ten years ago. It has the best combination of tools for organizing photos into folders or albums, importing photos from cameras and USB sticks, and doing basic editing.
Unfortunately, Microsoft has made it clear that Photo Gallery is a dead program walking. It hasn't been updated since 2012 and Paul Thurrott understands (probably from sources in the company) that Microsoft has no intention of upgrading or updating it.
I still use Photo Gallery and I install it routinely for clients. I recommend it but only if you understand that its time is limited. You can download Photo Gallery here. It will come along with Windows Movie Maker, a surprisingly good video editor except that it is also on death's door. Don't install the other "Essentials" programs, which are either defunct or dying.
This makes the third time that Microsoft has broken my heart with photo programs that have been abandoned. (Alas, poor Photodraw, discontinued in 2001, and Digital Image Pro, dropped in 2007.) I'm not going to invest more time learning to use a Microsoft photo program. In any case, I'd guess that Google will improve Google Photos faster than Microsoft will improve Windows 10 Photos.
If you're not using Google Photos, give it a try. More than almost anything else today, Google Photos makes me feel like we're living in a science fiction future.