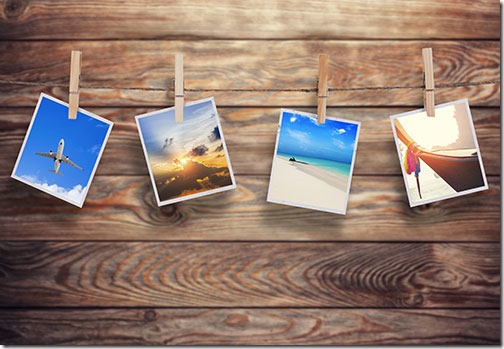 (Happy Thanksgiving! Next article will be Monday, November 28.)
Google continues to provide the best tools for non-professionals to work with photos. It has introduced a new app for scanning old photos, and it has improved the editing tools in its Google Photos app. Your skies will always be blue.
Google Photoscan is a new iOS and Android app to make great looking digital copies of paper photos. We've never had a good way to deal with our old photo albums and shoeboxes of unsorted photos: flatbed scanners are slow and finicky; sending photos away for scanning is expensive and feels risky; and taking pictures of photos always ends with crooked shots full of glare.
This is the first time there has been an easy way to digitize those old photos.
The Photoscan app turns on your phone camera. When you point at a photo, the app identifies the corners and edges and snaps a picture, then leads you through four more quick shots from different angles. It's always been difficult to take pictures of photos because of glare on the shiny paper. Taking multiple pictures from different angles gives the app the chance to find areas with no glare in each shot. The app then stitches the pictures together into a single image – straightened, cropped, with no glare, and with the high resolution that our phone cameras operate at now. It's not quite magic but with some patience you can get quite good results.
Here's Google's blog post introducing Google Photoscan.
Google Photos is Google's separate online service for storing, viewing, and sharing photos. When you upload your photos to Google, it indexes everything about them – date, location, faces, items in the photos, categories like "Christmas" or "birthday" – so you can search your photos as easily as doing a Google search for a website. It's an extraordinary service that requires just a Google account and an app on your phone. It's free, as long as you're willing to let Google store data that covers everything about your life.
Although it's not required, the Photoscan app will automatically upload scanned photos to Google Photos if you use it. Google then does its magic to make them searchable for faces and items in the photos, but not for dates or locations – Google has no way to get that information from the original photo.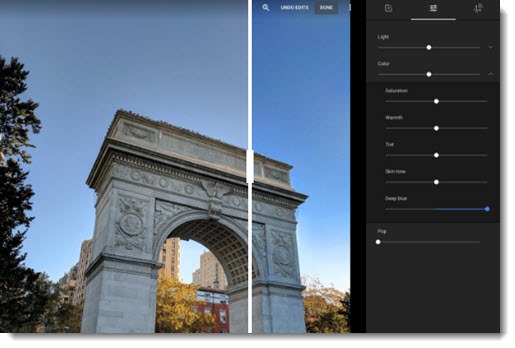 Google Photos can be used from the website or from iOS and Android apps on your phone. This week Google improved the editing tools for working with photos, making it less necessary to use a separate app like Snapseed for day to day chores – cropping and brightness and the like. Google Photos now has a new button for automatically enhancing photos, which claims to be based on really wonderful algorithms that do a better job than all the other Auto buttons. Clicking on the down arrows by Color and Light exposes new controls with more fine-grained control over saturation, exposure, highlights, shadows, and more.
But you can have the most fun with a slider named "Deep Blue." (It's under the "Color" slider – look at the above picture.) It only has one purpose: when your picture includes some blue sky, the slider makes the sky a deeper blue. That turns out to be a wonderful thing. Every picture was taken on a beautiful day. The water is deep blue in every lake and at every beach. There's an interesting philosophical discussion to have about reality versus a simulated memory that's better than the real thing, but I find myself seduced pretty quickly when I can make my pictures look pretty.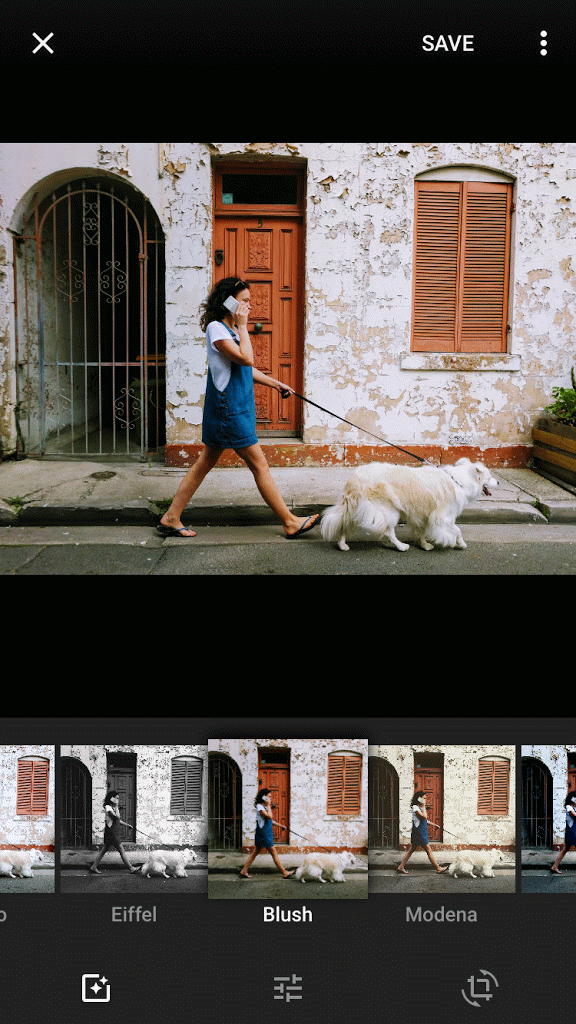 Google has also improved its filters, which work similarly to every other photo app to enhance certain colors or turn photos black and white or add some special effects. Google says its filters work better than Instagram filters because Google uses "machine intelligence." Filters are wasted on me, because I use "color blindness" and all the filters look pretty awful. Your mileage may vary.
Ready to get started? Install Google Photos on your phone, set to upload photos automatically. Install the Google Photos app on your computer to upload all the photos in your Pictures folder. Install Google Photoscan on your phone to digitize old photos. Use the phone app or the Google Photos website to view and edit your photos and share them. And most important, use Google Photos to search for photos and relive your memories in ways that have never been possible before.