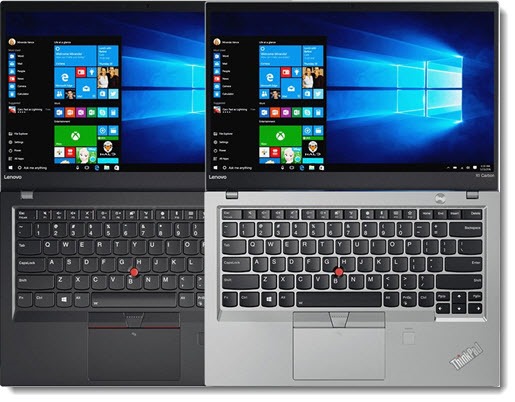 Previously: This Is The Year Of Premium Business Laptops – what to look for in a new laptop
These are some of the best looking new and upgraded laptops shown off at CES last week. They will be coming on the market during the first six months of 2017.
I'm not going to list all the individual prices and features – in part because articles with lists of specs are mind-numbingly dull, but mostly because I don't want to work hard enough to get the details right. They're all premium business laptops. All of them cost more than a thousand dollars, some of them much more. I'll call out some features that stand out but each of them has most of the characteristics described in the previous article – USB-C ports, extended battery life, the latest Intel processors, and the rest. Some of them are available now but most will be coming on the market over the next few months. You'll have to research specific features and availability dates.
They're all terrific. Any of them would be a good choice. Make your choice based on a whimsical personal preference, or based on superstition, or based on hours of research. You'll come out fine regardless of why you pick one or another.
Lenovo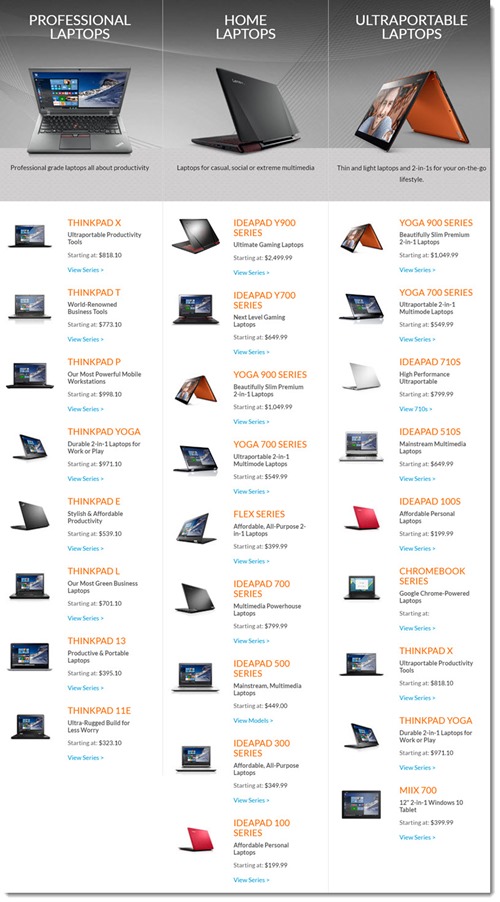 Lenovo makes over 4000 different models of laptops. No, no, that's just a cheap joke. There's no need to exaggerate. The reality is that Lenovo makes somewhere between "too many" and "good god" different models of laptops. Seriously, browse the Lenovo website and try to guess what the differences are between all the laptops. It must be some kind of odd marketing philosophy.
There are fine laptops in Lenovo's Ideapad and Yoga series but for now focus on the Thinkpads. Laptops in Lenovo's Thinkpad lineup get special attention. IBM built the Thinkpad reputation in the 90s as the undisputed best and most durable high quality business laptop. Lenovo has carefully carried on that tradition since it acquired the Thinkpad division in 2005.
Thinkpads have always had the best keyboards in the business, and have always featured TrackPoint, a red nub in the middle of the keyboard that can be used to move the mouse cursor. You don't need a TrackPoint pointing stick if you've never used one, and some people with Thinkpads don't use the TrackPoint. But for those of us who care, the lucky few, the TrackPoint is absolutely crucial. My laptop buying decision is driven in large part by the Thinkpad TrackPoint.
Lenovo has thoroughly revamped its Thinkpad lineup for 2017. The biggest news is what's missing: Lenovo has adopted Microsoft's Signature PC initiative and will ship all Thinkpads without any crapware or extra third-party software whatsoever. Like HP and Dell, Lenovo had already cut back on the crapware shipped with new PCs after some embarrassing security glitches in 2016, but the Signature PC program is very restrictive. You'll be getting the best Windows 10 experience possible.
Lenovo is also fully embracing USB-C/Thunderbolt and giving up the proprietary connector it has used up to now for its docking stations. That should mean more options going forward as other companies manufacture compatible docking stations.
Microsoft has also called on manufacturers to implement "precision touchpad" standards intended to make touchpads more reliable and have them support more gestures. Lenovo is the first major manufacturer to embrace the new standards, building them into all the new Thinkpads.
The Thinkpad X1 Carbon and Thinkpad X1 Yoga were already perfect. They're even perfecter in 2017. Mas perfecto. Perfectamundo. They're my favorites. Both fit a 14" screen (the perfect compromise size, to my eyes) in a smaller case by shrinking the bezels around the screen. Thinkpad X1 Carbon has a non-touch 1920×1080 display, Thinkpad X1 Yoga has a touchscreen display that is available in a variety of resolutions. The cover of the Thinkpad X1 Carbon folds back 180 degrees to lie flat, which might be useful in some very odd circumstances. The Thinkpad X1 Yoga cover folds back up to 360 degrees, so it can be stood as a tent for presentations or used as a large tablet.
The changes to them in 2017 are modest but helpful – improved trackpad, USB-C ports, Windows Hello authentication from both the webcam and the fingerprint reader, a promise of more than 15 hours of battery life, and more improvements around the edges, all in the same elegant carbon fiber cases and still ridiculously thin and light. No compromises. These are the laptops you want.
And I know you feel the excitement in the air – now it will be possible to get them in silver as well as black. Ooh, I'm all a-quiver. But I hear the clamor and I'm sorry to report – no rose-gold Thinkpads yet.
But that's not all! Lenovo is refreshing all of the Thinkpads with the latest processors, built-in Windows Hello devices, and various improvements. Here's an article with the rundown. That opens up more options for different screen sizes, weights and prices, while still getting Thinkpad quality. It's also a reminder that Lenovo makes too many laptops, because this means trying to choose among all these names: Thinkpad Yoga 370, Thinkpad L470 and L570, Thinkpad 13, Thinkpad X270, Thinkpad T series, and more. If you're impatient and rich, just get a Thinkpad X1 Yoga.
Dell

Dell's XPS 13 became a top premium business laptop when it was introduced in 2015 with a very thin bezel, giving it a distinctive borderless look called "Infinity Edge." The XPS 13 is being updated with the latest this and that. You know the drill by now, right? Crazy long battery life, USB-C/Thunderbolt ports, fingerprint scanner for the first time, latest processors, lots of memory and storage options, lots of screen options.
For the first time the XPS 13 is being joined by a new model, the "XPS 13 2-in-1," which folds over 360 degrees into tablet mode. Both models of XPS 13 are smaller and lighter than almost any other 13" laptop. These were the best laptops of 2016 in the eyes of many reviewers and they look even better in 2017.
The XPS 15 is one of the best choices for a premium laptop with a larger 15" screen. The 2017 model has significantly upgraded specs, especially the upgraded Nvidia graphics processor. The XPS 15 has the same Infinity Edge display, so the chassis is much smaller than other 15 inch laptops. In a way the XPS 15 is Dell's response to Apple's lackluster upgraded 15" MacBook Pro models, which are far more expensive. The Dell XPS 15 has better battery life and can be configured with better processors and more memory and storage than the MacBook Pros. Kind of an embarrassing comparison for Apple, to be honest.
The XPS 13 and XPS 15 stand out but Dell will be refreshing all of its business laptops and introducing new models in 2017. Example: the new Dell Latitude 5285 looks interesting, a 12" 2-in-1 convertible that has all the latest and greatest stuff in a package that weighs less than two pounds.
HP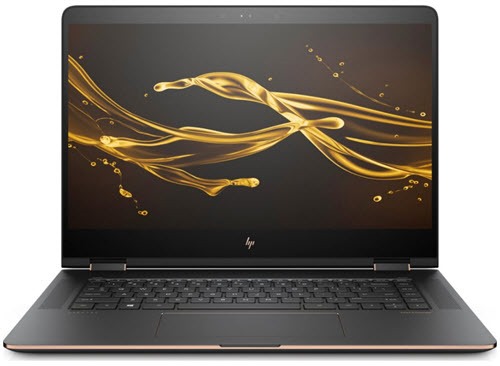 In 2016 HP stole reviewers' hearts with the 13" HP Spectre X360. It continues to be one of the most impressive laptops on the market, and it is being refreshed in 2017 with the latest processors and optional ultra-high resolution display.
The big news is the introduction of an HP Spectre X360 with a 15.6" screen, a worthy competitor for the Dell XPS 15. The new 15.6" Hp Spectre X360 also features nearly invisible bezels on the sides, giving it that striking edge-to-edge appearance. It is only available with an ultra-high resolution 4K display, but HP increased the size of the battery so it continues to have long battery life. It can be configured with beefy processors and Nvidia graphics and lots of memory. Naturally it also has a Windows Hello camera and USB-C ports and all the rest. Oh, and Bang & Olufsen speakers. Both the 13" and 15.6" HP Spectre X360 laptops look terrific.
HP also unveiled the EliteBook X360, a 13" convertible laptop aimed specifically at business users. HP calls it the "world's thinnest business convertible." The EliteBook X360 will have a 13" 4K display, a Windows Hello camera and fingerprint reader, and HP promises long battery life. Styling is similar to the Spectre laptops but the EliteBook will ship with security features mostly used by enterprises. The EliteBook won't be shipping for a while and pricing is not yet available.
A nice person at HP asked me to let you know that you can find HP's business laptops on this page. The EliteBook X360 will be listed there when it goes on sale. HP has more info about the upcoming EliteBook X360 on this page. The Spectre X360 is described by HP on this page; the refreshed Spectre X360 with the 7th generation Intel processors isn't on sale yet but you can get on the mailing list to be notified when it goes on sale. Shop carefully! All the names look alike.
The other manufacturers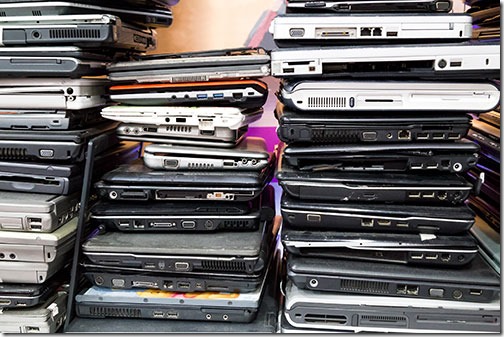 Asus is aiming at the business market with the AsusPro B9440, a 14" laptop weighing 2.3 pounds. Asus claims it is the world's lightest business laptop, squeaking in just under the 2.5 pound Thinkpad X1 Carbon. Fingerprint sensor, decent specs, plain but elegant styling, reasonable price. Asus also showed off the ZenBook 3 Deluxe UX490, which appears to be a different laptop that can be described with exactly the same words. I'm a bit confused about how to tell the difference, frankly. Maybe they're the same and Asus got confused.
The latest version of the Samsung Notebook 9 is a 15" thin and light laptop which has all the same features that I've already repeated ad nauseam. I don't really need to go through it again, do I?
LG showed off a new line of LG Gram laptops with 13" and 14" screens. They have more or less the same features as all the rest but stand out because they only weigh 2.1 pounds, which feels so feather light in the hand that it's hard to believe they're real laptops. There is even a 15" version that only weighs 2.4 pounds, which is just crazy. No word yet on pricing or availability. Perhaps LG has been in the laptop market for years but I've never heard of an LG laptop before. I think I want to see some real world testing and reliability reports before buying one of these.
You know what? There are more business laptops out there that also look great. This is just a sampling. You won't go far wrong with any new or refreshed business laptop in 2017. Use this selection as a starting point. Happy shopping!