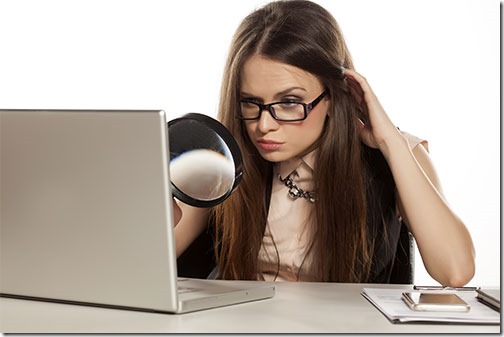 Microsoft will release the next major update for Windows 10 – version 1703, nicknamed "Creators Update" – starting April 11. There's something important that I want you to watch.
It's not anything new in Windows 10. Nothing important is updated or changed by the April version 1703 update. It's a collection of fit and finish improvements, nothing more. When Microsoft announced the nickname last fall, "Creators Update," it hinted there might be a number of new features aimed at artists, musicians, and creative professionals. That didn't turn out to be true.
Nope, what you should keep an eye on is the actual process of getting the update installed on a few hundred million machines worldwide. Microsoft's tattered reputation is on the line. If this update goes smoothly, no one will notice and Microsoft will have laid the groundwork for smoother updates in the future. But if this goes badly, it will contribute to the ongoing loss of trust in Microsoft and Windows computers.
When Microsoft released Windows 10, it pledged to release major updates twice a year. That's an ambitious agenda. Last summer people were already angry at Microsoft for its overly aggressive push to upgrade Windows 7 computers to Windows 10. The "Anniversary Update" that started rolling out in August 2016 was the first experience most people had with a major Windows 10 update. It was a disaster.
Last summer's Anniversary Update to version 1607 was supposed to roll out quickly and painlessly, and Microsoft confidently released it to a large group of computers. That first batch went so badly – crashed computers, dead devices, painful delays to install the update at inconvenient times – that Microsoft dramatically slowed the rollout as it searched out bugs and incompatibilities. It took almost four months before most computers had received the version 1607 update. Among other things, that meant there was literally no way to predict when a computer would be forced through an hour-long update process. Most of my clients had long forgotten my articles about the Anniversary Update when it finally arrived on their computers.
Like the fall update, the April version 1703 update will effectively install a brand new version of Windows 10 and migrate your programs and settings to it. You have no reason to know or care that it is any different than other monthly updates – but it is quite different under the hood, and there are many chances for errors. Microsoft is already looking pretty hapless after a series of failures in the last few years – among others, the Windows 8 debacle, the failed attempt to break into the phone market, and the current failure to generate interest in developing Windows 10 apps on the UWP platform.
If you see reports of more chaos surrounding the April rollout, or if your experience is miserable, that's bad news for Microsoft. It will be one more thing that might drive Chromebook sales as people look for cheaper Windows alternatives, or drive sales of iPod Pro for business people looking for alternatives to Windows.
Ironically, one of the new features in the April version 1703 update will only take effect after the update is installed. It's a streamlined process for installing updates in the future (smaller downloads and possibly faster installs), plus better notifications before the system restarts so you're less likely to be interrupted. That may improve updates in the future, if you can survive this one.
The other features are not terribly important. This article discusses the highlights, if you're curious. Some improved privacy dialogs, enhancements to the Edge browser (but not nearly enough to make you want to use it, oh, dearie, no), a few new features for gamers, and some under the hood work preparing for augmented reality headsets, which may or may not ever become something that matters. With luck, the update will bring continued improvements in compatibility and stability under the hood, even if the changes we see are underwhelming. That's really what we want.
But first, we have to install the update. Be prepared. At some point after April 11, you'll get an upgrade that might take an hour or longer to install. Keep an eye out for reports about whether the upgrade is going smoothly. Microsoft has a lot riding on making this update something you don't notice.