Here's a tip for business Office 365 users that I wish I'd known about sooner. Early this year, Microsoft significantly improved the experience of sharing Outlook calendars. The secret is to share your calendar in webmail instead of doing it from the Outlook desktop program.
Office 365 webmail (aka Outlook Web Access, OWA, "Outlook on the web," and too many other names) can be viewed at https://mail.office365.com. Click on the grid in the upper left to switch to your calendar.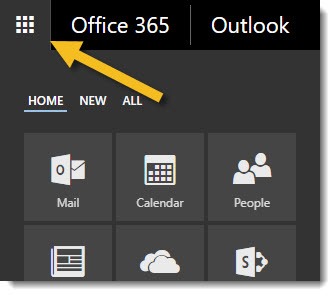 Then click the "Share" button at the top, shown in the top screen shot. A panel will slide out from the right that is clear and easy to understand. It shows all the people in your company who can see your calendar, with a dropdown list of how much is shared with them. In small businesses that usually means sharing "all details" so others can see your calendar entries instead of seeing only brusque "Busy" notices.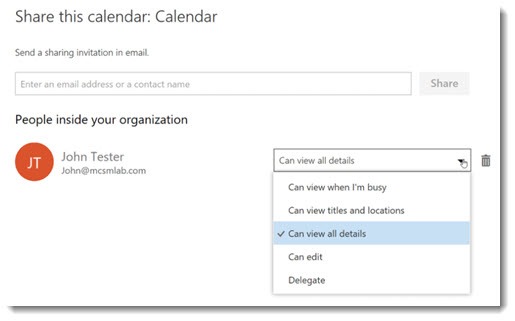 You can change permissions with a click. You can remove anyone who should no longer see your calendar by clicking on the trash can. You can share your calendar by putting in an email address or name, choosing their permission level, and clicking "Share." They'll get an email and your calendar will automatically open up for them in Outlook or webmail when they accept.
It's easy and elegant! Of course you can share your calendar from the Outlook desktop program but the interface has not been updated for decades and it looks quite stodgy and difficult by comparison. If you click "Calendar Permissions" in Outlook 2016, you'll see the same window that has been used for many versions of the Office programs, looking something like this: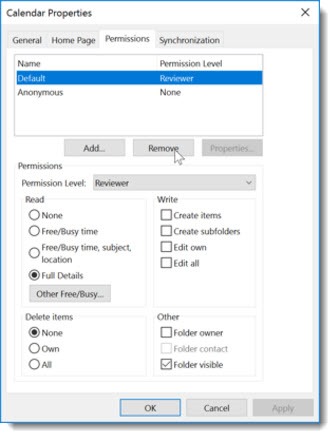 It's functional but only barely so for most people. The improved experience in webmail is like a breath of fresh air.