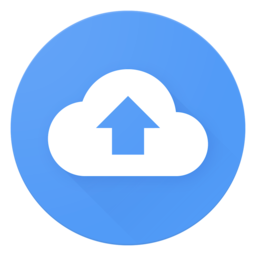 Google is changing the programs that Windows and Mac computers use to store photos and files online. You're not required to do anything right away but some of you will be prompted to update to a new program in the next few months. Let's see if we can unravel some of the details of Google Backup and Sync, and Drive File Stream.
---
What are Google's services for storing files online?
Google has two services for storing files online.
Google Drive can be used to store almost any kind of file online, similar to Dropbox and OneDrive. Like those services, the files can be synced to computers and shared with others. Files created in Google's office suite – Google Docs, Sheets, and Slides – are stored in Google Drive. It's a key component of G Suite, Google's package of enterprise services.
Google Photos provides storage space for photos online. Storage space is free and unlimited if Google is allowed to reduce the resolution of each photo slightly; you can also choose to store photos in their original resolution but you might have to buy additional storage space. The photos are indexed and can be viewed, edited and shared from the Google Photos website or mobile apps.
---
What apps are used now with those services on Windows & Mac computers?
The Google Drive app for Windows & Mac computers is similar to Dropbox and OneDrive. It syncs files in a special folder on your computer with the files stored in Google Drive.
The Google Photos Desktop Uploader is a separate app that uploads all the photos from Pictures folders on your computer to Google Photos, then monitors the folders and uploads new photos going forward.
---
What are the replacement apps for computers?
Most individuals and small businesses will upgrade to Google Backup and Sync. It takes over the functions of Google Drive and the Google Photos Desktop Uploader, and adds some interesting new backup options.
Businesses using Google's G Suite services will have the option to use Drive File Stream, which overlaps some (but not all) of the features of Google Backup and Sync, and then adds an important extra feature. More about that below.
If you like charts with lists and columns and check marks, Google has a chart here comparing the features of each new app.
There are no changes (yet) to Google's apps on phones and mobile devices.
---
Google Backup and Sync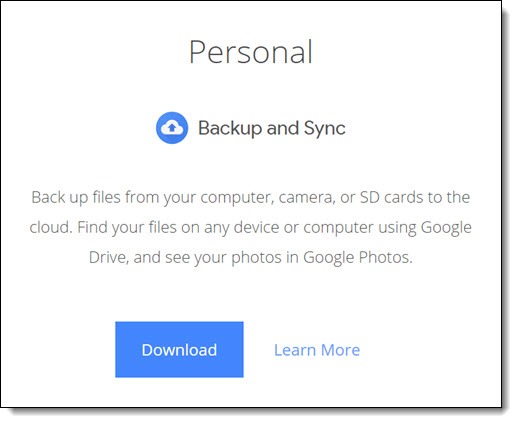 Google Backup and Sync does three things.
(1) It syncs the files in Google Drive to your computer. It is a complete replacement for the Google Drive app.
(2) It backs up the pictures in your Pictures folders to Google Photos. It is a complete replacement for the Google Photos Desktop Uploader.
(3) It backs up any folders on your computer to Google Drive. This is new.
Google has designed the app in its typical minimalist style. You can easily mark as many folders on your hard drive as you like to be backed up automatically online. It's an easy way to get an online backup that might be good enough for you without paying for a true online backup program like Carbonite or Bruceb Cloud Backup. There are, however, a few things to keep in mind.
•  Don't try to back up everything on the computer. You can't restore your entire computer and you can't restore programs. This will work best for documents, photos, music and videos, plus data files for programs that can be backed up without too much fuss like Quicken and Quickbooks.
•  Google only gives you 15Gb of storage space for free. If you're backing up all your photos at full resolution, or adding music or videos, you will quickly begin paying Google $1.99/month for 100Gb of space, or $9.99/month for 1Tb of space.
•  This is quick and easy. It probably does not have at least some features that are common with true backup programs – for example, the ability to go back through multiple prior versions of a file.
•  It remains to be seen what the experience is like of restoring files. Can you restore entire folders in a single operation to a different location on the hard drive? Does this help when ransomware has scrambled your files?
•  This backup cannot be used to sync random folders to different computers. Only the folders in the special Google Drive folder are synced to multiple devices.
---
Google Drive File Stream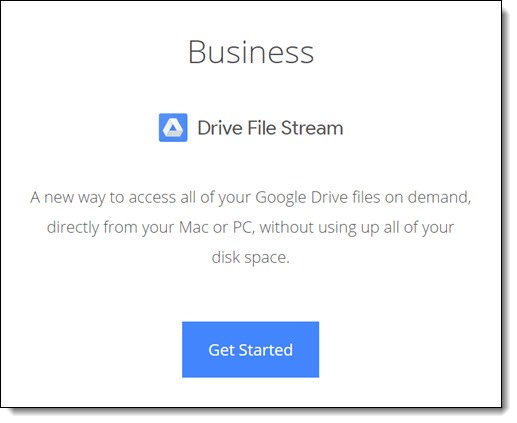 Regular readers will know that I think we're in the middle of a major transition in how we access files that are stored online. In our new world, we will not have files synced to our computer. The only copy of our files will be in the cloud. But we will be able to browse through them on our computer in File Explorer exactly as we do now. We'll click on a file, it will open from online. We'll save a file, it will be saved online. It will be exactly the same experience that businesses have today with files stored on a server.
Box made that available first with Box Drive, a new app that replaces Box Sync. Dropbox is testing Dropbox Smart Sync as a replacement for its normal sync app, so far only for business users. Microsoft will offer OneDrive Files-On-Demand for everyone later this year in the next major Windows 10 update.
Later this month Google will release Drive File Stream, which does the same thing. Files stored in Google Drive will be listed in File Explorer, but they won't actually be synced to the hard drive. You'll be able to work with them as if they're stored locally but everything will be happening in the cloud. (It will be possible to sync folders on demand if needed to work offline.)
Drive File Stream makes sense for anyone with a large number of online files. Syncing files with any of these services – Dropbox, Box, OneDrive, Google Drive – can be slow, is frequently buggy, and uses hard drive space inefficiently. For some reason, though, Google seems rather insistent that Drive File Stream is aimed only at its business G Suite customers. It's not clear whether it will be available for individuals. The two apps are complementary – it's easy to imagine wanting to use Drive File Stream to access company files without syncing, but also to use Google Backup and Sync to back up photos and other folders on a computer. Right now I can't tell if they can both run side by side, and I'm seeing conflicting information in articles about the apps.
You don't need to do anything right away. You'll be prompted to upgrade if you're running one of the older apps. I installed Google Backup and Sync a few days ago and was surprised that it did not automatically remove Google Photos Desktop Uploader – I had to uninstall it manually. Perhaps we'll have some cleanup work to do when the upgrades start. For now, if you're using Google Drive or Google Photos, remember the names of the new apps – Google Backup and Sync, and Drive File Stream. You'll be seeing more of them in the next few months.