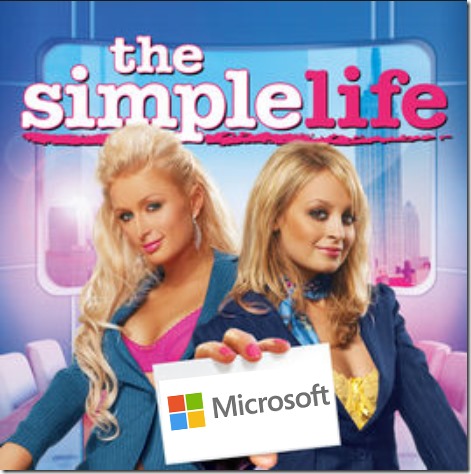 My new computer is simple and has relatively few confusing bits.
My new computer runs Windows and primarily relies on Microsoft services.
Those two sentences are not normally uttered together! Microsoft's mish-mash of dueling and overlapping personal and business accounts is anything but simple. I continue to have conversations every day with people who are confused by Microsoft services. To achieve simplicity, I've had to navigate carefully to choose what to include and what to ignore.
My situation may not be the same as yours, but perhaps this will give you some ideas about how to make your own way through the Microsoft maze.
Overlapping Microsoft accounts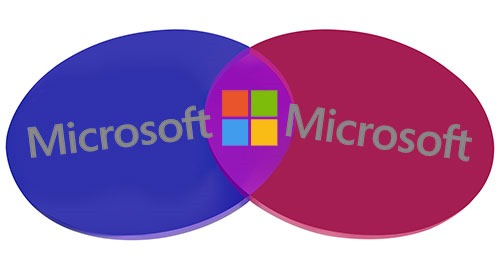 Microsoft has two divisions that are completely separate from each other, with separate logins and separate services. It causes confusion that hits small businesses particularly hard.
There is a "personal" division. You're encouraged to log into a Windows PC with a "personal" Microsoft account. You can use your personal Microsoft account to buy licenses to run the Office programs and store files in OneDrive.
There is a separate "work or school" division for business accounts. Businesses buy licenses to run the Office programs and set up Office 365 mailboxes with the "work or school" accounts.
It's probably easy to keep those two accounts separate in your mind if you work at Evil Monopoly, Inc. with 100,000 other employees. You have a work email address for work (and maybe a work laptop); you have an Outlook.com or Gmail address for your personal life. You don't mix your work and personal files or calendars.
If you're in a small business, your work and personal lives are more likely to be intertwined and the differences between the two Microsoft accounts are completely unintuitive. You might even use your work email address to log into both Microsoft divisions, probably without any clear understanding of what's going on because it's all Microsoft, right?
Like many people in small businesses, I have a business email address run by Office 365 – Microsoft's "work or school" account. I use that address for everything. I control the Office 365 account for bruceb.com. I'll have it forever.
What I describe below is for anyone with a business Office 365 email address, and makes most sense if you are the owner of the business or confident that you'll be with the company for a long time. That becomes the secret of simplicity.
How to live the simple life
The secret is that it's possible to use a business Office 365 account exclusively on a new computer, and completely jettison all connections to a "personal" Microsoft account. There is no uncertainty about what service is handling some task or another; everything is handled by the business account.
This is about setup of a home computer or laptop, or a desktop computer in a business with no server. If your business has a domain run by an onsite server, some details below are different, but the concept is the same.
Here are some details of how I set up my new PC, with technical notes to show you what's going on behind the scenes.
• Get Windows 10 Pro
This is only possible with Windows 10 Pro. Windows 10 Home doesn't offer the first setup option.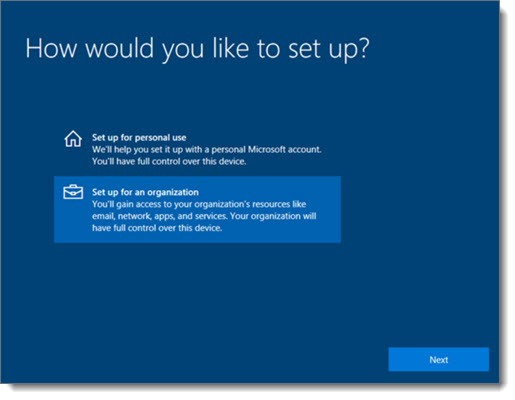 • When Windows asks if you want to set up the computer for personal use or for an organization, choose Organization.
This is a crucial step. The computer is being joined to a domain, just like a business computer in an office with an onsite server, but it's a domain in Microsoft's Azure Active Directory. The Office 365 dashboard gives the company similar control over the computer as it would have with an onsite server – security settings, for example. If you're fired from the company, the administrator could change your password and lock you out of the computer.
It's possible to join the computer to Azure Active Directory later, after it's otherwise set up, but that involves some technical bits that make it a bit more complicated.
• Sign into the computer with your Office 365 email address and password.
This is the first reward. Logging into the computer is tied into the Office 365 account. There's no separate local account or personal Microsoft account with a different password.
• Use a business Office 365 license to install the Office programs.
One of the pain points with Microsoft is the way it handles licenses for Office. Word or Excel pop up notices about license problems periodically for no particular reason. It's very frustrating if you're not sure what account was used for the license. If the same Microsoft business account is used for everything, it avoids some of the uncertainty at times like that.
• Set up Outlook with the business Office 365 email address.
No harm in setting up more than one email address in Outlook, but set up the work Office 365 address first. (Pro tip for simple living: I have one and only one business email address. I have one and only one Outlook.com Microsoft personal email address, which I don't use for mail, and I have one and only one Gmail address, which I don't set up in Outlook because Outlook hates Gmail addresses.)
• Set up OneDrive for Business only.
Do not set up the personal version of OneDrive with a personal Microsoft account. This is another crucial step. OneDrive for Business is now smooth and stable and recommended, as long as it is not confused with the personal OneDrive. If you're not a Microsoft engineer, then it will drive you bugfuck crazy to have dueling cloud icons in the lower right corner of the desktop.
• Redirect user folders (Desktop/Documents/Pictures) to OneDrive for Business.
Here are the details about how to do this. It's an important part of simplifying your life. You don't have to divide your files between Documents and OneDrive and hunt for them in the left column of File Explorer. All your files are in the same place. More advantages detailed below.
I had to do some cleanup to get all my files into OneDrive for Business, moving them out of Dropbox and out of my personal OneDrive account. I also had a dozen or more OneNote notebooks in the personal OneDrive. Moving those notebooks was a tedious technical exercise, not for the faint-hearted.
• Avoid anything that asks for a personal Microsoft account.
The bad news is, you will more or less not be able to install apps from the Microsoft Store. It is insistent that you use a personal Microsoft account. Some apps can be installed without logging in, but I've actually had the personal MS account login screen continue to pop up and cover up the fact that an app was already being installed.
The good news is, almost no one installs anything from the Microsoft Store. It's kind of a wasteland. I don't miss it.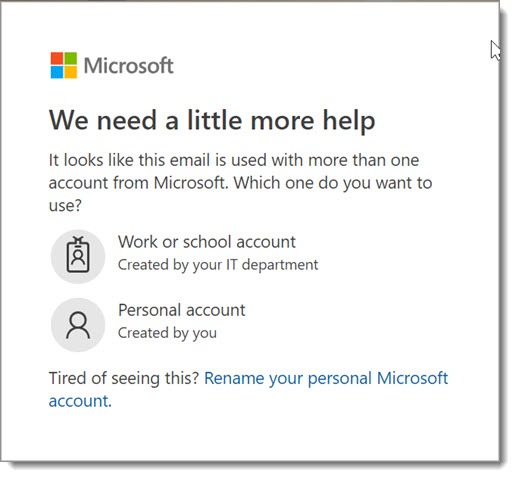 • If the login for your personal Microsoft account is your business email address, change it to another email address to avoid any confusion.
You don't ever want to see the window that says, "It looks like this email is used with more than one account from Microsoft." There are instructions here about how to rename the personal account so it uses a different email address.
Welcome to simplicity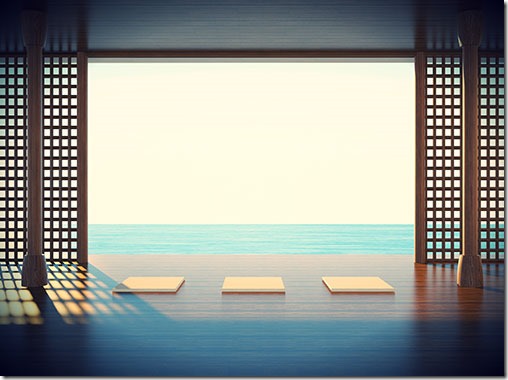 What's the point?
• There's no more ambiguity or confusion.
Everything is tied to the business account. Anything that appears to require a personal account is discarded without a second thought.
• There's no need to pay for Dropbox.
The business Office 365 subscription includes 1Tb of file storage in OneDrive for Business.
Dropbox is expensive. I've counseled many people to bite the bullet and pay Dropbox simply to avoid the confusion of Microsoft's overlapping OneDrive services, but that's not necessary if you can commit to one of the OneDrives and ignore the other.
Even better: OneDrive for Business has built-in support for the Files On Demand feature that allows you to store large numbers of files online and browse through them in File Explorer without using any hard drive space. In fact it turns that feature on by default on new computers, so you may not even notice that you're using it. I've been paying for an even more expensive Dropbox Professional plan to get that feature ("Smart Sync") but now that isn't necessary, saving me $199/year.
• Files are automatically saved when I work in Word and Excel.
I wrote about this recently – when you open a file stored in OneDrive in Word, Excel or Powerpoint, work is automatically and continuously saved.
• I don't have to run a backup program.
This is kind of weird but I realized there's nothing on the computer that has to be backed up. Everything is in the cloud. The mailbox and all my files are in the cloud. I don't have anything in my music or videos folders, Chrome is syncing all my bookmarks, LastPass is syncing all my passwords and confidential data, and well, that's all there is. If the computer dies tonight, I'd have to reinstall programs but I wouldn't lose anything.
Theoretically there are a few other settings that can sync from one computer to another, in addition to mail and files. As near as I can tell, business Office 365 accounts don't do that until the business is also using other enterprise-level Microsoft services. The device syncing from Microsoft isn't very important; I recently wrote about how little you'd miss it if you didn't sign in with a personal Microsoft account.
Things are going smoothly so far. It's possible to achieve much of the same result with a personal Microsoft account and an Office 365 Home license, if you don't have any connection to Microsoft's business division. Choose carefully and perhaps you can live the simple life . . . with Microsoft.