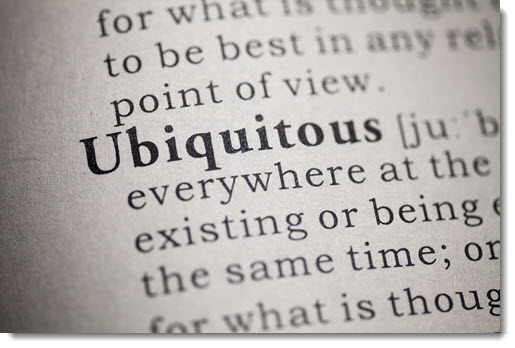 (Sonoma County fires: we have evacuated to a safe place and our house is not threatened. All of our thoughts and best wishes go out to those in danger or suffering losses.)
---
Hey Google . . .
What time is my flight today?
How long will it take to drive to Oakland Airport? Send directions to my phone. (I don't need the directions, but Google Maps in the car will warn me about traffic tie-ups and suggest alternate routes without prompting.)
What's the weather in Lihue?
Restaurants in Hanalei – ah, that one. Right-click in Chrome on the PC to send the phone number to my Android phone and dial it.
Show my photos of Kalalau Trail.
Play This Life by Vampire Weekend in the kitchen.
Turn off the lights in the living room. Set the temperature to 72 degrees. Lock the front door.
Pulling out a phone, speaking out loud anywhere in the house, sitting at a desktop PC, looking at a watch, popping open the iPad, jabbing at the screen in the car, switching from one device to another without thinking about it.
Ambient computing AKA ubiquitous computing – the next buzzwords you need to know. Almost everything happening in consumer technology makes more sense if you see the big picture.
For ten years, we made a conscious decision to use technology by the act of sitting down at a personal computer. We disconnected from technology when we stood up.
When Apple introduced the iPhone in 2007, we began by treating our phone the same way. We used our phones more frequently and easily than PCs, but still – our interaction with technology started when we pulled out our phone and ended when it went back in our pocket.
Ambient computing is the term for technology that is interwoven into our world, the collection of devices and services that surround us to help our everyday lives. We don't make a conscious decision to "use" technology. Instead, we choose to do something that feels natural and familiar, and it is accomplished using technology without any need for us to actively choose it.
Earlier this month, Rick Osterloh, Google's head of hardware, described Google's vision of ambient computing: "Helpful computing can be all around you — ambient computing. Your devices work together with services and AI, so help is anywhere you want it, and it's fluid. The technology just fades into the background when you don't need it. So the devices aren't the center of the system, you are. That's our vision for ambient computing."
Your initial reaction to the list of new devices that we'll talk about below will be skepticism. Sure, some geeks will wander around their homes yelling Alexa! and Hey, Google!, but not you, you're not seduced by all these new techno-gadgets, right?
We only think of something as "technology" until we get used to it. Once it becomes familiar, it's just a tool for getting something done. Today, technology is built into more and more devices, becoming invisible and yet always on and always around you.
When you walk up to the grocery store, the door opens without touching anything. But, but, you sputter, that's not technology, that's just, just . . . well, okay, that's, like, radar or something, and when it was new, people marveled and stood in front of doors waving their arms to make the door open and shut, and some people were scared of them and swore they would never use the devil doors, but that's different, that's just the way things work, humph!
Sure, you've started pulling your phone out at the airport to get past security instead of printing out a boarding pass, but that's just a sensible way to avoid a line, nothing to do with technology.
Depositing checks with the Wells Fargo app on your phone instead of going to the branch – well, yeah, that was pretty easy to get used to. Or maybe you haven't crossed that line and you don't trust it because it's newfangled. Until it's not.
Tap your phone to pay for a latte. Rent a car and get the text message about where your car is parked and drive out by showing your ID at the exit. Check into a hotel room from the hotel chain's app and use your phone as the key to open the door. These are miracles. Quickly they will become as natural as walking up to the grocery store door with confidence that it will open.
Ambient computing – a world filled with devices responding to us, reacting to us, helping us – is arriving stealthily as evolutions of things that are already familiar.
We'll begin to do familiar things on new devices, not just on our phones and computers, using a variety of interactions: speech, gestures, tapping, typing. Maybe it will be an Amazon Echo in the kitchen, or the Xmas gift of a Google Nest Hub that shows pictures of your family, or an Apple Watch that you can use to check text messages on the sly during class.
Helpful things will happen automatically without any prompting from us at all, based on our behavior or where we are or what is nearby. The best of them won't call attention to themselves; we'll be impressed by a cool album created by Google Photos, say, without recoiling at the creepiness of it.
Three companies – Google, Amazon, and Apple – are seeking to infiltrate more corners of your life, with more devices and more services. Perhaps you'll buy them with enthusiasm or out of curiosity. Maybe they'll sneak into your home literally for free; right now, for example, Spotify Premium subscribers can get a Google Home Mini for free by asking for it. Many of the new home devices will be irresistibly cheap. Google Assistant or Alexa may be built into things that you would have bought anyway, like the Google Assistant button on the latest Bose QuietComfort 35 noise-canceling headphones.
Google wants Google Assistant to be an essential helper and always available without having to think about how to invoke it – a squeeze of your Pixel phone, a spoken command anywhere in the house, or a tap on an iPhone screen – with a consistent experience no matter how you start.
Amazon announced 15 new products last month that you can use to chat with Alexa, including eyeglass frames, a ring, and an oven.
Apple has turned its focus to services that are available on multiple devices – Apple Arcade (games), Apple News (news and magazines), Apple TV (new shows plus repackaged content), Apple Music, Apple Pay, and many more.
We'll talk more about some of the new devices and services, and the different incentives and strategies for those companies, in the next article. For now, remember this history lesson from NPR:
"Every new automatic device that enters our lives, from automatic doors to escalators, has had to face this awkward moment where people are skeptical and maybe scared."
We already live in a world of ambient computing. Technology is like the dishwashing liquid in the old Palmolive commercials: You're already soaking in it.