I'm going to give you a difficult assignment. I want you to install Google Lens on your phone. That's the easy part. Then I want you to remember to use it until it becomes second nature. You're flinching, right? We're maxed out on technology and it's tempting to use what you already know and not worry about the latest and greatest thing. Stick with me. Google Lens might be worth it.
When you look at something and it would be helpful to know something about it, Google Lens will do a visual search, just like you use Google to search for websites, or use Amazon to search for something to buy. "Visual search"? Doesn't sound very exciting. I'll try to give you some examples below to bring it to life.
Google Lens is an app that you can install for free. This is the Google Lens logo: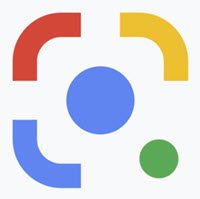 On an iPhone, install the Google app. When you launch the Google app on an iPhone, the Google Lens logo is on the right of the search bar.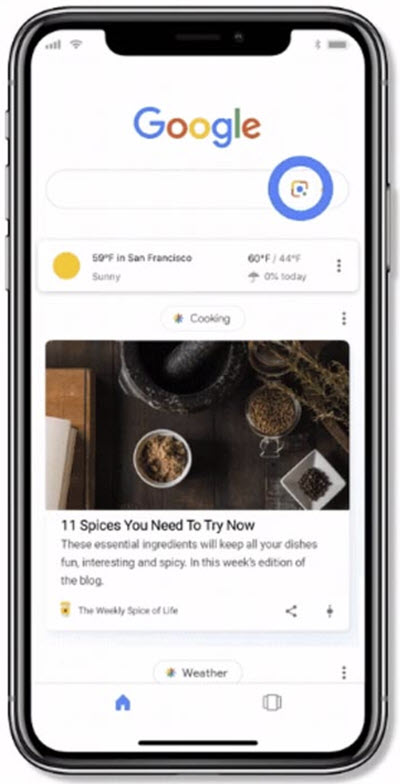 On an Android phone, install the separate Google Lens app and put it on your home screen where you can get to it quickly. Google wants Lens to be easily accessible – you can also launch it on an Android phone from Google Camera (on the "More" menu), and perhaps from Google Assistant.
Google Lens uses your phone's camera to examine something in front of you, and then give you information that is useful to you.
Here's an example: I always felt a bit stupid when I saw a QR code because I had no idea what to do with it. If you point Google Lens at a QR code, it will read the code and do whatever the code calls for.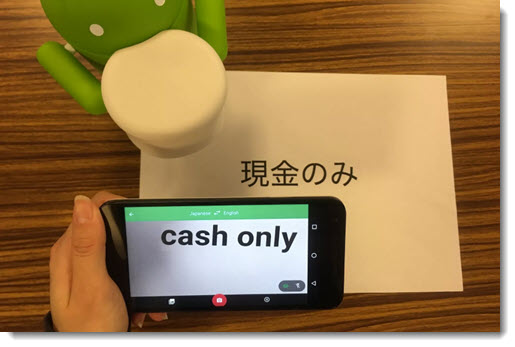 If you point at something in a foreign language, Google Lens will translate it and overlay the translation over the original. Instantaneous translations of anything! Think about what that means for reading signs when you travel, or when you're studying a menu.
Point at buildings. If it's a theater, it will show you the movies playing, with showtimes and reviews. If it's a restaurant, you'll get menus, reviews, and a button to make reservations. If it's a landmark, you'll get all the info you'd expect from a Google search.
Point at plants and flowers. Lens will tell you what kind of plant it is and give you links for more info.
Point at clothing or purses or jewelry or furniture. Lens will tell you what an item is and show you where to buy it.
Point at a business card. Lens will scan the info and offer to save it in your contacts.
Point at the sticker on a router. Lens will read the wifi name and password and automatically join the network – no typing in long security codes.
Here are more suggestions from Google of things to try: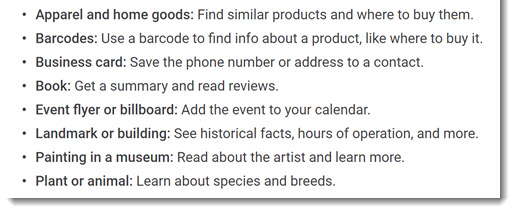 I think Google has finished updating Lens with the carousel at the bottom, shown in the below screenshot. By default (the middle magnifying glass button), Google Lens automatically tries to figure out what to show you. The other buttons: translate; display the text seen by the camera; shop for whatever you're pointing at; and help with dining – point at a dinner receipt and Lens will calculate the tip and help you split the check.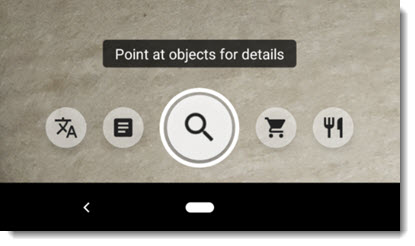 Google Lens was introduced a couple of years ago, and it was pretty good then. Since then, Google has poured resources into AI and deep machine learning to make Lens far better in almost every respect.
Seriously, this is wild stuff! A list only scratches the surface. If you remember to use it, you might whip your phone out for Lens searches just as readily as you do to look up the weather or a sports score.