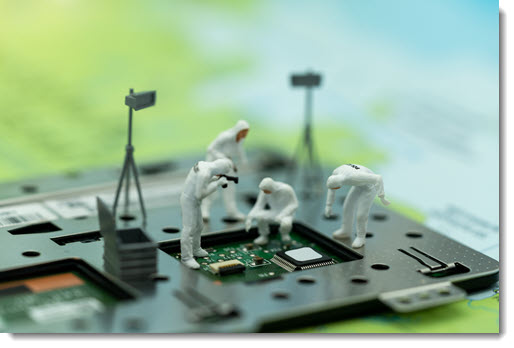 As we enter into the twentieth year third month of the global pandemic, technology news has slowed down as much as everything else. There aren't many things to tell you about! Here are a few bits of tech news that have caught my eye in the moments between bouts of weeping about the dismantling of our democracy – pandemic shortages, VR and Half-Life Alyx, the latest phones from Google and Apple, Comcast upgrades, and more.
---
Shortages
There are shortages of many things, of course, from toilet paper to condoms. (Due to production difficulties rather than increased demand, apparently, although won't it be fun to see the baby boom around Xmas?)
I should have seen this coming: when we stopped going to offices and Zoom took off, webcams sold out everywhere, especially the Logitech webcams that are considered the best office choice. They're still almost impossible to come by.
Meanwhile, laptops have been selling briskly and demand may outstrip supply in May, as the supply chain is disrupted in various places across Southeast Asia due to coronavirus lockdowns.
Virtual reality & Half-Life Alyx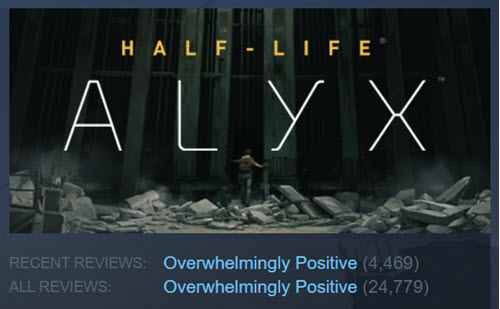 When Half-Life Alyx was announced in November as an upcoming VR-only game, VR headsets immediately sold out worldwide. In normal times, Oculus, Valve, and the other VR device manufacturers would have reacted by ramping up production, but supply chain issues caused by the pandemic quickly shut down those efforts. It has been almost impossible to buy a VR headset since the announcement, and the shortage continues to this day.
Half-Life Alyx was released on March 23. Half-Life Alyx is one of the best games I have ever played. Words cannot express. Reviewers and gamers have been virtually unanimous in their praise.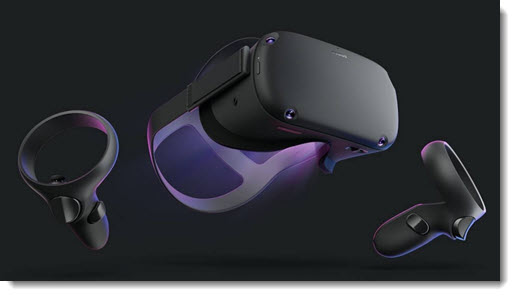 HLA will have a significant impact on gaming and VR in the long run, but the immediate effect has been flat, mostly because gamers can't buy VR headsets. Facebook reported a huge increase in non-advertising revenue in the first quarter of 2020, "driven largely by sales of Oculus products," but the product shortages kept sales below what they could have been and muted the word-of-mouth that would have taken VR to a whole new level.
In the last few weeks, Oculus Quest and Rift S headsets have occasionally turned up for sale directly from Oculus, or at Best Buy or other retailers. They sell out within a few hours as the word gets out. Try hanging out on https://www.reddit.com/r/oculus/ if you want to snag one. (Remember, you need a powerful gaming PC to play HLA.)
Google Pixel phones & earbuds, iPhone SE
I think the Google Pixel 4 and Pixel 4 XL are the best Android phones on the market. Google has been cutting their prices frequently; although the most recent sale has now ended, with a little patience, you will be able to find them starting at $499, $300 off the original price. The Pixel phones were always a bit of an uncomfortable fit at the top of the ultra-premium market, but they are excellent buys if you think of them as the best mid-range phones.
Google will soon introduce an even less expensive Pixel 4a phone, possibly within the next 2-3 weeks. It will likely be under $400, with many of the same features that make the Pixel 4 phones so special – great camera, Google Assistant integration, frequent security and feature upgrades, and more.
Not to be overlooked: Apple has made its own bid to dominate the mid-range phone market with the new iPhone SE, starting at $399. If you want an iPhone but your budget has been reshaped by the pandemic, the iPhone SE is a fantastic deal for the price.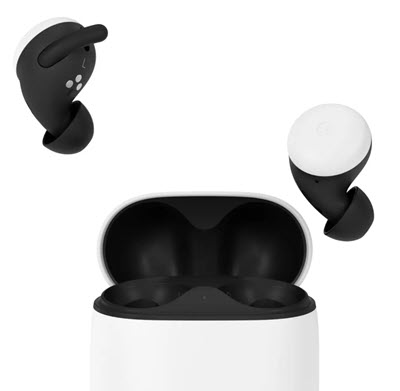 Google just released the first batch of Pixel Buds, wireless earbuds that work as well as Apple AirPods Pro, but without the dangling cigarette look. They pair instantly with Pixel phones, just as AirPods are best with iPhones, but they are just Bluetooth earbuds and can be used with any phone. I'm pretty picky about sound quality and these match up to the best earbuds I've tried in the last few years – plus they fit securely and they're more comfortable in my ears than most others. The controls are intuitive and the case is small and adorable. Reviewers agree they're pretty special.
Comcast upgrade
If you're a Comcast subscriber, don't forget to call them every three years to inquire about your plan. I have a Comcast Business account and forgot my own rule, so it had been five years since I checked in with them.
No hassle or negotiating required, all I had to was ask. I was offered a new plan for exactly the same price I've been paying for the last two years. Download speeds are literally five times faster – 600Mbps, up from 120Mbps. A technician arrived a couple of days later with a new modem/router, since the old one couldn't handle the increased speed. He also dropped off a nice APC Back-UPS backup battery and a failover device to switch the connection to cell service (either Verizon or AT&T, whichever signal is stronger) if the cable goes down – all included with the new plan.
Price increases are built into the new plan, of course – modest increases for the first two years, then a sharp jump in year four. That's why I have a tickler in my calendar reminding me to call Comcast during year three to renegotiate.
Hunker down, we may be sheltering for a long time. Wear a mask, stay well, and be careful out there!