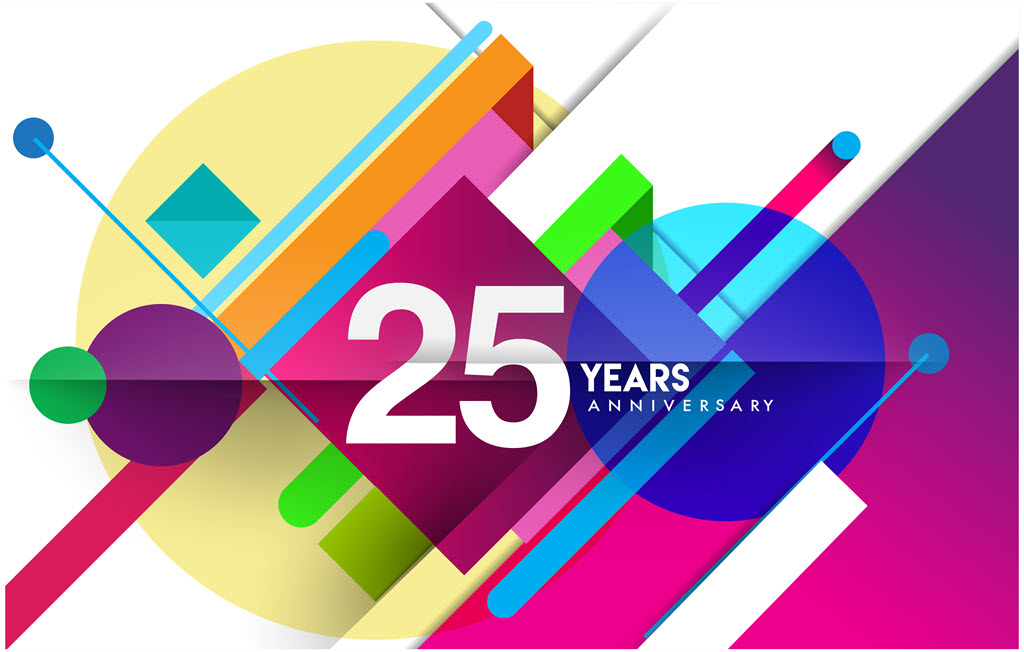 On September 11, 1997, I registered the domain name "bruceb.com."
Four days later Larry Page and Sergey Brin registered the name "Google.com."
I expect Google will congratulate itself on its anniversary later this week, like it did five years ago. Pfft. I know who the real pioneer was.
Domain names were an exotic novelty in 1997. Large corporations were still unsure about whether domain names were valuable. Short .COM names were still readily available for registration.
A friend was using an email address of his first name and initial, jimr@ something.com. It gave me the idea for bruceb.com. I sometimes wonder what happened to him. I guess I'll never know.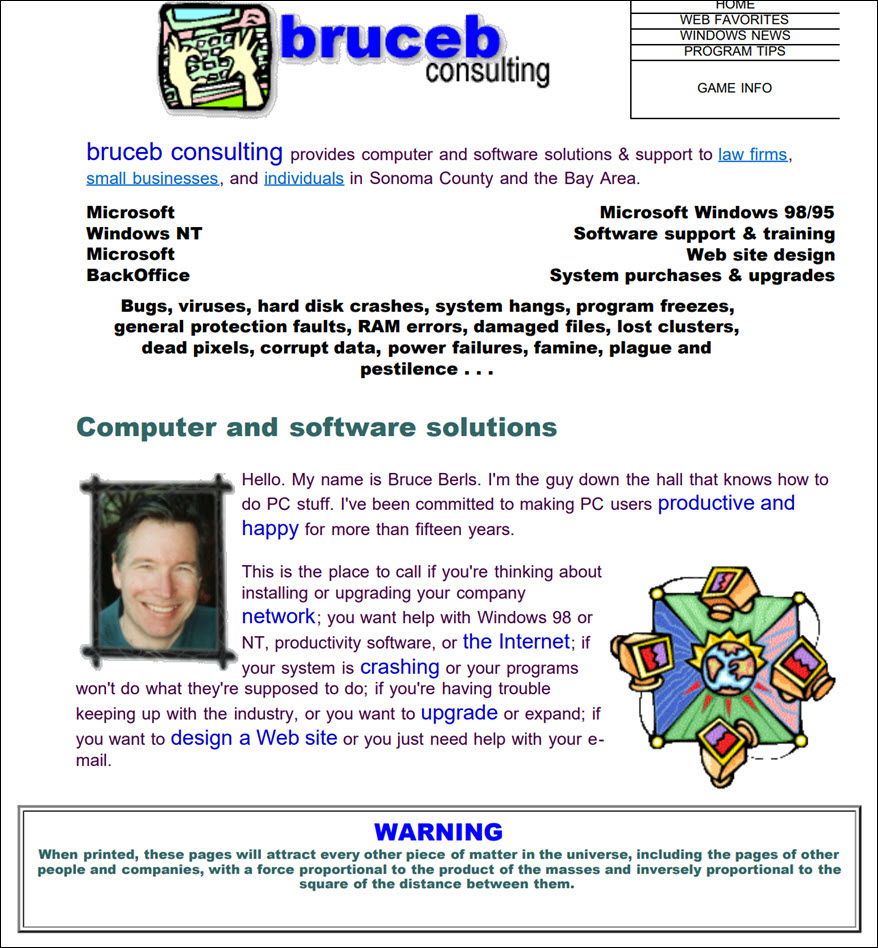 I created the first bruceb.com website using Microsoft FrontPage and HTML codes that I barely understood. It was ramshackle but so were most sites in those days.
I started Bruceb News almost immediately after I registered the domain name, with items about the imminent release of Internet Explorer 4.0 and about instant messaging, "a cool internet trick that is all the rage right now." (Here's an archived copy of early Bruceb News items.) The articles have become progressively more wordy and nerdy ever since.
Bruceb Favorites was one of my first projects, a page full of links to a few hundred obvious websites. I described it as "everyone's favorite home page" back in the first ten or fifteen years of the internet, when home pages were important. Most people have stopped using a home page but Bruceb Favorites is still a darned handy page to have in your bookmarks bar.
I carefully prepared for the 25th anniversary celebration by retiring from the IT consulting business a few months ago. After 15 years as a lawyer and 25 years as an IT consultant, I began Phase 3 with publication of Uncommon Scents, a science fiction novel written with long-time accomplice Jim Rowson. The book is not available yet at airport bookstores due to a catastrophic lack of interest, but you can read it online at www.arrgle.com and buy a copy at Amazon. (For everyone who has inquired, all I am allowed to say is that bidding has not yet begun for motion picture rights.)
Make a note of the name arrgle.com, by the way – proof that you can still register short .COM domain names if you choose something silly enough.
My career as an IT consultant and leader of the vast Bruceb Consulting global empire has just about ended, but Bruceb.com lives on. Visit frequently so it's not lonely. Thank you for 25 years of loyalty and support!