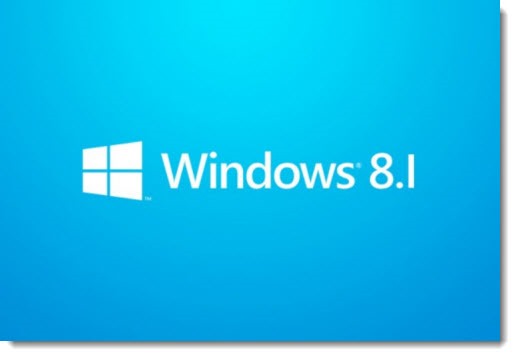 Previously: Windows 8: The View From 36,000 Feet
Today Microsoft is releasing a preview of the next version of Windows, an update named "Windows 8.1" that will be available in final form later this fall.
To understand where it fits, let's take a stroll down memory lane.
In 2007, Microsoft released Windows Vista, with a number of striking visual changes from Windows XP. There were many reasons that Vista failed in the market but one contributing factor was that many people were familiar with Windows XP and just didn't want to learn something new.
Less than three years later, Microsoft released Windows 7, which was similar to Vista in most ways, both visually and under the hood. There were, however, a myriad of small changes, all for the better, and many of the same people who complained about Vista were by then used to the new appearance of things.
The result was that Windows 7 was almost universally acclaimed as a great operating system and it became the new standard in businesses and homes worldwide.
When Windows 8 was released in 2012, it had striking visual changes from Windows 7, particularly the tiled Start screen that replaced the Start menu. There has been strong pushback from many people who don't want to learn something new.
Can you guess what the strategy is for Windows 8.1?
Windows 8.1 has a myriad of small changes from Windows 8, all for the better. It's only been a year but Microsoft hopes to repeat history by encouraging the perception that Windows 8.1 fixes the "problems" with Windows 8.
Many of the changes in Windows 8.1 are designed to soften the adjustment from Windows 7 and bring back some familiar landmarks. At the same time, Microsoft hopes that you have seen the new Start screen often enough that you are no longer frightened by it. The combination might be enough to convince businesses to begin adopting Windows 8 – and that's where the real sales figures are generated. It might work. Microsoft is aggressively pushing the improved business features in Windows 8.1 and Gartner analysts have written a report telling businesses to start deploying Windows 8.1.
Windows 8.1 will be a free upgrade for all Windows 8 users. There are upgrades for Windows 8 and Windows RT, as well as significant upgrades for all versions of Windows Server. An update will follow early next year for Windows Phone 8. Any Windows 8 user can install the preview released today but there is a catch – if you install the preview, you'll have to reinstall Windows and all of your programs from scratch when the final version of Windows 8.1 is released in a few months. I'll do that, but you should probably wait.
The change in Windows 8.1 that will generate the most attention is the presence of a Start button on the desktop. This is a trivial change but some people will be comforted to see a button in the lower left and it addresses a frequent criticism of Windows 8. Don't misunderstand, though – the Start button does not bring up a Start menu like Windows 7! It takes you to the Start screen, just like the Windows key on the keyboard does today.
There will be an option to boot directly to the desktop instead of going to the Start screen, again for the comfort of desktop users who spend most of their time using traditional Windows programs. See what I mean? Little changes. But there are a lot of them, and cumulatively they will make the Windows 8.1 experience more comfortable.
There's one small change that I think will be more important than most people realize. It is jarring now to go to the Start screen, with tiles on a solid or lightly-patterned background that has no visual relationship to anything else. In Windows 8.1 you'll have the option to use your wallpaper as the background for the Start screen, which will provide some continuity and a more comfortable experience.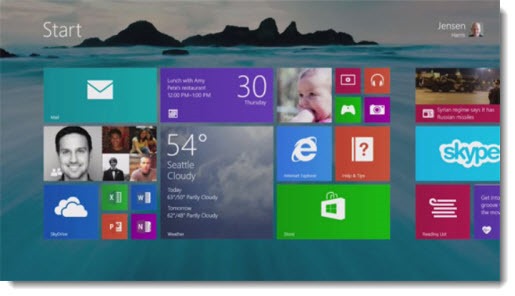 Right-clicking the Start button will reveal a menu that includes commands to shut down or restart the computer. Currently the power commands are hidden in the Charms menu under "Settings," which has been unintuitive and frustrating.
There is much more. Microsoft is experimenting with a new twist on searches that return results from your computer and the web in a visually striking format; time will tell if that's a good idea. Skydrive is integrated into Windows, with no more need for a separate app. There is more flexibility in running multiple full-screen Metro apps side-by-side. The Windows Store is getting a much-needed overhaul. More PC settings have completed their migration from Control Panel to PC Settings.
Paul Thurrott has a screenshot gallery here and a detailed description of the new Windows 8.1 features here.
There are no big changes and no pullback by Microsoft from its commitment to the tiled Start screen and full-screen Metro apps. You've seen those for a year now and they're starting to look familiar, aren't they? Microsoft hopes we're well into the transition to the new look that allows Windows to work on smaller screens and mobile devices.
Don't wait for Windows 8.1 if you're considering a new computer! Windows 8 works fine today and you'll be able to upgrade to Windows 8.1 in a few months with a minimum of fuss. In fact, if you get some experience with Windows 8 now, you'll appreciate the upgrade even more.